Jeffrey Tambor Responds To New Sexual Harassment Allegations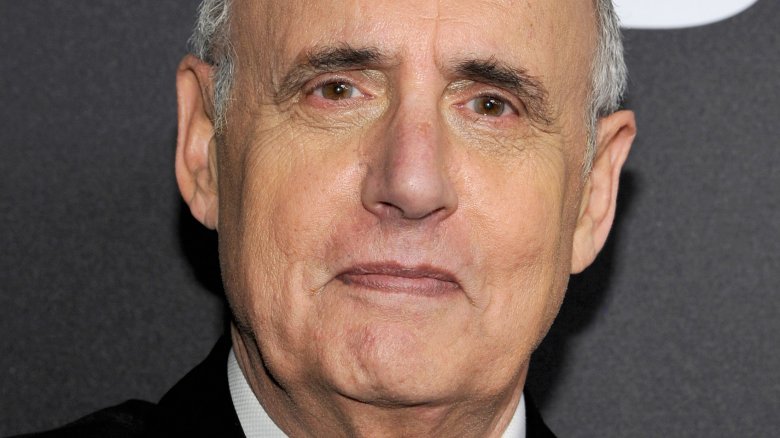 Getty Images
The Transparent star is speaking out against recent accusations.
In a statement obtained by E! News, Jeffrey Tambor addressed the sexual harassment allegations surrounding him and explained that he has "never been a predator."
"For the past four years, I've had the huge privilege—and huge responsibility—of playing Maura Pfefferman, a transgender woman, in a show that I know has had an enormous, positive impact on a community that has been too long dismissed and misunderstood. Now I find myself accused of behavior that any civilized person would condemn unreservedly," Tambor shared. "I know I haven't always been the easiest person to work with. I can be volatile and ill-tempered, and too often I express my opinions harshly and without tact. But I have never been a predator — ever."
The 73-year-old went on, "I am deeply sorry if any action of mine was ever misinterpreted by anyone as being sexually aggressive or if I ever offended or hurt anyone. But the fact is, for all my flaws, I am not a predator and the idea that someone might see me in that way is more distressing than I can express."
As Nicki Swift reported, Tambor was previously accused of sexual misconduct, sparking an internal investigation by Amazon into the production of Transparent and into Tambor himself. At the time, Tambor referred to the accuser as a "former disgruntled assistant" and denied all claims.
Then on Nov. 16, 2017, actress Trace Lysette, who played yoga instructor Shea on Transparent, came forward with her own account of Tambor's inappropriate behavior on set, alleging that he'd sexually harassed her during filming.
Speaking with The Hollywood Reporter, Lysette said that, when she'd walked on set in a revealing top and short shorts, Tambor told her, "My God, Trace. I want to attack you sexually." Another actor in the scene, identified as Alexandra Billings, confirmed Lysette's story to the magazine.
Lysette noted that she and the other actress initially "laughed it off because it was so absurd." But then a few moments later, Tambor allegedly got physical with her. "He came in close, put his bare feet on top of mine so I could not move, leaned his body against me, and began quick, discreet thrusts back and forth against my body," Lysette stated. "I felt his penis on my hip through his thin pajamas."
Lysette, who she said she quickly pushed Tambor away, noted that, while others were nearby, they were "focused on their jobs" and that the incident "was discreet."
"If you were behind Jeffrey you might have thought he was giving me a hug," she explained.
According to the actress, Tambor had been harassing her for some time, giving her unwanted kisses on the lips when she'd greet him and making inappropriate remarks about sex.
As reported by Deadline, Transparent writers are reportedly consider how the show's fifth season could continue with Tambor in the lead role.
While we wait to see what comes of Amazon's investigation, read all about the other men who've been called out since the Harvey Weinstein scandal broke in October.