Jeffrey Tambor Denies Sexual Harassment Claims, Amazon Initiates Investigation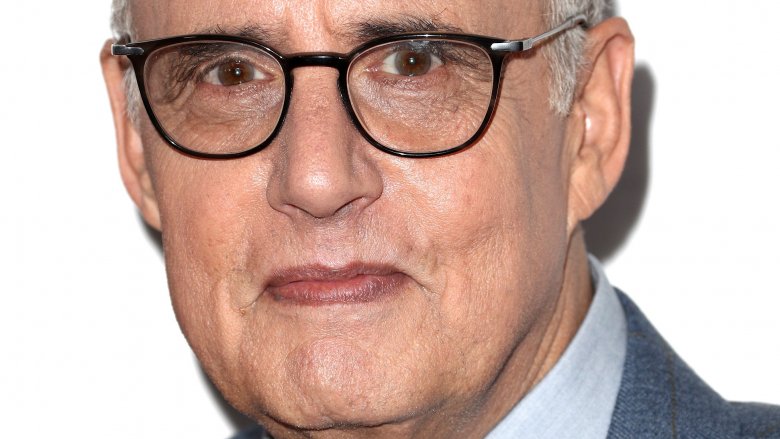 Getty Images
The Transparent star is under investigation.
According to an exclusive report published by Deadline on Wednesday, Nov. 8, 2017, Jeffrey Tambor has been accused of sexual harassment by a former assistant. An Amazon spokesperson confirmed to the publication that the company is currently in the early stages of an investigation into claims made by Van Barnes, a transgender woman, in a private Facebook post earlier this week.
In a statement to Deadline, Tambor has denied the allegations. "I am aware that a former disgruntled assistant of mine has made a private post implying that I had acted in an improper manner toward her," he said. "I adamantly and vehemently reject and deny any and all implication and allegation that I have ever engaged in any improper behavior toward this person or any other person I have ever worked with. I am appalled and distressed by this baseless allegation."
Following studio boss Roy Rice's resignation over sexual harassment claims in mid-October, Amazon is determined to conduct a thorough investigation into its award-winning star. While the show, which launched its fourth season on Sept. 22, is not currently filming, the company is speaking with the Transparent production team and cast, including Tambor.
"Anything that would diminish the level of respect, safety and inclusion so fundamental to our workplace is completely antithetical to our principles," series creator Jill Soloway said in a statement. "We are cooperating with the investigation into this matter."
The allegations against Tambor come in the wake of a seemingly endless string of sexual misconduct scandals, which have rocked the entertainment industry over the last month. Multiple big players in Hollywood have been accused of sexual harassment, sexual assault, and/or rape, including Harvey Weinstein, Kevin Spacey, Brett Ratner, James Toback, and several others.