The Untold Truth Of Kevin Spacey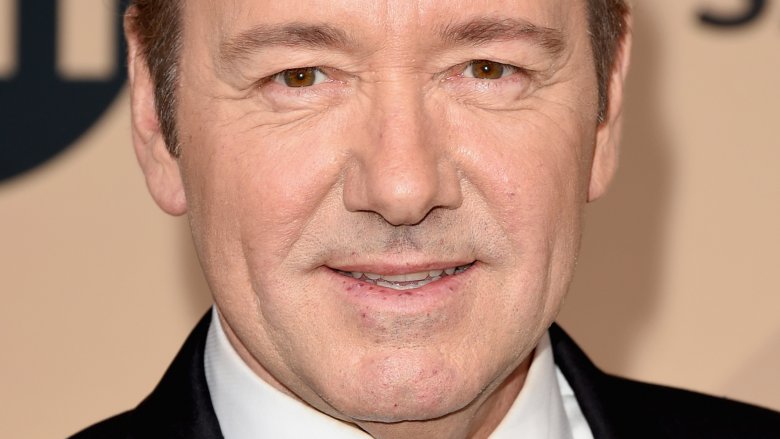 Getty Images
For decades, Kevin Spacey was one of America's most treasured actors, with a pair of Oscars and hit Netflix series to prove it. And yet, his time in the Hollywood spotlight hasn't always been so perfect. In the wake of actor Anthony Rapp's allegation that Spacey sexually assaulted him when Rapp was just 14 years old, a veritable floodgate of additional allegations opened. 
As of this writing, over 30 different accusers have come forward with claims against Spacey of sexual harassment and assault, according to Vox. One of those accusations has even resulted in a formal charges against Spacey, one count of felony sexual assault, for with the disgraced star faces arraignment in early 2019. As we await Spacey's fate, we're taking a look back at his life and career, from his military school days to his ever-growing scandal.
He got kicked out of military school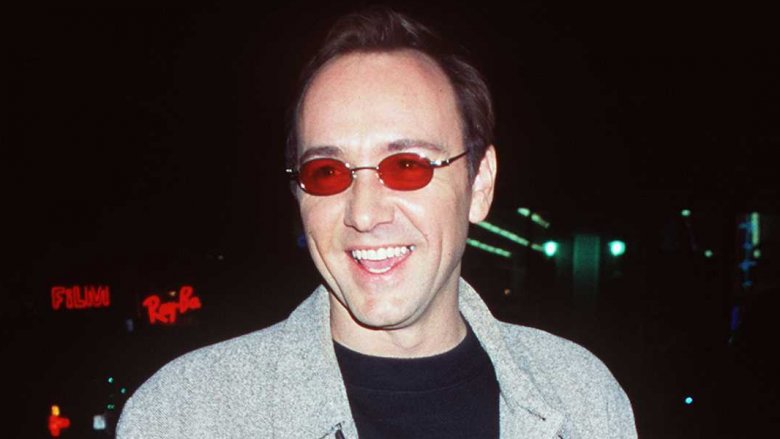 Getty Images
Born Kevin Spacey Fowler in South Orange, N.J., he and his family relocated to California when he was just a kid. In multiple interviews throughout his career, Spacey has admitted that he wasn't exactly a model child growing up. In fact, according to BBC News, he was sent to military school after he set his sister's tree house on fire.
But even that couldn't straighten him out. Per the Hollywood Reporter, Spacey was expelled from the school for "hurling a tire at another kid's head." Yikes.
Jack Lemmon changed his life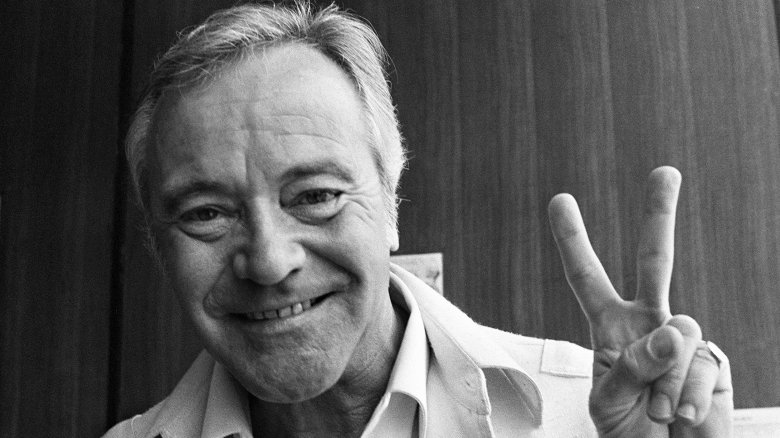 Getty Images
Speaking to PBS Newshour in 2014, Spacey said he first fell into acting after his poor behavior in the classroom led a guidance counselor to suggest that he take up some electives. One of the electives he chose was drama, where he subsequently met a teacher who recommended that he attend a workshop which was being run at the time by Oscar-winning actor Jack Lemmon. As Spacey recalled, Lemmon approached the then-13-year-old student at the end of the workshop and flat-out told him he was born to become an actor. That moment, he said, changed his life.
"To have Jack Lemmon walk up to you when you're 13 years old and put his hand on your shoulder and say, 'You are a born actor, you are meant to do this, you should go to New York and study'...was such an extraordinary boost of confidence."
Spacey would go on to work with Lemmon multiple times in his career, most famously in the 1986 Broadway revival of Long Day's Journey into Night and the 1992 film Glengarry Glen Ross.
He found major success on Broadway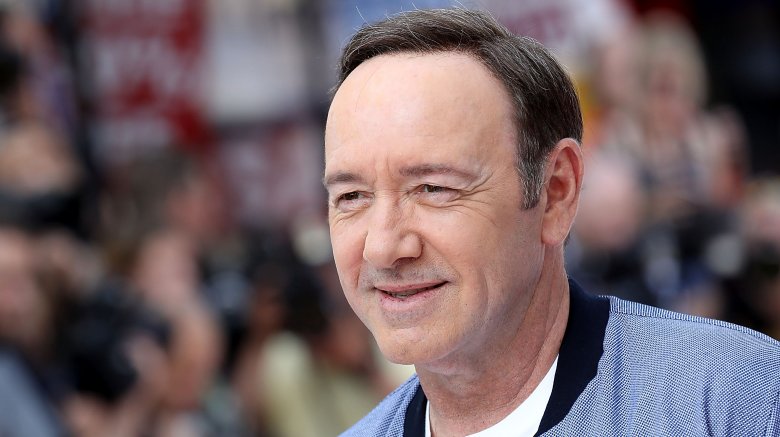 Getty Images
Speaking of Broadway: Spacey was able to carve quite a career for himself on the Great White Way, landing parts in productions ranging from Ghosts (1982) to the aforementioned Long Day's Journey Into Night (1986). This followed formal training at the prestigious Julliard School in Manhattan, for which he was convinced to audition with a little help from his friend, Val Kilmer. In 1991, Spacey won the Tony Award for best featured actor in a play for his role in Neil Simon's Lost in Yonkers, opposite Mercedes Ruehl and Irene Worth.
Mike Nichols kickstarted his movie career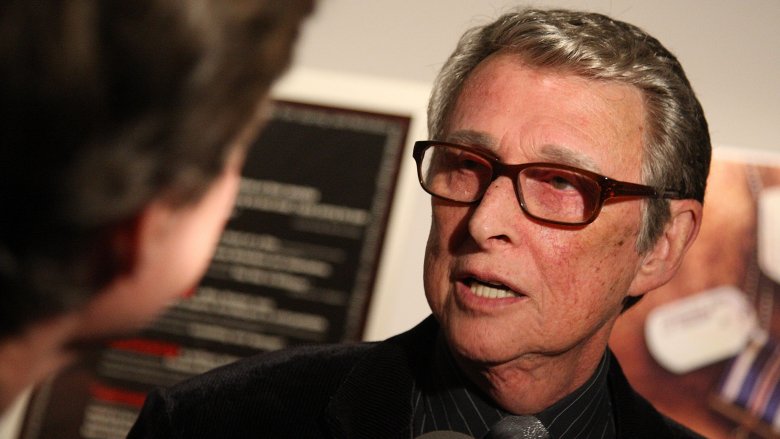 Getty Images
In addition to Lemmon, Spacey's career was heavily influenced by the late director Mike Nichols, who after an audition in the early '80s, gave Spacey the option of either going on tour with a production of the play The Real Thing or staying in New York and be an understudy for a new play called Hurlyburly. Spacey chose the latter and, as luck would have it, got to play many of the play's characters on stage.
Around that time, Nichols also gave Spacey his first movie role in the 1986 dramedy Heartburn, opposite none other than Meryl Streep and Jack Nicholson.
The Usual Suspects was written with Spacey in mind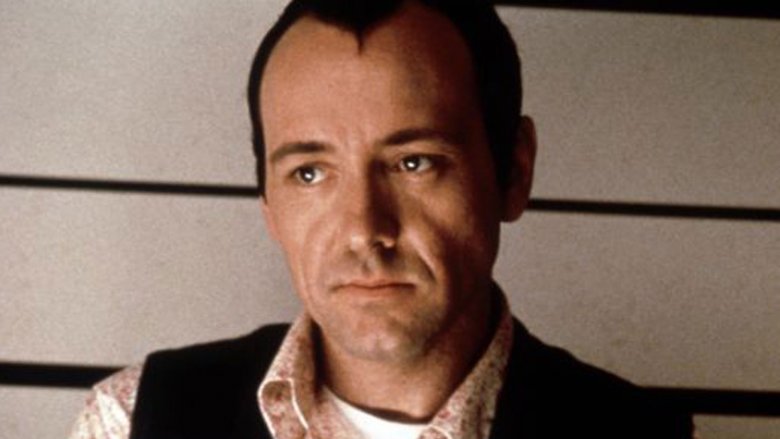 The turning point for Spacey's career came in 1995, when he starred in a string of successful hits ranging from Se7en to Outbreak, and then the film that would go on to win him his first of two Academy Awards, The Usual Suspects. Spacey played the sinister character Verbal, who by the end of the movie, helped pull off one of the greatest plot twists of all time. If the role seems like the perfect pairing of character and actor, well, that's because the part had actually been written with Spacey in mind. 
According to separate interviews with the film's director and screenwriter, Bryan Singer and Christopher McQuarrie, respectively, Spacey got the part after he approached them at a screening of their 1993 film Public Access and said he'd love to work with them. "There's something sly and fun about him that's perfect for a trickster mastermind like Verbal," Singer told The Guardian in 2016.  
McQuarrie, who admitted he'd been trying to work with Spacey for years, told Cinetropolis in 2014 that the timing for the role and where Spacey was at in his career were perfect. "If you'd put the biggest actor in the movie in the role of Verbal, the audience would be thinking, 'When is Dustin Hoffman going to stop limping?'" McQuarrie said, adding,"Kevin, who is a very gifted actor, was not the guy you would expect to suddenly be the villain, especially at that stage in his career."
The Usual Suspects paved the way for even more success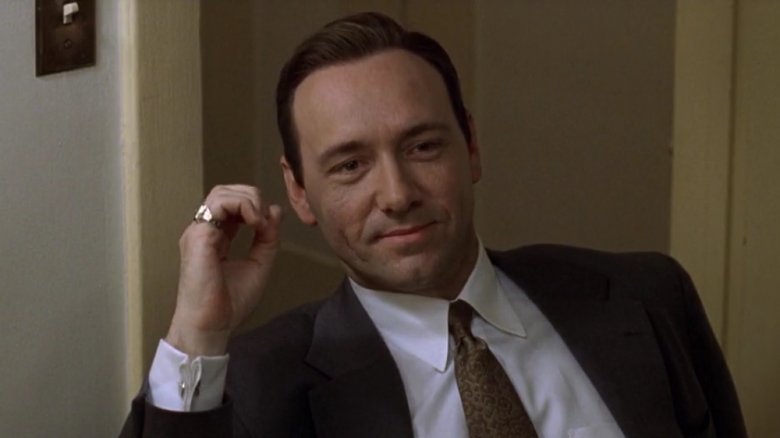 Winning an Oscar for The Usual Suspects inevitably opened many doors in Hollywood for Spacey, including the chance to finally work with director Curtis Hanson. According to a 1999 interview on Inside the Actors Studio, Spacey revealed that Hanson "had been trying for years, and years and years to get [him] cast in films he made" but the studios had always rejected him.
"I got a phone call after the Academy Awards, and Curtis said, 'I think I got the role, and I think they're not going to say no this time.'"
That role: Jack Vincennes in 1997's L.A. Confidential, would go on to win two Oscars.
He may have gotten high while filming American Beauty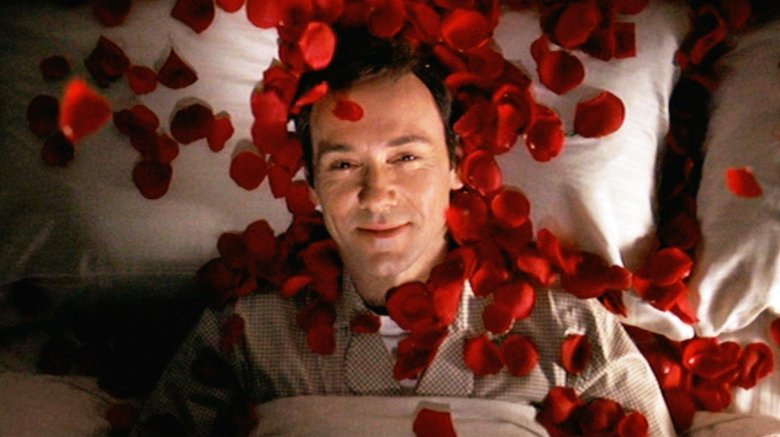 Success continued for Spacey in 1999 when he played Lester Burnham, a suburban father in the midst of a mid-life crisis, in the Oscar-winning American Beauty. As part of his mid-life crisis, Burnham develops a thing for smoking pot after a chance meeting with his creepy next door neighbor (played by Wes Bentley). That scene, director Sam Mendes would later reveal, might have been influenced by some method acting. 
"There's a scene in American Beauty where he and another character are getting stoned outside a real estate convention and there may or may not have been real pot available on that particular movie. I couldn't possibly comment," Mendes said in 2016 (via Hollywood.com.) "At one point Kevin got the giggles as you imagine might happen if somebody were to actually [have pot]," Mendes continued. "He got helpless with laughter and his eyes flicker over to the camera because he's looking for me to cut and say: 'don't giggle, it's not what I want you to do'. And I was saying: 'Keep going'. I felt it was absolutely magic and he kept going and that was absolutely the movie."
Well, whatever the case, Spacey's performance clearly registered with audiences, enough to earn him the Academy Award for best actor.
The new millennium brought new struggles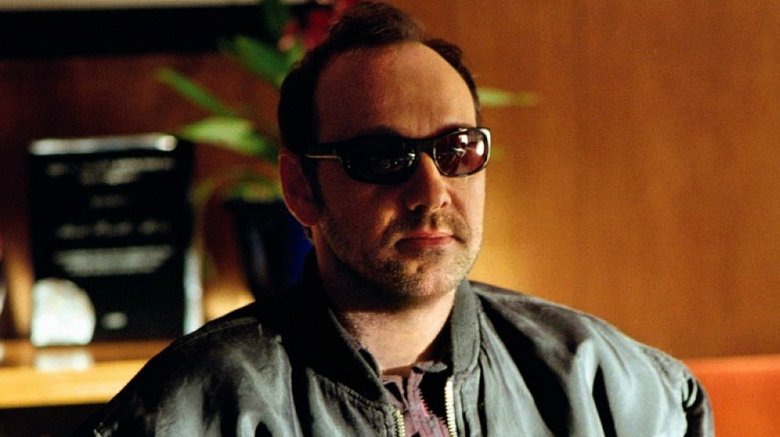 He's dodged gay rumors for decades...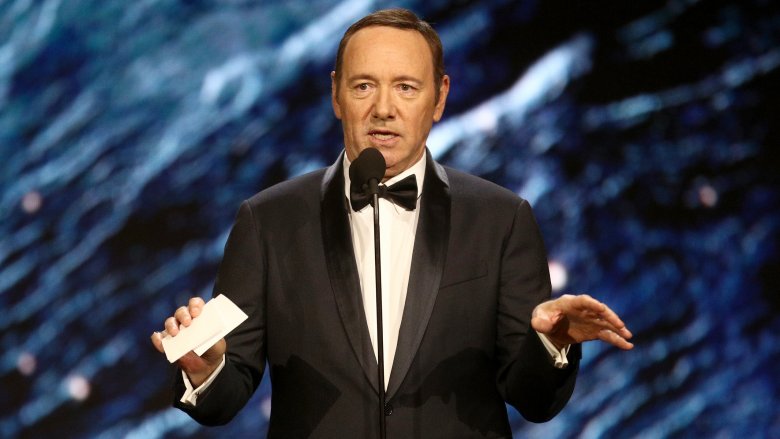 Getty Images
The notoriously private Spacey faced rumors about his sexuality for about two decades. According to E! News, Spacey took particular issue with a 1997 profile in Esquire which reportedly hinted that he was, in fact, gay. "I'm not married, and I won't talk about my private life, so it must mean I'm gay," he later told Playboy in 1999, then went on to imply that the rumors actually helped him get women. "There are a few women who think the article might be true. For them, it's a challenge," he said. "They want to be the ones to turn me around. [And] I let them." That same year, he denied he was gay in an interview with The Sunday Times.
Still, the speculation continued. In fact, Spacey would go on to be targeted by everyone from Andy Cohen, who demanded that he "come out, sir" in his 2014 memoir, to Gawker, who in 2015 published some troubling allegations about his past sexual dalliances.
...until a scandal brought them to light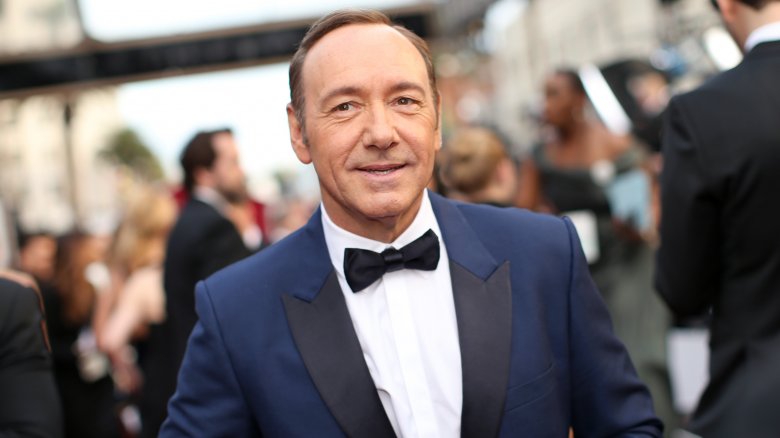 Getty Images
In October 2017, actor Anthony Rapp shocked everyone when he alleged to BuzzFeed that Spacey had made a sexual advance toward him when Rapp was just 14 years old. Rapp said he was inspired to speak out by the many women who came forward to share their stories about allegedly being sexually harassed and assaulted by movie mogul Harvey Weinstein.
Rapp's interview prompted an immediate apology from Spacey, who also took the moment to confirm that he is, indeed, gay. "I know that there are other stories out there about me and that some have been fueled by the fact that I have been so protective of my privacy," Spacey wrote. "As those closest to me know, in my life, I have had relationships with both men and women. I have loved and had romantic relationships with men throughout my life, and I choose now to live as a gay man. I want to deal with this honestly and openly and that starts with examining my own behavior."
The awkward revelation from Spacey backfired among prominent figures in the gay community, including comedian Billy Eichner and sex advice columnist Dan Savage. "Kevin Spacey has just invented something that has never existed before: a bad time to come out," Eichner tweeted. Savage said, "Nope to Kevin Spacey's statement. Nope. There's no amount of drunk or closeted that excuses or explains away assaulting a 14-year-old child."
More allegations have surfaced amid the fallout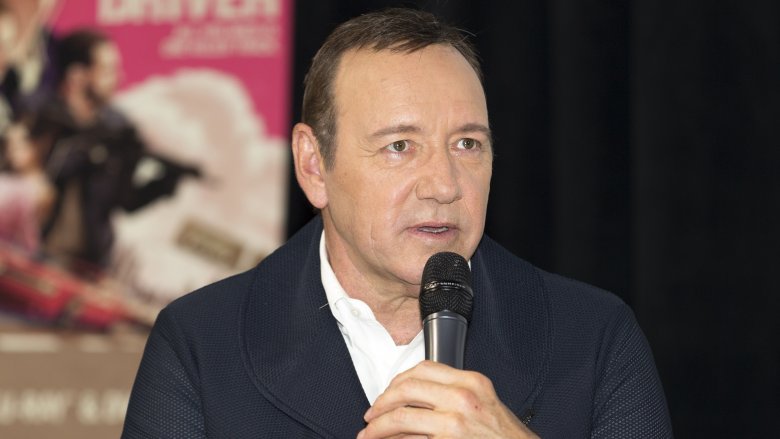 Getty Images
In the wake of Rapp's interview, multiple men came forward to accuse Spacey of sexual assault over the years. Among the biggest stories to gain traction was a piece for BuzzFeed by Harry Dreyfuss, the son of Oscar-winning actor Richard Dreyfuss, who claimed Spacey groped him in London when he was 18 years old.
The fallout from the scandal was swift. Netflix cut ties with Spacey altogether, which temporarily threw the future of House of Cards in limbo until the show continued without him. Spacey's only other project in the pipeline, the film All the Money in the World, also moved forward after removing Spacey, when director Ridley Scott decided to re-shoot Spacey's scenes with actor Christopher Plummer. 
While his career imploded, Spacey said that he was stepping away from the industry and "taking time to seek evaluation and treatment." But his troubles weren't even close to being over. 
He sparked change at The Old Vic Theatre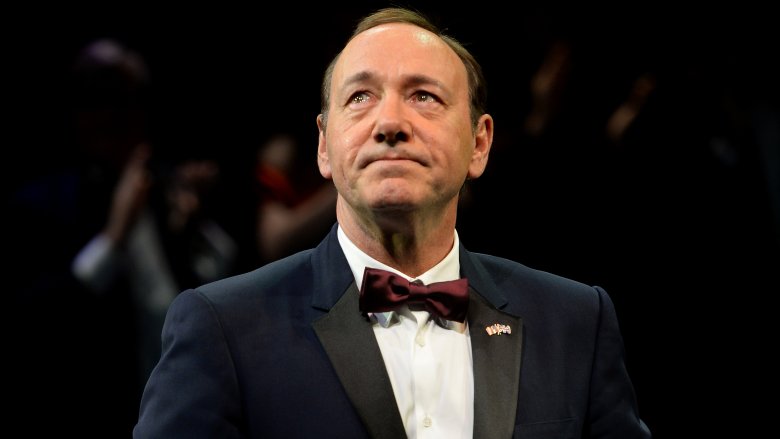 Getty Images
As his movie career began to flounder, Spacey went across the pond to London, where he became the artistic director at The Old Vic Theatre. Although Spacey's time there reportedly got off to a "mixed" start, he held the role until the fall of 2015, when he was succeeded by Matthew Warchus (Matilda; Groundhog Day). His stint was also met with high praise from his peers, but his reputation at the legendary theater was also destroyed by his sexual misconduct scandal. 
Following multiple investigations by the British police into sexual assault allegations against Spacey, The Old Vic conducted its own investigation in November 2017, which revealed "20 personal testimonies shared of alleged inappropriate behaviour carried out by Kevin Spacey" during a time period "ranging from 1995 to 2013." As a result, the theater acknowledged its faults in fostering an environment in which Spacey got away with the alleged misconduct. The Old Vic also implemented a new process called The Way Forward, which is meant to safeguard against and provide an outlet for the safe reporting of this kind of disturbing behavior. 
He was formally charged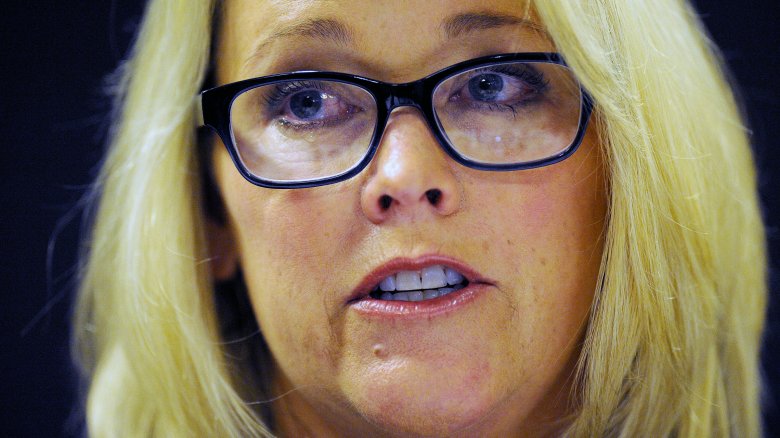 Getty Images
On Nov. 8, 2017, former WCVB-TV news anchor Heather Unruh (pictured above) held a news conference to allege that Kevin Spacey sexually assaulted her son at The Club Car bar and restaurant in Nantucket, Massachusetts. Unruh's son served as a busboy at the restaurant. "My son was a starstruck, straight 18-year-old young man who had no idea that the famous actor was an alleged sexual predator or that he was about to become his next victim," Unruh said. Admitting her son told Spacey "he was of legal age," Unruh claimed Spacey bought her son "drink after drink" then took advantage of him when he was drunk without consent. "And I want to make it clear: this was a criminal act," the tearful mother said.
After an investigation, the Cape and Islands, Mass. district attorney agreed and charged Spacey with felony indecent assault and battery on Dec. 24, 2018. He is due to be arraigned Nantucket District Court on Jan. 7, 2019. Per The Boston Globe, Spacey's lawyers told investigators the alleged victim allowed Spacey to grope him for around three minutes but didn't attempt to escape or ask Spacey to stop. "That's an incredibly long time to have a strange man's hands in your pants, correct?" attorney Alan Jackson told the judge according to the transcript.
If he's convicted of the charge, Spacey could be forced to register as a sex offender, and face "up to five years in prison."
What was he thinking?
Kevin Spacey remained quiet on the sexual assault allegations against him until the story broke that he was formally charged with felony sexual assault. In a bizarre video titled "Let Me Be Frank," released on December 24, 2018, the actor delivered a monologue using his former House of Cards' persona to seemingly refute those charges. "You wouldn't believe the worst without evidence, would you? You wouldn't rush to judgments without facts, would you? Did you?" Spacey said in the three-minute video, channeling Frank Underwood.
The two-time Oscar-winner also seemed to address his his termination from the hit Netflix show, saying, "All this presumption made for such an unsatisfying ending ... I can promise you this. If I didn't pay the price for the things we both know I did do, I'm certainly not going to pay the price for the things I didn't do.
Elsewhere in what many have called his "creepy video," Spacey-as-Underwood seethed, "They're just dying to have me declare that everything said is true and that I got what I deserved," adding, "We're not done, no matter what anyone says. I know what you want. You want me back."
He ended the video by saying, "Conclusions can be so deceiving. Miss me?" At the time of this writing, the the video has over 8 million views.
There's another video...that's evidence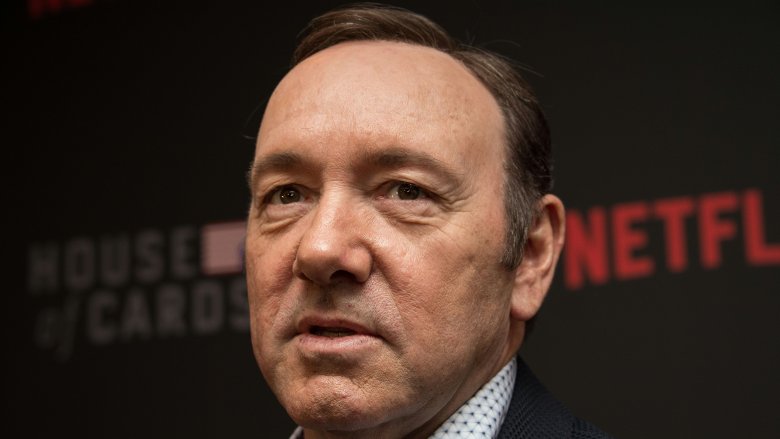 Getty Images
As part of the criminal investigation, Heather Unruh's son reportedly provided a Snapchat video to Massachusetts State Police that shows Kevin Spacey touching his pants. Per Mass Live, "the alleged assault continued for several minutes," and he sent the video to his girlfriend as proof of what happened. "[His girlfriend] said a lot of people knew Spacey had hit on [Unruh's son], but people didn't know he was actually sexually assaulted," Trooper Gerald F. Donovan wrote in his initial report.
This case has taken a long time to develop, because although Unruh's son first reported the July incident on Oct. 31, 2016, he didn't speak to Massachusetts State Police until Nov. 22, 2017. "[Unruh's son] said the whole thing was embarrassing and has not had a 'profound emotional effect' on him. [He] told his friends about it and makes jokes about it because that is his way," Donovan explained in his report. "[He] called the police because he doesn't want what happened to him to happen to anyone else." 
On why Unruh's son didn't report it right then and there, Donovan said, "[Unruh's son] didn't know what to do. He didn't want to get in trouble at work or get his work in trouble. He knows he's only 18, he's not supposed to be drinking, and he's not supposed to be drinking at work."