Dorit Kemsley Fires Back At Erika Jayne's Scathing Opinion Of Her Marriage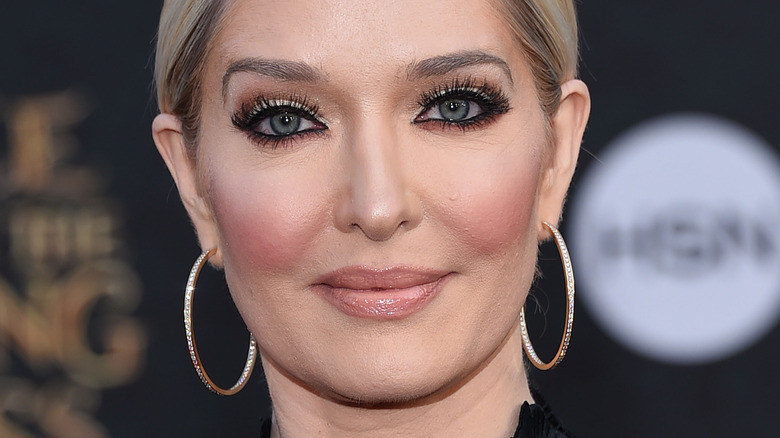 DFree/Shutterstock
There's always a lot of drama to go around for the cast of the hit show "The Real Housewives of Beverly Hills." Erika Jayne and Dorit Kemsley are two of the most talked-about women in the series and they have had their ups and downs. During an interview with PopCulture in January, Kemsley explained that, while there are "ebbs and flows" in her relationships, she was in a good spot with two of her frenemies. "Even if you have some drama or some hiccups with some friends, as long as both people want, you can always get past it, move past it," she shared. "And I'm happy to say that both with Erika and Garcelle, we've been able to move past it, and things are great."
But things are a little sketchy now. In one of the most viral moments from BravoCon 2022, Jayne took the stage to call out Kemsley in a now-viral video shared by Queens of Bravo. The question, "What Bravolebrity relationship do you think is headed to splitsville next?" popped up on the screen as Jayne stood onstage in front of a packed house and said, "Dorit and PK" into the mic before walking back to her seat. The crowd gasped, and it's safe to say the video has stirred up even more controversy for Jayne amid her legal woes with ex-husband Tom Girardi. But Kemsley isn't remaining tight-lipped over Jayne's burn and she's clapping back on social media. 
Dorit Kemsley slams Erika Jayne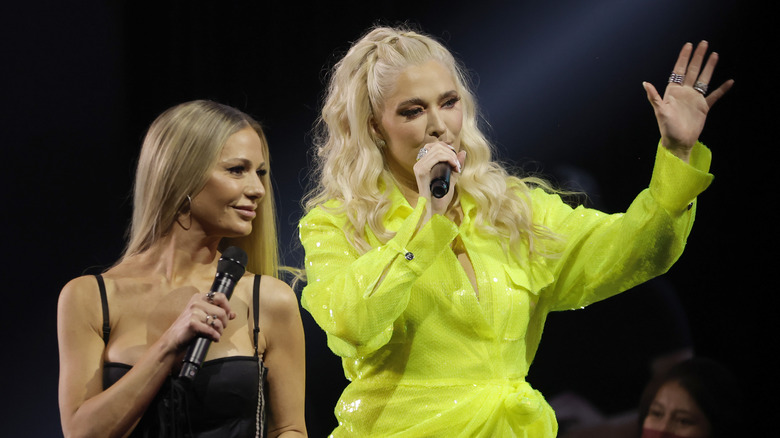 Kevin Winter/Getty Images
Dorit Kemsley is never one to keep her mouth shut when it comes to standing up for herself. The mother of two took a fan account on Instagram called Cici Loves You to task after it posted the clip of Erika Jayne dissing her onstage at BravoCon. In the clip, Jayne said she thought Paul "PK" Kemsley and Dorit would be the next Bravo couple headed for Splitsville. "Misery loves company. What else can j say," Dorit clapped back in the comments. "Our friends, those that truly know us, know what we have and who we are."
Several people saw Dorit's comment, and it's garnered several reactions already, with many backing Dorit. "Dang. It's messed up that you've been defending her, and now she flips on you," one person commented. "Don't give it any energy, that woman is pure envy and toxicity due to her life choices," another user added. One more chimed in, saying, "Yikes! You've been her staunch supporter, and this is how she repays you. All for one and Erika for Erika..."
Dorit was also in attendance at BravoCon 2022, and the drama with Jayne was not the only thing that ensued. According to People, "The Real Housewives of Beverly Hills" panel almost got canceled. "There was an issue where we failed to clear the room after one panel ended while the audience for the 'RHOBH' panel entered, causing an overcapacity issue," Bravo said in a statement. But, as you can see, the show still went on!