Adam Levine Was In A Different Band Before Maroon 5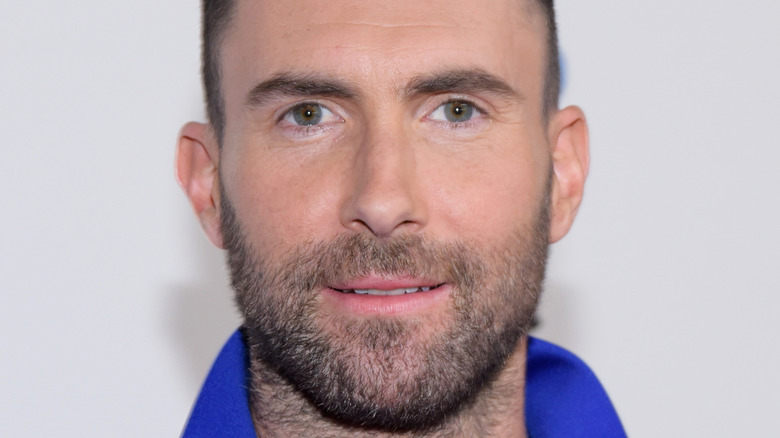 Tara Ziemba/Getty Images
Since bursting onto the scene in the 2000s, Maroon 5 has become one of the most successful bands of the past two decades. The group, which originally formed in Los Angeles, released their debut studio album "Songs About Jane" in 2002. However, it would take another year before the record reached commercial success. It spawned two top ten singles — "This Love" and "She Will Be Loved" — as the album soared to the sixth spot on the Billboard 200 chart.
Lead singer Adam Levine has previously opened up about the early days of the group's career. "People didn't know what to make of us, so they thought we were a boy band," he told BBC News in 2014. Levine went on to emphasize that their group members are all instrument-playing musicians, while boy bands typically include "headsets and the sparkly stuff."
Today, there is no question about Maroon 5's impact on the world of music. Since their introduction, the group has reached the Billboard Hot 100 chart 32 times, including at least once every year from 2010 to 2021. However, some may be surprised to learn that Levine was in a completely different band before joining Maroon 5.
Adam Levine's band was called Kara's Flowers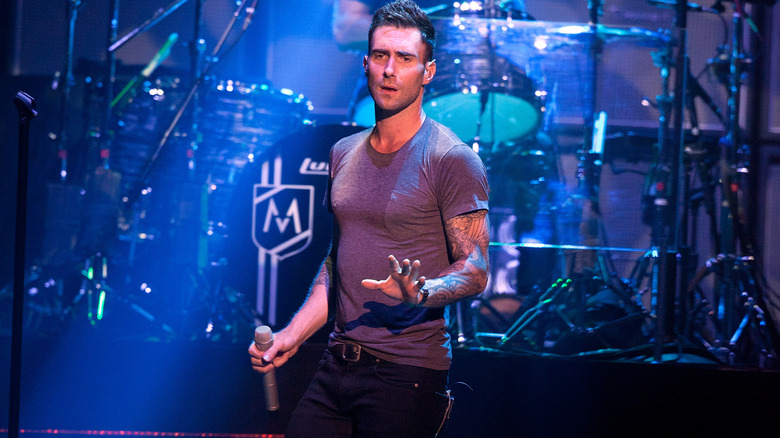 Joey Foley/Getty Images
Long before Maroon 5 became the chart-topping sensation it is today, its members were a part of a teenage band called Kara's Flowers. The group — which consisted of Levine, Jesse Carmichael, Mickey Madden, and Ryan Dusick — formed in 1995 when the members were high school students, per All Music. According to MTV News, Kara's Flowers enjoyed moderate success with their first single "Soap Disco," but failed to garner much traction. After graduating, the band moved to New York City where they eventually added James Valentine to the fold.
Levine had a simple explanation of the differences between Kara's Flowers and Maroon 5, which is heavily influenced by R&B music. "We wanted real songs that meant something. I used to think it was cheesy to be heartfelt and sincere and emotional. Then I realized I can articulate in a way people can identify with," he told MTV News. At the time, Levine had ended a relationship with his ex-girlfriend Jane -– who he said inspired many of the meaningful lyrics on Maroon 5's debut album.
Some of Adam Levine's old bandmates have left Maroon 5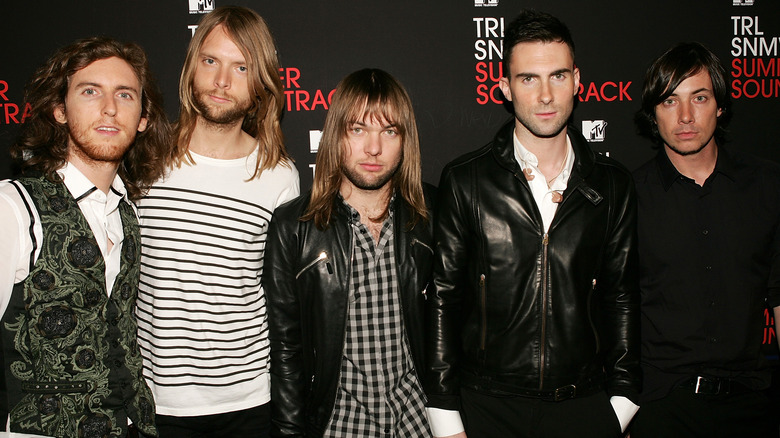 Evan Agostini/Getty Images
Adam Levine and Jesse Carmichael are the only founding members of Kara's Flowers that remain a part of modern-day Maroon 5. In 2006, drummer Ryan Dusick left the group after sustaining severe nerve damage that rendered him incapable of performing. Levine opened up about Dusick's exit a year later, and shut down all claims of a potential feud with his childhood friend. "As painful and horrendous as it was having to part ways with someone who was a co-founder of the band, he couldn't play any more to the ability that he once could," Levine said, per Irish Examiner. "There's no bad blood."
However, Dusick wasn't the only original band member to leave the group. Bassist Mickey Madden departed in 2020 following his arrest for alleged domestic violence, according to Variety. In a statement at the time, Madden called his exit "a leave of absence" as opposed to quitting or being fired. And while Madden has yet to return to the band, a source confirmed to Page Six in 2021 that he is "technically still a member" of the uber-popular musical act.
If you or someone you know is dealing with domestic abuse, you can call the National Domestic Violence Hotline at 1−800−799−7233. You can also find more information, resources, and support at their website.