Kim Kardashian Fires Back At Sister Khloe's Ex Lamar Odom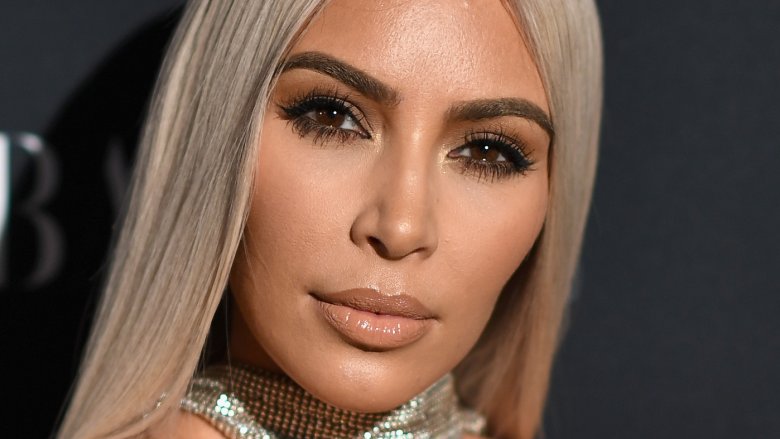 Getty Images
The social media star has no time for the former basketball pro's disses.
Lamar Odom, who was previously married to Khloé Kardashian, recently visited the set of BET's Mancave for an episode that aired on Thursday, Jan. 18, 2018. And, in a sneak peek of the show obtained by Us Weekly, Odom commented on Khloé's current pregnancy. "I'm happy for her," he said. "She took care of me. She'll be a good mother, for real. She's a great woman."
But Odom didn't just leave things at that.
"I still got my shawty's name still on me, her initials still on me," Odom said, pointing to a tattoo on his hand. "But for no reason. You know what I'm saying? I understand when it's over, it's over. When she was with her second or third NBA ball player, I could see that."
In response to the video, Khloé's older sister Kim Kardashian took the opportunity to remind Odom that he was the one to blame for the end of his marriage to the Good American businesswoman. On Twitter, Kim fired back, writing, "Or second or third brothel."
Ouch.
As fans of Keeping Up With the Kardashians may remember, Odom was hospitalized in 2015, after reportedly being found unconscious in a Nevada brothel. Despite having separated, Khloé had stayed by his side during the ordeal. Their divorce was later finalized in late 2016 (via ABC News).
Though Khloé hasn't responded to Odom's TV appearance directly, she has tweeted out her appreciation for her fans, presumably for how they reacted to her ex's statements. "I love you guys!!" she wrote. "Thank you 😊 you know what for 💋💋."
While we wait to see if Odom apologizes for what he said, read all about the NBA athlete's dark past.