The Aftermath Of Jennifer Aydin's Fight With Melissa And Joe Gorga Is Even Messier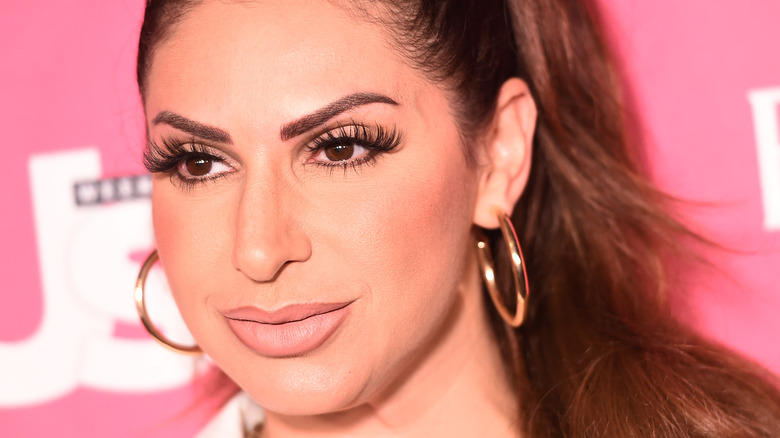 Steven Ferdman/Getty Images
It's on like BravoCon... BravoCon 2022 that is.
You don't often discover Joe and Melissa Gorga sandwiched between AirBnB, Steve Bannon, South Korea, and Eminem. However, that's exactly what happened when "Joe and Melissa" began trending on Twitter. "The Real Housewives of New Jersey" stars were the talk of the Twittersphere after a fan posted two brief clips of the two going at it in the Gansevoort Hotel lobby with co-star and outspoken Teresa Giudice champion, Jennifer Aydin. In the first video, a woman gasps in shock as the Gorgas and Aydin's screaming fight heats up. In the second, a visibly furious Aydin chucks a drink in Joe's face before throwing her plastic cup across the room. Meanwhile, sources told People that Melissa started the brawl after calling Aydin a "loser" and "wannabe." The two quickly began trading barbs. Aydin and Joe's explosive interaction occurred when he waded in and started calling Aydin out for her backstabbing remarks. 
And while all of that is downright messy, some might argue that the aftermath of the altercation is even messier than the aforementioned spilled drink all over the high-end hotel lobby floor.
Joe and Melissa Gorga started trending for all the wrong reasons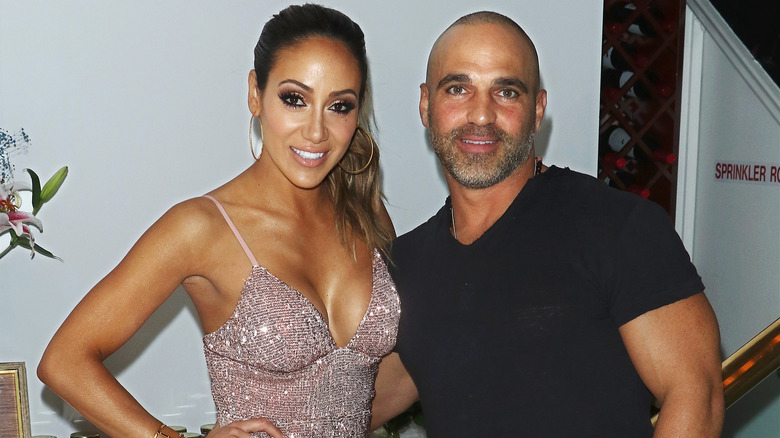 Jim Spellman/Getty Images
What happens at BravoCon2022 does NOT stay at BravoCon 2022... just ask "Real Housewives of New Jersey" cast members Jennifer Aydin or Joe and Melissa Gorga. 
The powers that be at Bravo are "not happy" with the Gansevoort Hotel lobby altercation that read much like a bar room brawl, according to one source. "Bravo executives spoke with both the Gorgas and Jennifer Aydin after seeing the viral video. They wanted them to know they don't condone or tolerate this type of interaction and behavior, especially physical. The network isn't happy with either side," the source revealed to Us Weekly. "Andy [Cohen] was not involved. He didn't speak to them." Ruh-roh. Looks like Aydin and the Gorgas have some 'splaining to do.
But that's not all. The source also revealed that Aydin's husband, plastic surgeon Bill Aydin, seemed particularly annoyed by the incident and simply "didn't want to hear about it." Alas, it appears Aydin's not done yet and now has moved on to the details and semantics of it all. On October 17, Aydin took to her Instagram Story to air out her grievances with Page Six's initial reporting of the incident. "Hey @pagesix! Great job fact checking. Here's a screen shot of my 'full beverage' which was water, btw, that was Not thrown at JG" she penned along with a photo of what appears to be a nearly empty cup of H20. Something tells us this new feud is just getting started...