Jersey Shore's Mike 'The Situation' Sorrentino Pleads Guilty To Tax Evasion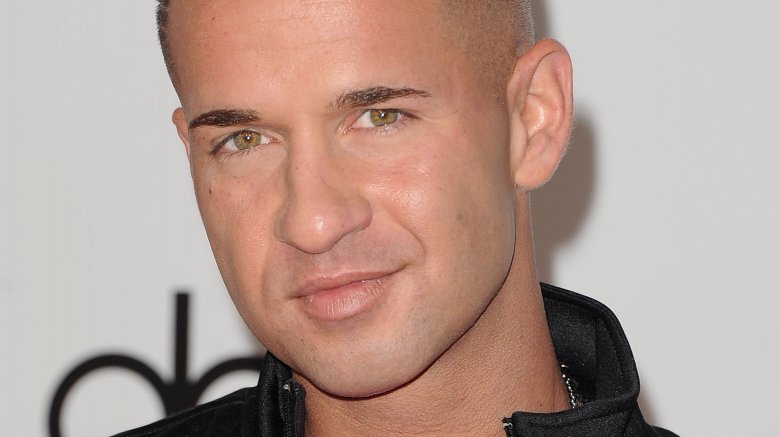 Getty Images
The MTV reality star could be facing some serious jail time.
E! News reports that Jersey Shore's Mike "The Situation" Sorrentino has pleaded guilty to the charge of tax evasion on Friday, Jan. 19, 2018. As a result, he could face up to five years behind bars. According to TMZ, Mike may also have to pay a fine of up to $250,000.
His older brother Marc Sorrentino also pleaded guilty to "aiding in the preparation of a false and fraudulent tax return." Marc, who'd worked with Mike, could be sentenced to up to three years in prison.
"What the defendants admitted to today, quite simply, is tantamount to stealing money from their fellow taxpayers," U.S. Attorney Carpenito said in a statement obtained by E! News. "All of us are required by law to pay our fair share of taxes. Celebrity status does not provide a free pass from this obligation."
Mike is expected to be sentenced on April 15, 2018.
In a statement obtained by TMZ, Mike's lawyers Henry E. Klingeman and Kristen M. Santillo said, "The plea terms call for a balance between punishing the wrong committed and conditions that facilitate Mike living a productive, law-abiding life moving forward. Following through on this plea agreement, Michael intends to pay restitution before sentencing."
So what does this all mean for Mike's upcoming series Jersey Shore Family Vacation? Well, according to TMZ, nothing really. The judge ruled that Mike could travel to Florida for filming, so fans can still expect to see him partying with his pals in the new reality show.
As Nicki Swift previously reported, Mike and Marc allegedly failed to pay taxes on an income of $8.9 million between the years 2010 and 2012.
While we wait for Mike to be sentenced, read all about what the cast of Jersey Shore looks like today.