The Reality Of Kevin Costner And Bridget Rooney's Relationship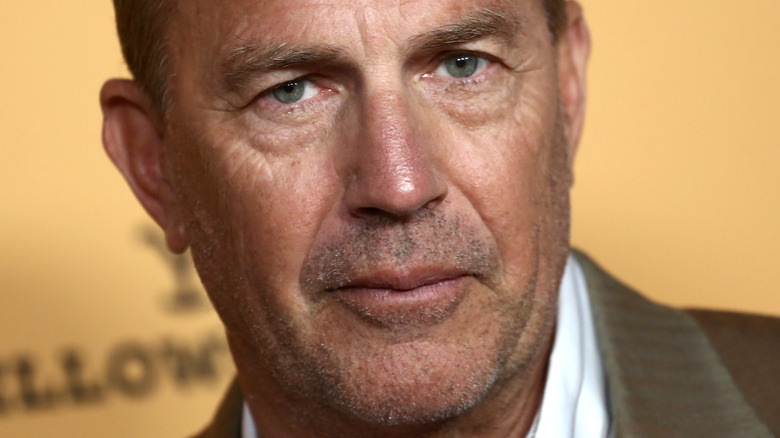 Tommaso Boddi/Getty Images
In the '80s and '90s, actor/director Kevin Costner was a huge box office draw and heartthrob. He made a name for himself in movies like "Bull Durham," "Field of Dreams," "The Untouchables," and his big Oscar-sweeping directorial effort, "Dances With Wolves." With such great successes, comes great temptations, as Costner, who was married to Cindy Silva at the time, admitted when he was interviewed by the Daily News. "The temptations are pretty strong," he said, via Herald Weekly. "Marriage is a hard, hard gig."
Soon, the "Robin Hood: Prince of Thieves" star announced that he and Silva had split, and in addition to temptations outside of his marriage, he was accused of breaking up another marriage — that of baseball star Cal Ripken Jr. Costner denied the rumor, and even went so far as to call in to a Fox Sports radio show who merely mentioned the rumor, to set the record straight. Saying that he had only "met Ripken's wife twice in his life, and altogether [had] probably spent no more than 10 minutes with her," per The LA Times, the actor added, "I thought at first you guys were saying this was true, and if you were, I was going to take your heads off. What has been strung together is some kind of story."
However there was one affair that wasn't a rumor, and it resulted in a lot of drama.
Kevin Costner had a brief affair with Bridget Rooney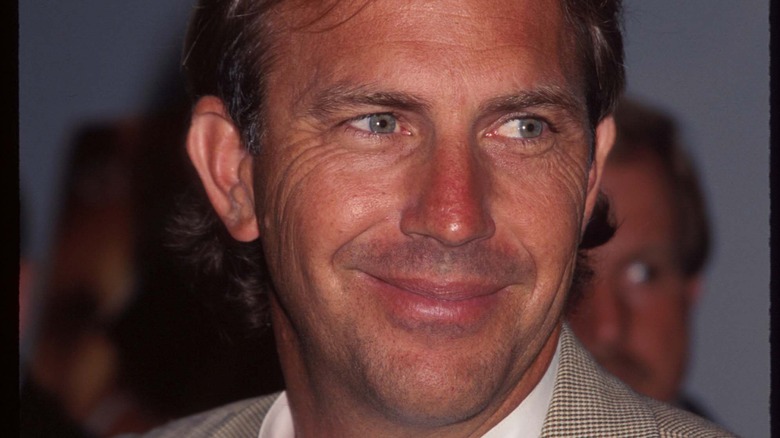 Evan Agostini/Getty Images
In 1996, after his split from first wife Cindy Silva, "Tin Cup" star Kevin Costner had to admit to a brief romance with another woman involved in the sports world. Bridget Rooney is the niece of the late Dan Rooney, who owned the Pittsburgh Steelers football team at the time, and while not much is known about how long Costner and the socialite were together, or why they split, we do know that their tryst resulted in pregnancy.
In a rare interview with New York Magazine in 1996, Rooney said, "I'm 110% sure who the father is. I'm just enjoying my pregnancy."  To shut down any rumors that Rooney was trying to ensnare Costner, a source told New York Magazine that considering her wealthy family and her independent wealth, she doesn't need to go after Costner's money or even need him for financial support. 
In 2002, People Magazine published that Rooney insisted on a paternity test after her son Liam was born in 1996. There were reports that the "Waterworld" director refused to admit paternity, but when Costner was determined to be the father of Liam,  he set up a trust fund for his child right away. A source close to Rooney told People Magazine that he visited his son Liam "occasionally but not on a regular basis."
Kevin Costner makes his blended family work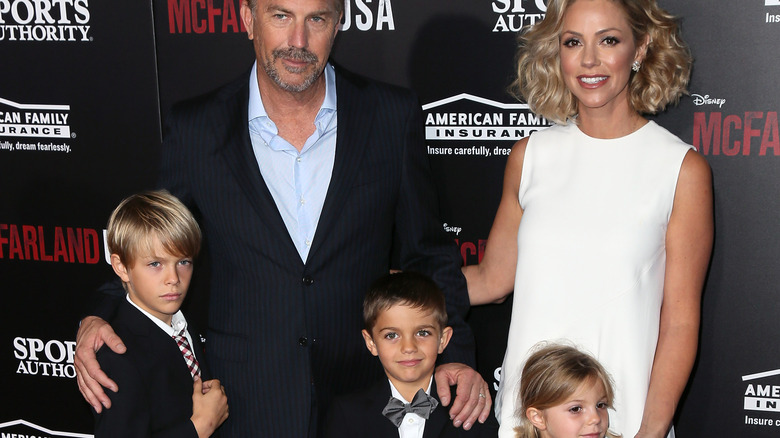 David Livingston/Getty Images
Today, "Hidden Figures" star Kevin Costner has a total of seven children, per Closer Weekly, and they include three from his first marriage to Cindy Silva, Liam Costner from his time with Bridget Rooney, and three with current wife Christine Baumgartner. With such an enormous family to provide for, Costner has spoken about dividing his time between his blended family, and finding the time to devote to each. 
"As [my] children interact together, there's always this little bit of, 'Do you care for us now as much as you do them?'" he admitted in 2015.  "I basically reminded [my older kids] that they were going to have twice as long with me on this planet. I said, 'Look, they're not going to have what you had,' and at that point, they all just embraced each other."
In conversation with The Huffington Post in 2017, Costner said that he hopes the one thing all of his children take away from his fathering and parenting style is, "that I played with them. That I didn't talk down to them. That I was on ground-level with them. That their dad wasn't afraid of anything."