The Kevin Costner Cheating Rumor Explained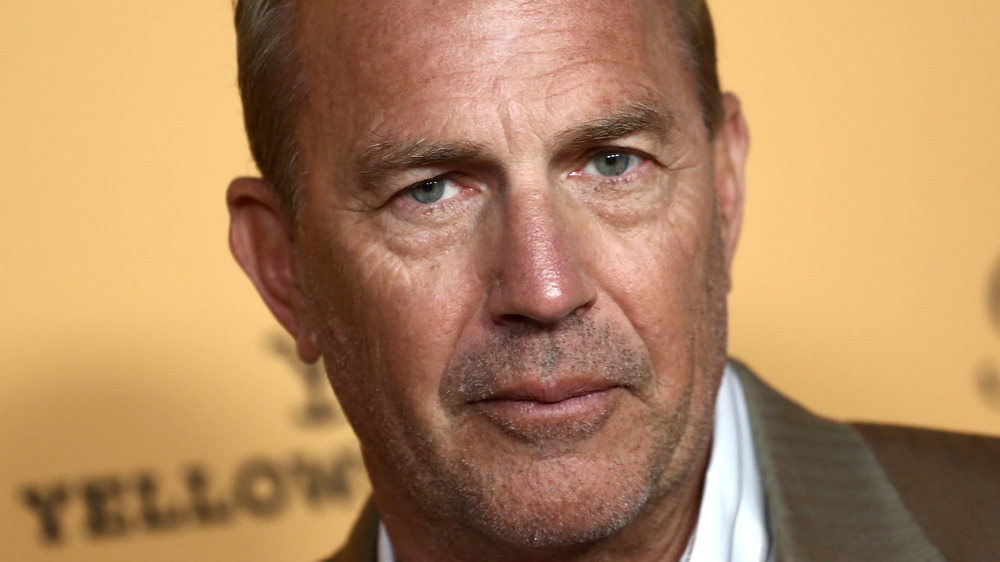 Tommaso Boddi/Getty Images
Academy Award winner Kevin Costner and baseball's iron man, Cal Ripken Jr., struck up a friendship with when they met at the premiere of Costner's 1990 film, Dances With Wolves, as per Sportscasting. This burgeoning friendship soon became the thing of internet infamy when rumors circulated that the actor was involved in an affair with the MLB legend's wife, Kelly Ripken.
The salacious rumors led to a "Blackout Streak Conspiracy Theory," as per Bleacher Report, which involved Ripken's mark of record-setting consecutive games played. That streak was almost halted in 1997 due to an electrical issue with the lights during a game against the Seattle Mariners, as per the Baltimore Sun.
Rumors stated that the Orioles postponed the game in order to preserve Ripken's streak. According Uproxx, the online theory claims the shortstop was unavailable because he had caught his wife cheating. The wild tale was that after Costner finished up filming The Postman, he stayed at Ripken's house. On Aug. 14, 1997, the Orioles icon had left for a game, but returned quickly after realizing he forgot something important at home. Upon returning home, he supposedly discovered The Bodyguard actor in bed with his wife and subsequently "beat the crap out of Kevin Costner so badly that he couldn't make public appearances for several weeks."
It's true the game was canceled that night, but what really happened between the two men?
Kevin Costner and Cal Ripken Jr. address the rumors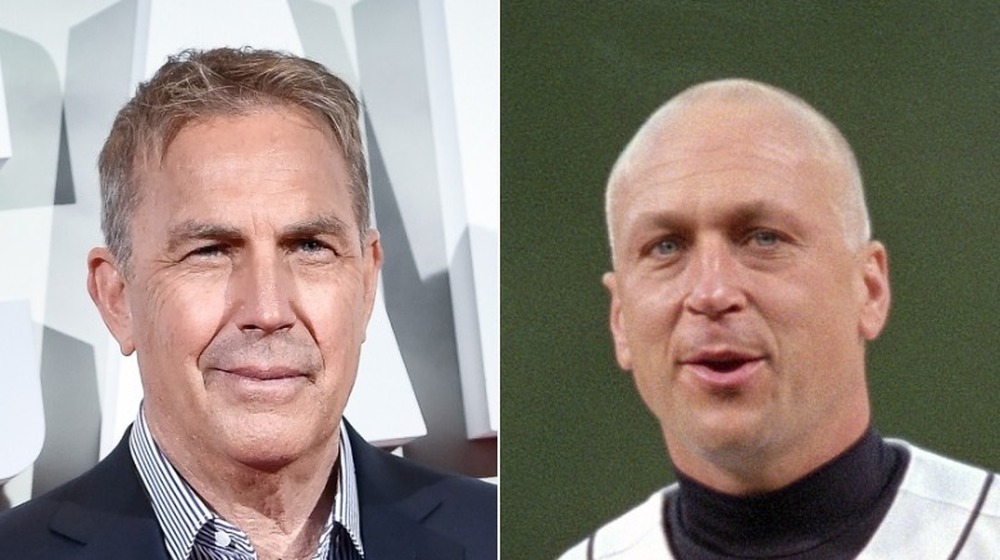 Samuel De Roman, Focus On Sport/Getty Images
In 2008, Cal Ripken Jr. addressed the audacious rumors that he had whooped Kevin Costner after catching the actor with his wife — well, he at least debunked the myth that he was unavailable to play that night at Camden Yards. "I was in discussion with the umpires. I was definitely there, I was ready to play," he said on NPR (via Uproxx). "But I definitely was there. And I'm sure I was on camera a number of times being out on the field."
Seven years prior to Ripken's NPR interview, Costner discussed the long-running rumor. As per the L.A. Times, after hearing a Fox Sports radio show mention the rumor on-air, Costner called the into the show the next day. "I thought at first you guys were saying this was true, and if you were, I was going to take your heads off," the Field of Dreams actor said, adding: "What has been strung together is some kind of story."
During his phone call into the radio show, Costner said he only "met Ripken's wife twice in his life, and altogether [had] probably spent no more than 10 minutes with her," as per the outlet. In addition to spending next to no time with Mrs. Ripken, Costner asserted that he had never even visited their home let alone seen the couple's bedroom.