Inside Kevin Costner And Whitney Houston's Relationship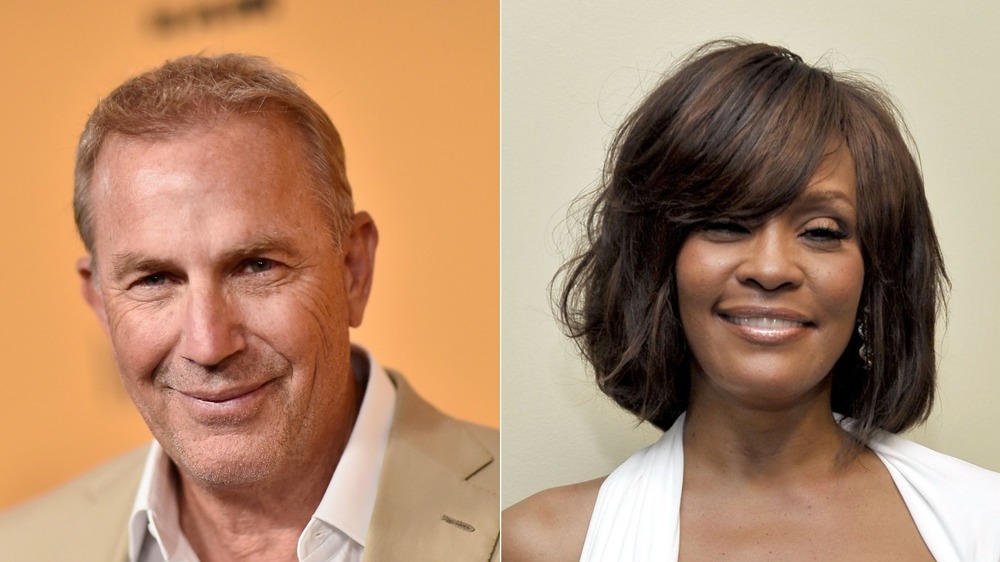 Frazer Harrison, Charley Gallay/ama2009/Getty Images
Actor Kevin Costner and singer Whitney Houston shared a timeless moment in Hollywood history together in the early 90s. After striking up a friendship while filming their 1992 film The Bodyguard, the two stars remained good friends until her untimely passing in 2012, Newsner reported. Costner was already an acclaimed actor when they met on set, having already starred in award-winning films like Dancing with Wolves, Robin Hood, and The Untouchables, via IMDb. Houston was already a Grammy award-winning singer and international superstar when she was cast in the film opposite Costner. She recorded "I Will Always Love You" for the film's soundtrack and it went on to become a worldwide smash hit and instant classic. 
"[Houston] was nervous and scared that she wasn't good enough for the role," Costner said while recalling their time working together at Houston's funeral, via All About History. "But I told her I would be with her every step of the way." He went on to share how much the two had in common. "We both grew up in a Baptist church. It was easy for us to laugh. The church was what we knew. It was our private bond," he shared. "I can see her in my own mind running around here as a skinny little girl knowing everyone, everyone's business, knowing every inch of this place. I can also see her in trouble, too."
Kevin Costner wrote letters to Whitney Houston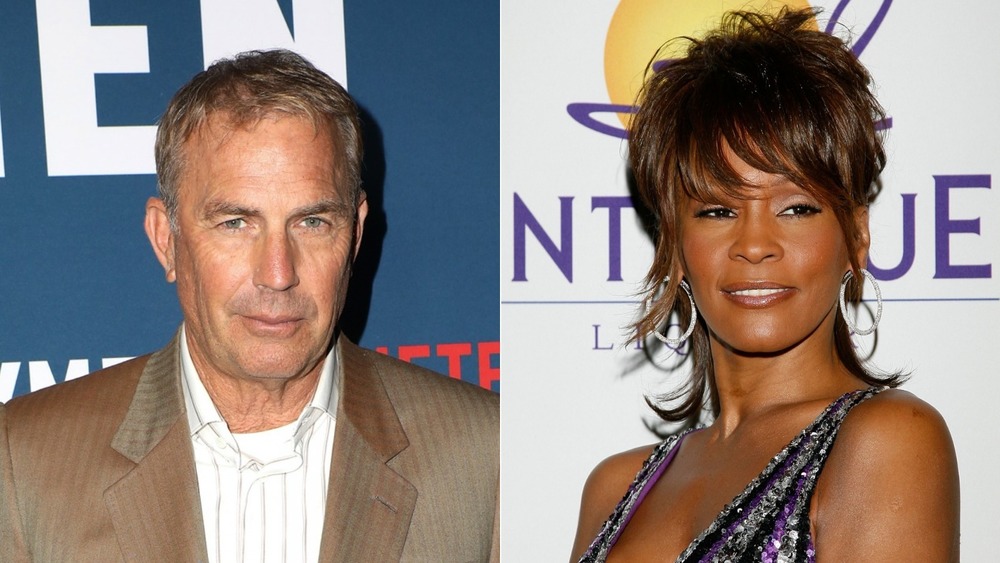 Roger Kisby, Vince Bucci/Getty Images
At the time of Whitney Houston's untimely passing in February 2012, Kevin Costner released a statement saying,  "She was my one true love," All About History reported. While appearing on CNN in April 2012, Costner opened up to Anderson Cooper about the letters he used to write Houston in hopes that they would help her get the help she needed with battling her addictions, Today reported. "There are some people that really love Whitney, and a couple times during the last seven, eight years, (they) asked me, would I write her a letter?" Costner recalled. "She would always be close to me, she would always be somebody I appreciated." He continued, "When someone says, will you write a letter to someone who you know is having trouble ... I did." he revealed. "I don't know if those letters were ever read."
When asked if he witnessed Houston's substance abuse issues while filming The Bodyguard, Costner replied, "Not that I know of, no." He added, "I elected to let Whitney have her life after The Bodyguard." Kevin Costner's words at Whitney Houston's funeral remain as a testament of the bond the two Hollywood stars shared together.