James Corden Squashes Beef With NYC Restaurant After Public Ban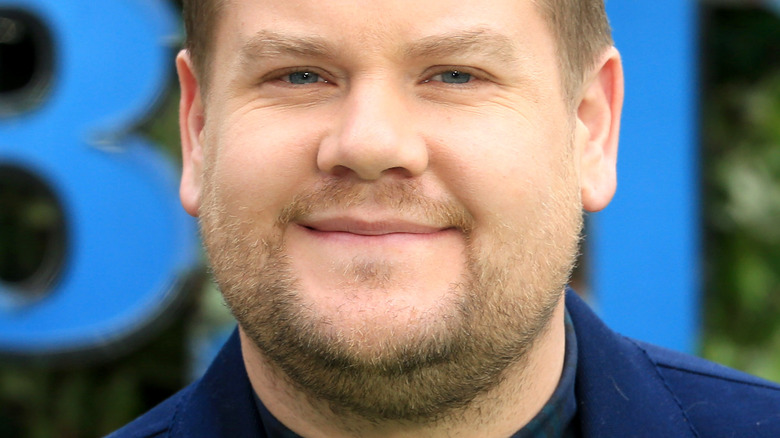 Fred Duval/Shutterstock
It's not everyday that you hear about a high-profile celebrity getting banned from an upscale restaurant, but that's exactly what happened to James Corden. On October 17 it was reported that restauranteur Keith McNally had banned the late night talk show host from his establishment, Balthazar, for supposedly being a "tiny Cretin of a man" and rude to his staff, according to the Daily Mail. But, for those who have been paying attention to Corden's offscreen antics in recent years, this doesn't come as a surprise. That's because Corden has repeatedly managed to raise some eyebrows for the things he has said about his guests and how he apparently snubbed his own wife during a flight.
Soon after McNally's ban came to light, Twitter had a field day with stories about Corden's past behavior. After all, there are a number of celebrities who can't stand him. Some critics said, "Considering the way James Corden treated people in the Broadway house I managed years ago, I'm actually surprised he hasn't been banned from more than Balthazar's," while another said, "Everyone I know who has come into contact with this man, says he's is the rudest little s**t they have ever met." That might be why Corden has decided to take this step before it was too late.
James Corden apologized for his behavior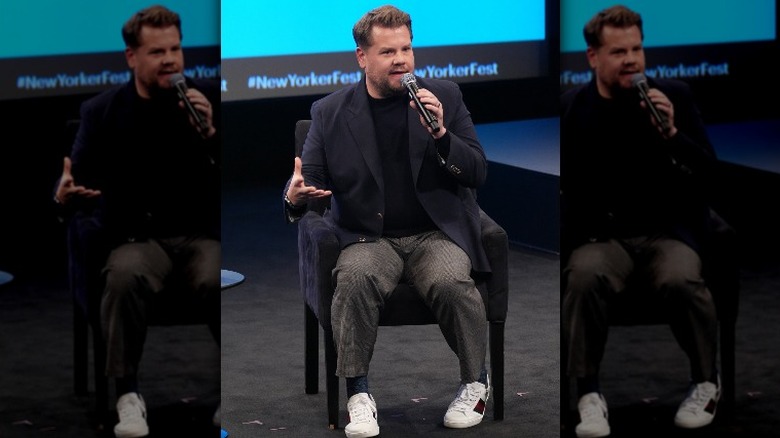 Bennett Raglin/Getty
According to People, James Corden has decided to make his wrongs into rights. Keith McNally took to Instagram to share with the world that Corden has apologized to him and as a result has been unbanned from his restaurant. He wrote, "Having f***ed up myself more than most people, I strongly believe in second chances," while also adding, "But....anyone magnanimous enough to apologize to a deadbeat layabout like me (and my staff) doesn't deserve to be banned from anywhere. Especially Balthazar. So Come Back to the 5 & Dime, Jimmy Corden ... All is Forgiven."
Interestingly enough, Corden has not said anything about the matter, himself. However, it's also been noted that this isn't the first time that Corden has backtracked and apologized for his behavior. Back in 2021, Corden apologized to BTS for a joke he made about them appearing at the UN General Assembly, according to BuzzFeed. Not only that, but he's also apologized for ruining the "dab," per Vulture, and for making tasteless Harvey Weinstein jokes during the peak of the #MeToo movement, as detailed by the Radio Times. If Corden ever wanted to go on his own worldwide apology tour, many fans and critics alike would surely agree that now would be the best time to do so.