Blake Lively Has An Unexpected Connection To High School Musical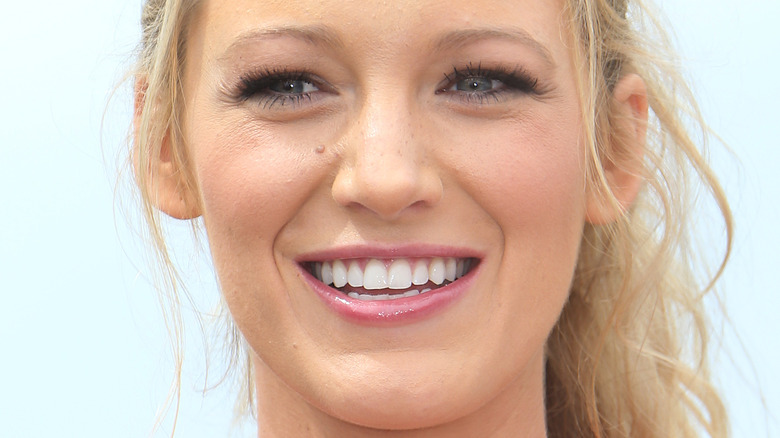 BAKOUNINE/Shutterstock
Blake Lively has it all. She's gorgeous, she's talented, she's married to Ryan Reynolds — and she has a surprising connection to the noughties phenomenon "High School Musical." And, no, it's not the kind of connection we have just because we watched the movie 50 times and kissed our Troy Bolton posters every night. Nope, this is a genuine connection.
We know Blake runs in Hollywood elite circles, so she's had a few run-ins with the cast of the massive Disney Channel Original Movie trilogy over the years. Blake was photographed with Sharpay Evans herself, Ashley Tisdale, in 2010, and Daily Mail reported that Blake and Gabriella Montez actor Vanessa Hudgens both attended Anna Wintour's prestigious pre-Met Gala party in May. But it's not actually either of those main stars Blake has a close yet unexpected connection to.
In fact, there's an actor who appeared in all three of the movie musicals that Blake (who was once banned from Disneyland, by the way!) is so close to she actually calls him family. It's time to get your head in the game, Coach Bolton.
Blake Lively's brother-in-law played Coach Bolton
Yep! It turns out Blake Lively's secret "High School Musical" connection is with Coach Bolton actor, Bart Johnson. Johnson is Blake's brother-in-law, as he's married to her sister, "Teen Witch" star Robyn Lively, per BuzzFeed. It sounds like the in laws get along really well, too, as Johnson had the sweetest things to say about the former "Gossip Girl" actor on Instagram in December 2016 when he called her "my sister and bestest friend." He also included a snap of himself and Blake as they attended her husband Ryan Reynolds' Hollywood Walk of Fame ceremony, proving this is a very close extended family.
But while not many people know Serena van der Woodsen is related to Coach Bolton (now there's a crossover we'd like to see!) these two haven't exactly made a secret of their family ties. In fact, in August 2021, Johnson shared the most adorable birthday message for his sister-in-law, captioning an Instagram photo of them together in celebration of her 30th birthday, "You being born has really been pretty rad and has blessed my life more than i could have ever imagined. you've been such an amazing friend... i cherish every minute of it. i can't imagine what my life would be like with out you." But he wasn't quite done gushing there. The super cute caption continued, "Thank you for being you, for you love and beautiful heart and for inspiring me and my family every day."
Blake Lively is responsible for Bart Johnson's marriage
Bart Johnson dished on his close relationship with Blake Lively in August 2021, revealing on the "Crazy Stupid Fangirls" podcast that Blake is pretty much responsible for his romance with Robyn Lively. Johnson was teaching Blake acting at the time at an acting class organized by Blake and Robyn's dad, and the youngster helped him to get her big sister's attention because she had a boyfriend at the time. "Blake was really instrumental in helping me get to know her," Johnson shared, revealing she would feed him information about her sister at acting class for years so he could impress Robyn. "Blake and I had the best relationship, she's like my little sister," he said.
Teetotal Blake has even poked a little fun at her connection to the "High School Musical" franchise that not everyone knows, referencing the movie's school mascot on Instagram as she wished Johnson a happy birthday in December 2020. "The Sisterhood of the Travelling Pants" star shared a throwback photo showing her as a child dancing with her fellow actor, captioning it, "Happy Birthday to my original dance partner @bart_johnson[.] Bet you all didn't know I was the original WILDCAT. Love you brother."