Tom Petty's Cause Of Death Determined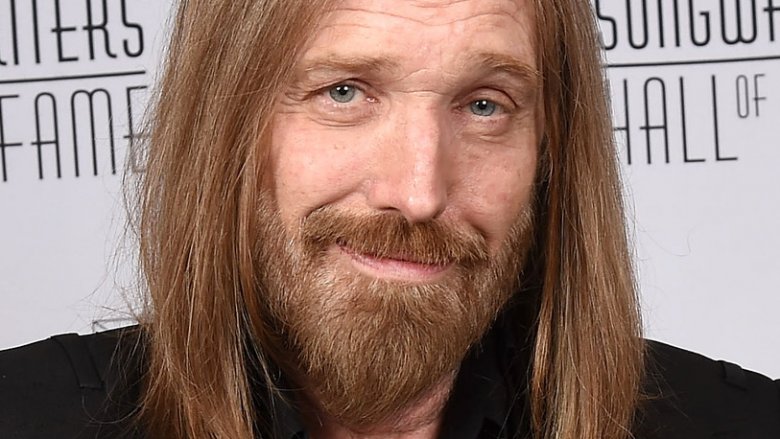 Getty Images
More details have emerged regarding the singer's sudden passing.
TMZ reports that Tom Petty died as a result of an accidental drug overdose due to a combination of pain medications. The musician had reportedly been using oxycodone, temazepam, alprazolam, citalopram, acetylfentanyl, and Fentanyl patches. According to the gossip rag, Petty had been prescribed these medications, as he suffered from medical issues like emphysema, knee problems, and a fractured hip.
The pain from his fractured hip reportedly worsened after he pushed himself to complete a 53-date tour. On the day he died, Petty's fractured hip is said to have become broken, likely leading him to take more painkillers.
The Los Angeles County coroner ultimately determined that several of the musician's organs failed as a result of "mixed drug toxicity."
In a post on Facebook, Petty's wife, Dana, and his daughter Adria revealed the details of the singer's autopsy report and shared their thoughts on the coroner's conclusion.
"We knew before the report was shared with us that he was prescribed various pain medications for a multitude of issues including Fentanyl patches and we feel confident that this was, as the coroner found, an unfortunate accident," they wrote. "As a family we recognize this report may spark a further discussion on the opioid crisis and we feel that it is a healthy and necessary discussion and we hope in some way this report can save lives. Many people who overdose begin with a legitimate injury or simply do not understand the potency and deadly nature of these medications."
The post continued, "On a positive note we now know for certain he went painlessly and beautifully exhausted after doing what he loved the most, for one last time, performing live with his unmatchable rock band for his loyal fans on the biggest tour of his 40 plus year career. He was extremely proud of that achievement in the days before he passed."
As Nicki Swift previously reportedly, Petty died on Oct. 3, 2017, after going into full cardiac arrest. Once hospitalized, he was placed on life support. After it was determined that he had no brain activity, his loved ones decided to take him off of life support, and he passed away.
He was 66 years old.
While we process the details of the artist's death, let's remember all the stars we've lost in 2017.