Alyssa Milano, Viola Davis, And More Celebs Attend Women's March 2018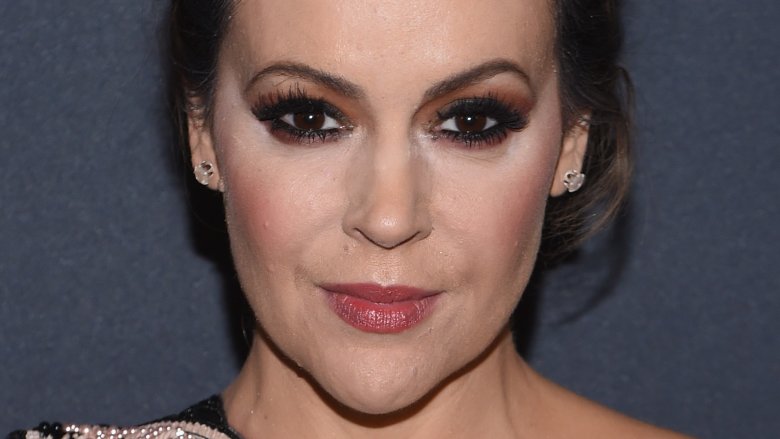 Getty Images
Countless celebrities have lent their voices and support to Women's Marches across the country.
On Saturday, Jan. 20, 2018, hundreds of thousands of activists took to the streets in Washington, D.C., New York City, Los Angeles, and multiple other cities to empower women, promote equality, and protest President Donald Trump's policies. The demonstrations marked not only the second annual Women's March but also the one-year anniversary of Trump's inauguration.
Alyssa Milano, who helped popularize activist Tarana Burke's #MeToo movement following the Harvey Weinstein scandal, spoke at a rally in Atlanta. "Dare to make a difference. Dare to raise your voice. Dare to be a megaphone for others," she said, while encouraging the crowd to vote in November 2018 (via Entertainment Tonight). 
"And most importantly, dare your friends, dare your neighbors, dare everyone you've ever met to go register and vote," she continued. "Because democracy takes courage, democracy takes guts, but most of all, democracy takes you."
According to E! News, Patricia Arquette, Amber Tamblyn, Rosie Perez, Padma Lakshmi, Yoko Ono, Drew Barrymore, Yvette Nicole Brown, Javier Muñoz, Halsey, Whoopi Goldberg, and more attended the New York City march, while Jane Fonda, Chloë Grace Moretz, Common, and others joined the Respect Rally at the Sundance Film Festival in Park City, Utah.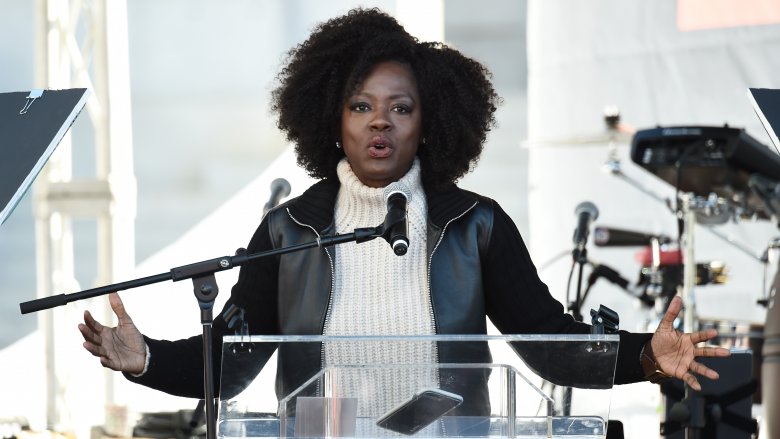 E! News later reported that Mila Kunis, Ashton Kutcher, Cameron Diaz, Jennifer Lawrence, Adele, Eva Longoria, Lupita Nyong'o, Scarlett Johansson, Viola Davis, and more attended the Los Angeles march. Davis' powerful speech at the rally has since gone viral. 
"We fall asleep when we're moving ahead and we don't look to the left and right and see that we're not including people in this move-ahead," she said (via ET). "Because really, at the end of the day, we only move forward when it doesn't cost us anything. But I'm here today saying that no one and nothing can be great unless it costs you something."
Davis continued, "Every single day, your job as an American citizen is not just to fight for your rights, it's to fight for the rights of every individual that is taking a breath, whose heart is pumping and breathing on this earth. Nothing and no one can be great without a cost."
While we wait to hear more updates from Women's March 2018, read up on the celebs who attended 2017's historic march.