Dorit Kemsley's Husband Issues Shady Response To Erika Jayne's Marriage Diss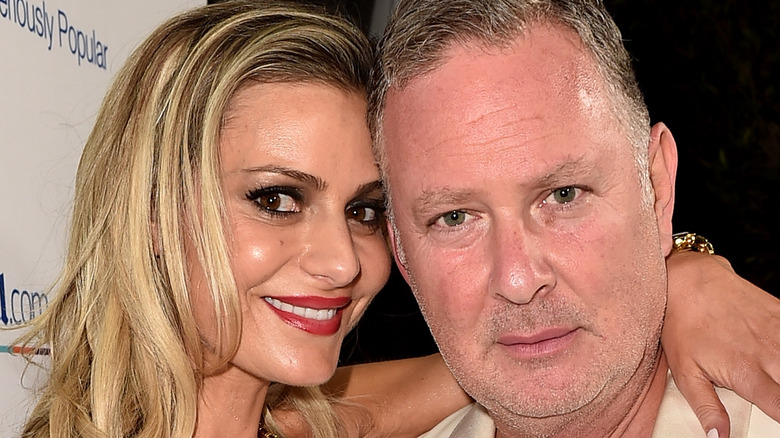 Alberto E. Rodriguez/Getty Images
The housewives — and their husbands — are keeping things a little too real. Lately, the signature drama of the Real Housewives franchise hasn't been limited to the television show. During BravoCon 2022, some of the most iconic personalities from the series showed up to stir the pot. Erika Jayne, who has been facing her own slew of controversies alongside her estranged husband, decided to point the spotlight onto another Beverly Hills couple when she was asked a controversial question.
In a video posted to Twitter, Jayne can be seen responding to an on-screen question which reads, "What Bravolebrity relationship do you think is headed to splitsville next?" The singer wasted no time in declaring her answer: "Dorit and PK."
As recapped by Us Weekly, Dorit and Paul "PK" Kemsley met in 2011. Since their marriage in 2015, they've stayed strong and refused to become part of the Housewives "curse" — a superstition stemming from the fact that over 35 couples once involved with the franchise have filed for divorce. Needless to say, when Jayne pointed the finger at these long-time lovebirds, they had a lot to say.
Paul Kemsley defended his marriage and shaded Erika Jayne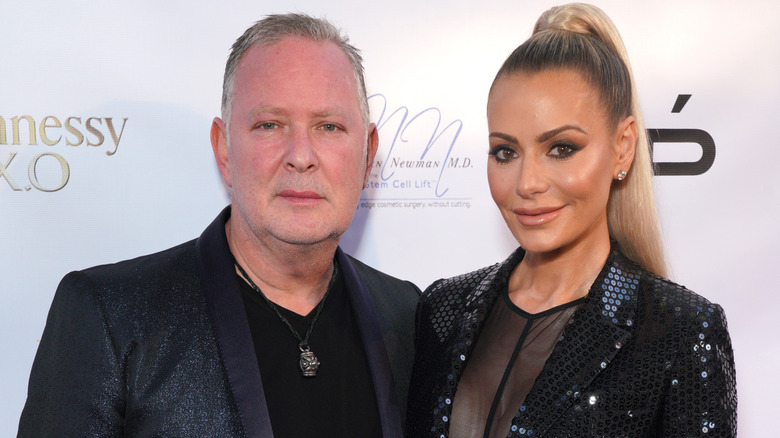 Jc Olivera/Getty Images
You know what they say about throwing stones from inside glass houses! For months, Erika Jayne has faced intense scrutiny, after her former husband was charged with fraud. According to People, Jayne was suspected of "aiding and abetting" the crimes, although she accepted no responsibility. A key piece of evidence against Jayne was her possession of $750,000 earrings, which the Daily Mail reported were purchased with stolen money.
Paul "PK" Kemsley drew on all this drama when he took to Instagram to defend his marriage. "Erika Jayne thought her husband was innocent," his sassy caption began. "She thought she should keep the earrings Now She thinks Dorit and I are next to Split up .... Here's a quick bit of management advice ... stop thinking!" Dorit, meanwhile, commented on a fan's upload of the clip. "Misery loves company," she quipped. "What else can [I] say." 
Jayne made an appearance in PK's comment section, seemingly dismissing her answer as unserious. "When did you get so sensitive?" she wrote. "You know damn well I was joking." Fans had mixed takes on whether or not they bought that excuse. Some seem to have caught on to a ruse behind the scenes: "This whole thing sounds so far-fetched," one fan opined.