Kristen Bell Calls For 'Empathy And Diligence' At 2018 SAG Awards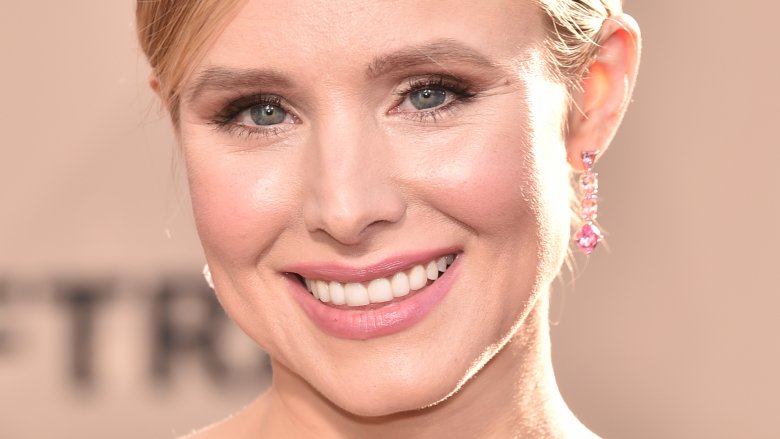 Getty Images
The Good Place star nailed her opening monologue.
On Sunday, Jan. 21, 2018, Kristen Bell kicked off the 2018 SAG Awards with laughs and a powerful message. 
"I never thought I'd grow up to be the first lady, but you know what? I kinda like it," the award ceremony's first-ever host began (via Us Weekly). "I think my first initiative as first lady will be cyberbullying," she added, in reference to Melania Trump's initiative, "because I have yet to see any progress on that problem quite yet."
But it wasn't all jokes from Bell. While she didn't specifically mention the #MeToo and Time's Up movements, nor the dozens of sexual misconduct scandals that have rocked Hollywood in recent months, she did make an impassioned plea to the audience. 
"It's a true privilege to experience and share the wide scope of humanity through storytelling. Everyone's story deserves to be told — especially now," the 37-year-old actress continued. "We are living in a watershed moment in time and as we march forward with active momentum and open ears, let's make sure we are leading the charge with empathy and diligence because fear and anger never win the race." 
The Frozen star added, "Most importantly, regardless of our differences, we can all come together and delight in one thing: Frozen 2 is coming to theaters in 2019. I'm very excited!"
Bell opened up last week about the significance of her hosting gig during an appearance on Jimmy Kimmel Live. "I thought that's so cool and, you know, I'm a woman," she said. "My genitalia is irrelevant. It's not the first female host. It's the first host."