Why People Have A Problem With Kristen Bell & Dax Shepard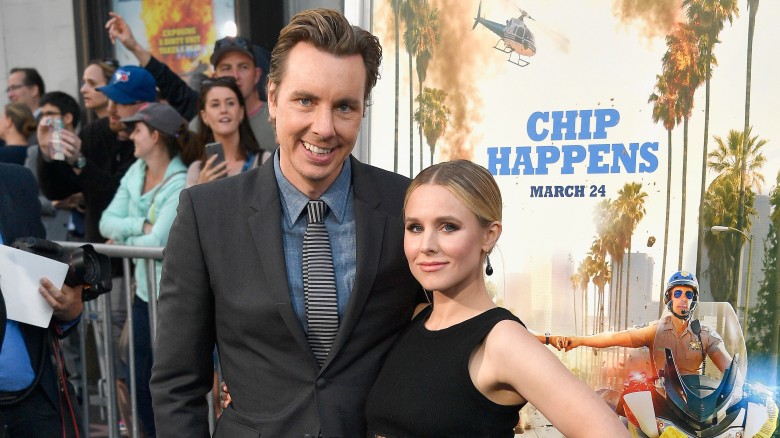 Every so often, the entertainment industry spits out adorable couples that you can't help but love. But, unfortunately for these pairs, everything has an expiration date—even the nauseatingly adorable romance between Kristen Bell and Dax Shepard. Here's why Hollywood's over this celeb duo.
They're everywhere, and you can't escape them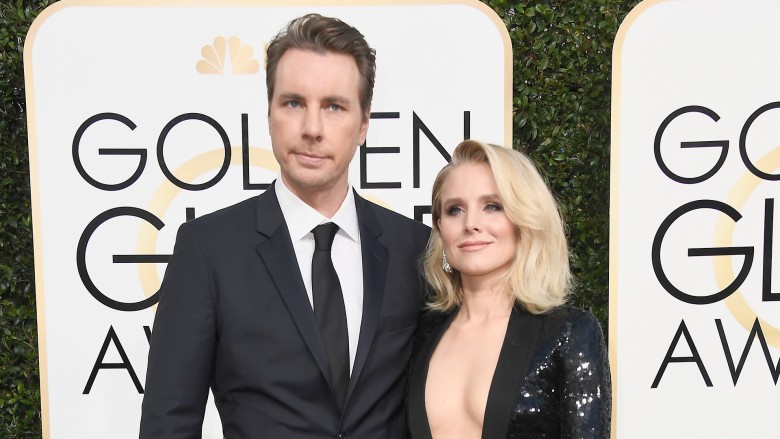 Getty Images
Just a few years ago, Bell found a majority of her success on television. While she'd pop out a rom-com every now and again, she mostly stuck to the small screen, where, while popular, she generally tackled one project at a time. But all that changed once Bell was cast in Disney's mega-hit Frozen (2013). Suddenly, Bell's voice was heard everywhere—and the media took notice of her skyrocketing success. Bell, who snagged roles in the 2016 movies The Boss and Bad Moms and booked another TV gig with NBC's The Good Place (2016-), was sent on a seemingly never-ending parade of interviews.
Shepard had a similar success trajectory. A few years after his run on Parenthood (2010-15), he set out to write a screenplay for CHiPs (2017), based on the hit TV show of the same name. And, while the movie premiered in 2017, it feels like Shepard's been doing interviews to promote the film for years.
They work together often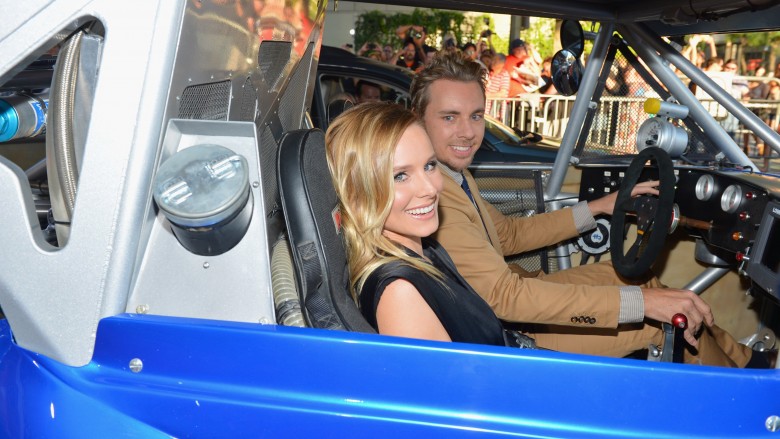 Both Bell and Shepard have worked well in Hollywood all on their own, but they often choose to work together on projects—typically flirting with each other while in character. It all started with Bell's rom-com When In Rome (2010). While Bell played the lead alongside Josh Duhamel, Shepard joined the cast as a "model" who magically falls in love with his wife's character. In the 2014 Veronica Mars movie, Shepard makes a cameo, in which he unsuccessfully tries to flirt with Bell's detective persona. Shepard and Bell teamed up for the film Hit and Run (2012), playing a couple running from the law, and in CHiPs, the pair play ex-lovers. So clearly, Bell and Shepard have established a pattern of displaying their real life love on-screen—even if it's portrayed comically.
While we understand the appeal of working with your S.O., it's a little exhausting to constantly see the pair side by side. We get it, guys: you love each other.
They overshare about their personal lives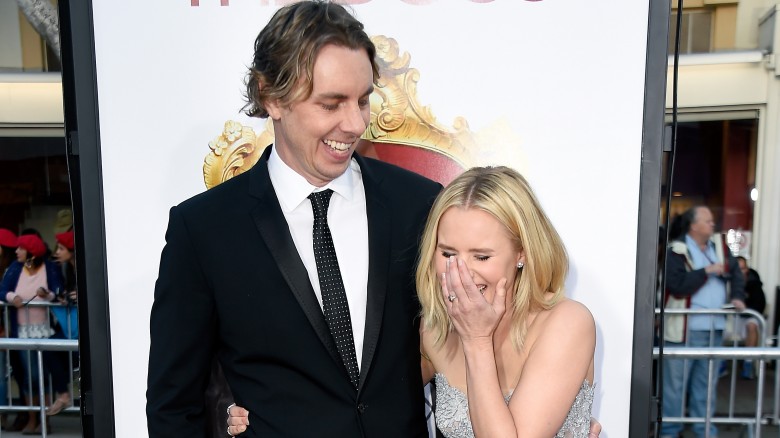 Getty Images
From social media to sit-down interviews, Bell and Shepard don't seem to have a filter when it comes to letting the public in on their life together. While they generally keep their anecdotes PG, they talk ad nauseam about their relationship and their life with kids. As Nicki Swift has previously reported, Shepard has even gone so far as to describe such events like producing, ahem, a sperm sample in heavy traffic and having Bell shave his butt in excruciating detail.
"We are people that like embarrassment," Bell told Jimmy Kimmel Live in July 2016. "I think it makes everything a little lighter and brighter when you can be cool about your embarrassing stories. There are very few things I think that I'd ever say, 'Oh, please don't tell that story.'"
It's funny; it really is. But it's also a lot.
They're not afraid of PDA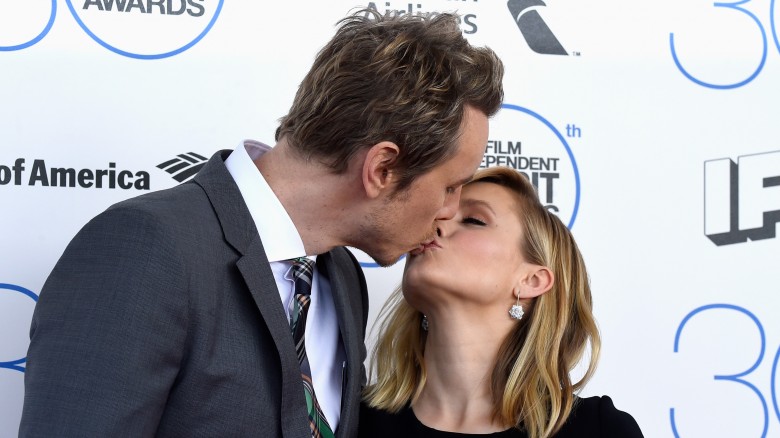 There's nothing wrong with showing a little love. But sometimes people take it just a little too far. Bell and Shepard are often guilty of this social faux pas, smooching on the red carpet and making out in public places. They don't keep their penchant for affection to just themselves either—the pair even shared kisses with a fellow couple for a very friendly Christmas photo.
They've even taken the adorableness of their relationship to the next level by sporting matching Game of Thrones tank tops and donning fake tattoos to the show's 2016 premiere.
Sure, it's sweet to see how close Bell and Shepard are, but we're sure not everyone's a fan of their over-the-top lovey-dovey moments.
They're so normal it seems false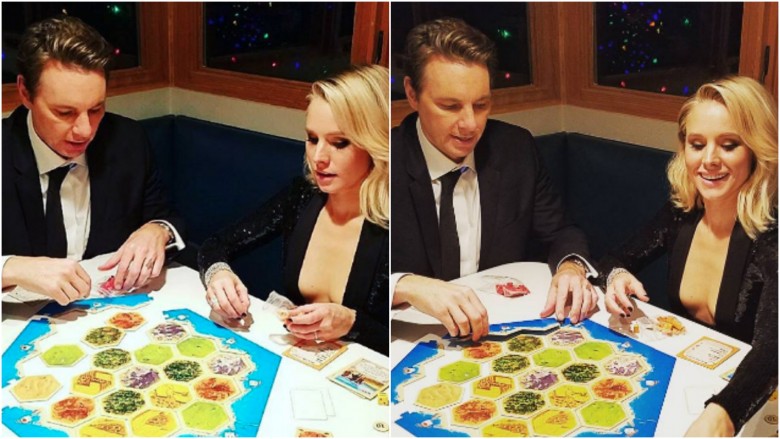 While they're no Kim and Kanye—and really, who'd want them to be?—both Bell and Shepard are pretty big celebrities. And yet, unlike the Keeping Up With the Kardashians star and her husband, Bell and Shepard maintain a sense of normalcy surrounding their family life. Both stars seem incredibly easy to relate to with their La-Z-Boy recliner squabble and their Settlers of Catan Golden Globes after-party—and yet, that's just what turns some people off from their relationship.
Sometimes it feels as if these actors are simply, well, acting. How could they possibly be so normal after achieving such success in the entertainment industry?
It doesn't help that nearly every chance they get, both Bell and Shepard share their personal lives on talk shows, relating incredibly funny yet mundane stories about their everyday life—like Shepard accidentally teaching his daughter a swear word. Their Samsung commercials further reinforce this idea that Bell and Shepard run a household just like other families in America—and it likely earns them major bank, especially when you consider that they've teamed up with the tech company three years in a row.
We all want to be them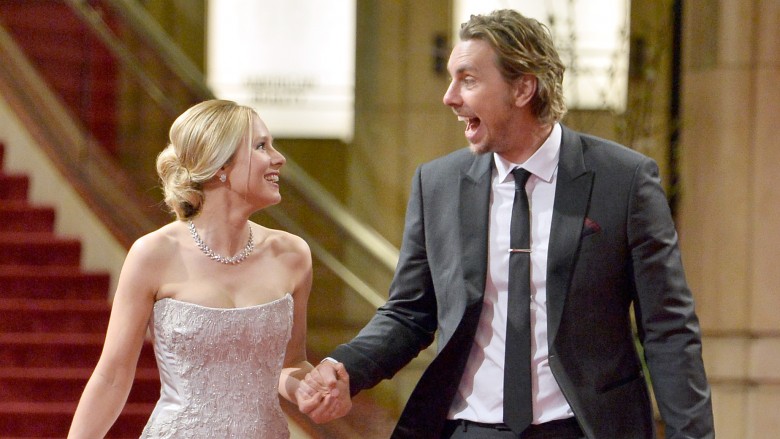 Getty Images
Ultimately, Hollywood is simply sick of Bell and Shepard because, let's be honest, they're too perfect. We all just want to be them. All its takes is one quick glance at the couple to tell that they're meant to be—and really, who wouldn't want to be a part of such a silly, fulfilling, adorable relationship?
Bell admits that, if she could, she'd do everything with her husband because she genuinely likes spending time with him—and she doesn't care who's watching. "I would do everything together. I'm not sitting in the audience of my life. I'm not watching how I'm being perceived, I'm not tracking how I'm being perceived. I don't really care," Bell told Moviefone in a March 2017 interview. "I care if I wake up happy and I go to bed happy. So I could try to keep tabs on this idea of who people think I am, or where they think I fit, but it's all so meaningless, and it changes with the wind. I just care much more about being happy on a day-to-day basis, so I want to be with and work with my husband."
You have to admit their love is one for the books—even if their cuteness does make you a little queasy.