Kristen Bell Refuses To Visit Ellen DeGeneres' Home Anymore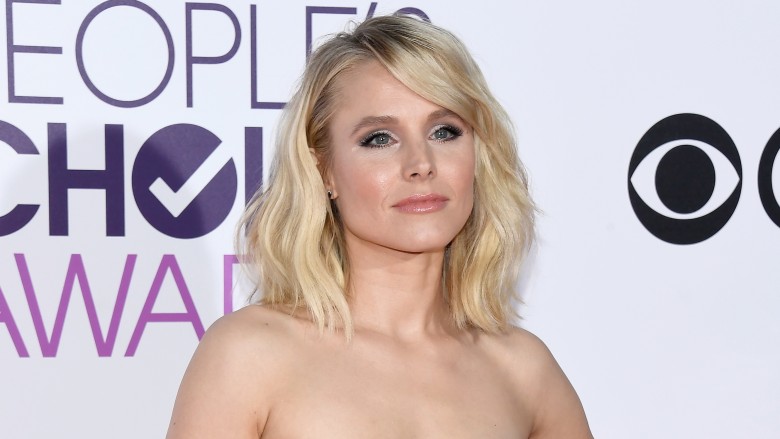 Getty Images
Bad news for Ellen DeGeneres: Kristen Bell is over being a guest in her home.
The Frozen (2013) actress, 36, went on The Ellen DeGeneres Show on March 17, 2017 and revealed to the host that visiting her beautiful home has caused issues between her and husband Dax Shepard.
You see, Shepard, 42, has placed a La-Z-Boy recliner in the center of the family's living room–and he's not moving it for anyone. Bell, who admitted she purchased the chair herself, has been feuding with her husband on Instagram in an attempt to relocate the TV-blocking furniture piece. However, while her efforts have proved fruitless, she realized, with the help of her husband, that she likely would've been fine with the new living room layout if it weren't for a visit to DeGeneres' home.
"The thing is, I actually maybe would have gone for it had I not come to your house and seen how jaw-droppingly elegant it was," the Veronica Mars (2004-2007) star explained. "I can't come to your house anymore, that's the point. I wanted to tell you: I can't come over anymore. It's bad for my marriage."
If DeGeneres' home still looks like it did in a 2011 article in Architectural Digest, then Bell is by no means exaggerating. The talk show host's home is gorgeous.
But fans of these two major celebrities don't have to worry about any bad blood between them. Bell later joined DeGeneres for a game of Head's Up, donning a leprechaun costume to celebrate St. Patrick's Day.
Bell's husband Shepard also recently paid DeGeneres a visit on her morning talk show and shared how he accidentally taught his daughter the F-bomb.