How Anne Hathaway Moved On From Cruel Internet Comments After Her Oscars Win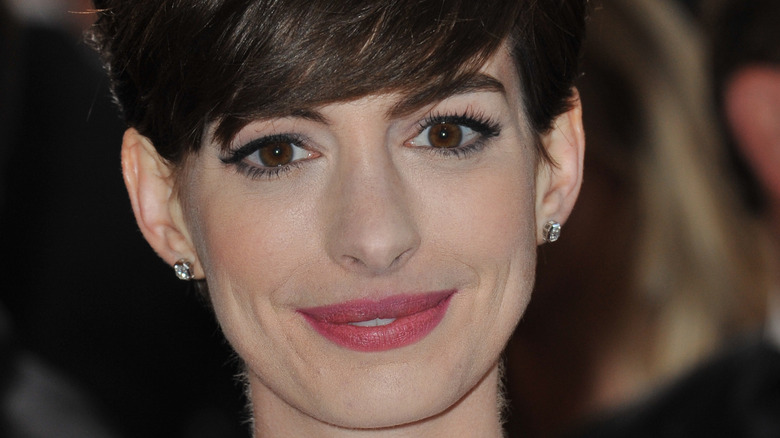 Featureflash Photo Agency/Shutterstock
Anne Hathaway winning an Academy Award for best supporting actress in 2013 should have been a major career highlight, but instead, her acceptance speech led to backlash. Leading up to her Oscars win for her work on "Les Misérables," Hathaway received a lot of online hate, which was dubbed "Hathahate." This included a viral article titled "Why Does Everyone Hate Anne Hathaway?" which was published in 2013 and featured a series of nasty quotes from both journalists and casual fans. "She always seems like she's performing, and her favorite act is this overstated humility and graciousness," writer Richard Lawson stated for the piece. 
A few years later, after getting some distance from the situation, Hathaway recalled how she wasn't in the right headspace when she received the coveted Oscar. "I kind of lost my mind doing that movie and it hadn't come back yet," she told The Guardian in 2016, referring to her portrayal of an impoverished sex worker in "Les Misérables." Of the online negativity, Hathaway said, "I tried to pretend that I was happy and I got called out on it, big time." 
Over the years, the fallout after her Oscars win had been the subject of many interviews with the "Interstellar" star. "I really don't want to dredge up the past but ... I did have the internet turn on me and hate me," Hathaway told The Sun in 2021. Fortunately, she was able to find a silver lining from the tumultuous time.
How online hate made Anne Hathaway change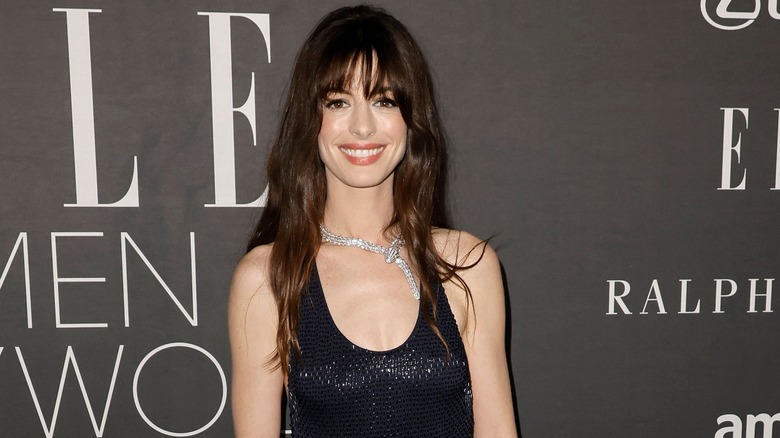 Kevin Winter/Getty Images
Anne Hathaway used the backlash that followed her 2013 Oscars win as an opportunity to tackle her inner demons. While speaking at ELLE's Women in Hollywood event on October 17, "The Devil Wears Prada" actor reflected on the outpouring of online criticism she received and tied it to the self-loathing she harbored from a very young age. "When what happened, happened, I realized I had no desire to have anything to do with this line of energy," she said about the "Hathahate" era. In fact, the pain from the cruel comments helped Hathaway practice self-care, which in turn impacted how she approached roles. "I would no longer create art from this place," she said of eschewing hate. "I would no longer hold space for it, live in fear of it, nor speak its language for any reason. To anyone. Including myself," the "Ocean's 8" star added.
This was not the first time Hathaway opened up about how she coped with the well-publicized online backlash. In 2017, she discussed how confronting the hate allowed her to identify issues she wanted to work on. "To that extent, even though I wouldn't have chosen to go through it, I still found a way to be grateful to it," Hathaway told Jezebel.
Initially, though, the actor admitted to having a hard time processing the negativity, as she was still too close to her troubled "Les Misérables" character. "I was still identifying with being a victim," she told Harper's Bazaar in 2014.