How Anne Hathaway Really Felt About Her Oscar Win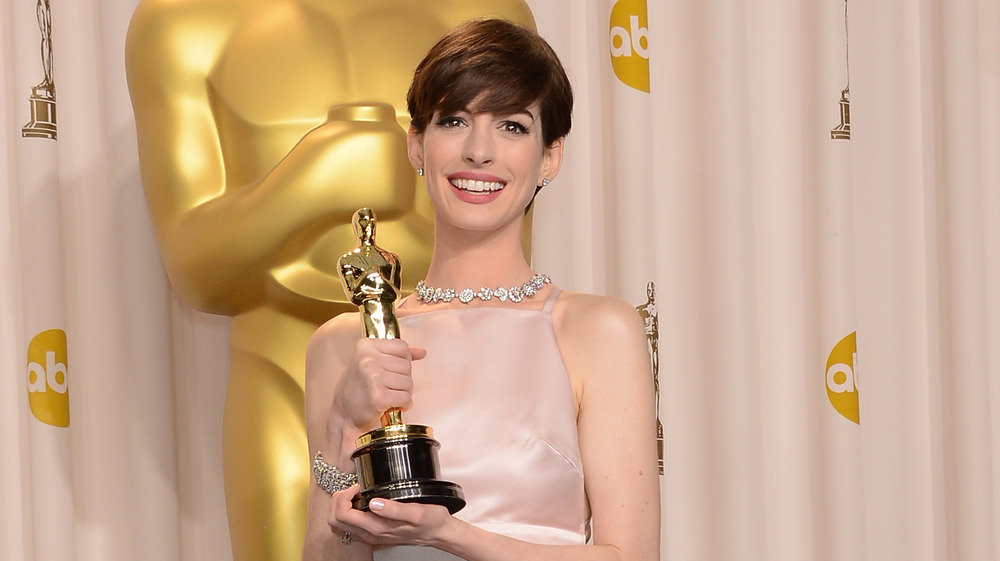 Jason Merritt/term/Getty Images
For most actors, winning an Oscar is a dream come true. It's not easy to win the award, and some of Hollywood's most esteemed actors gave plenty of show-stopping performances before snagging an Oscar (Leonardo DiCaprio, we're looking at you). 
For Anne Hathaway, the excitement was no different when, in 2013, she won the Best Supporting Actress award for her work in Les Misérables. While this wasn't her first nomination for an Academy Award, it was Hathaway's first (and, as of 2021, only) win. Naturally, it was an unforgettable night for Hathaway and the whole team behind Les Misérables. 
Unfortunately, not everyone was impressed with Hathaway's big win — including the actress herself. Though she called out "corny haters" in a 2018 Instagram post and said that her Oscars experience was "the best," Hathaway had different feelings as she accepted her award back in 2013. So, how did Hathaway really feel about winning an Oscar? Keep scrolling for all the details.
Anne Hathaway was not happy in her Oscars moment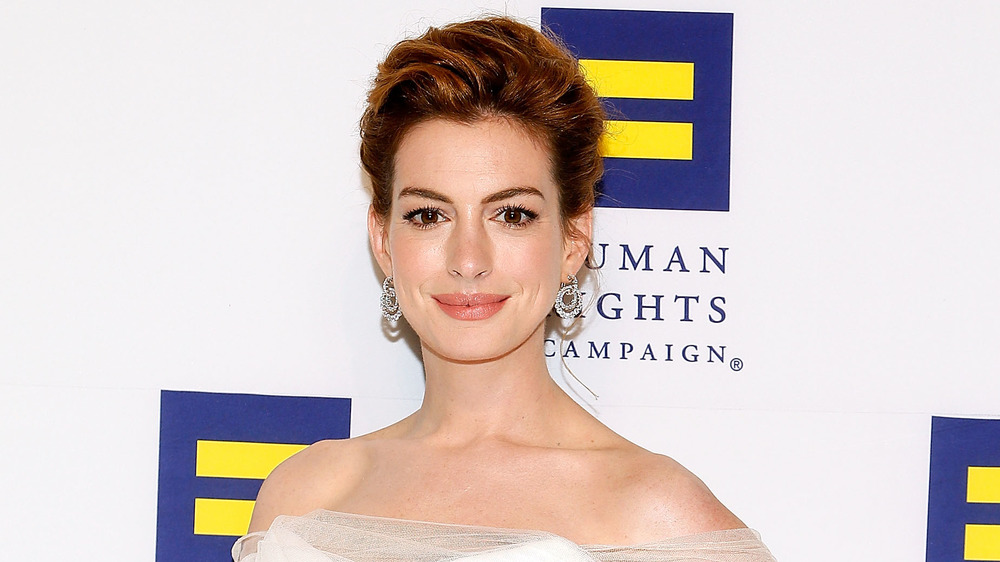 Paul Morigi/Getty Images
Though she was beaming during her acceptance speech, Anne Hathaway would later reveal that she wasn't happy in the moment. While speaking to The Guardian in 2016 — more than three years after her win — Hathaway admitted that she "felt very uncomfortable" while accepting her award and seeing the backlash that ensued. "It's an obvious thing, you win an Oscar and you're supposed to be happy. I didn't feel that way," she explained in her interview. "I tried to pretend that I was happy and I got called out on it, big time. That's the truth and that's what happened. It sucks." 
Fortunately, the actress found a way to move forward and learn to love herself in spite of criticism. In a January 2021 statement to The Sun, Hathaway reflected on the backlash. "I really don't want to dredge up the past but I did have my monster out there, I did have the internet turn on me and hate me and it was like a whole big thing," she began. The actress then goes on to explain that she became "incredibly empowered" and that she learned to "go with the flow" when it comes to Internet haters. Clearly, Hathaway struggled with her confidence after the Oscar win, but she's learned to shake off the haters and embrace her much-deserved award.