Anne Hathaway: How Much Is The Actress Worth?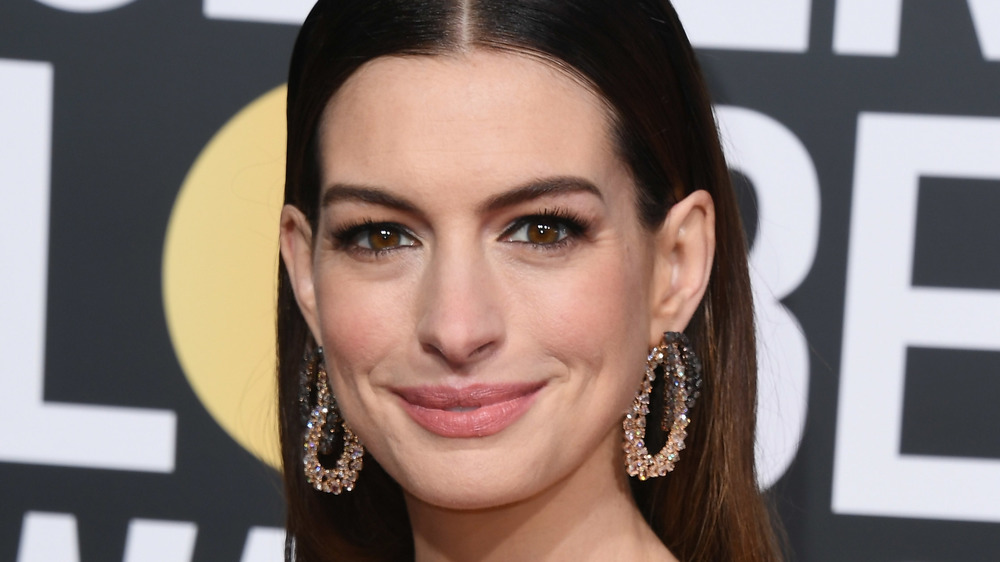 Jon Kopaloff/Getty Images
Anne Hathaway faces a fair share of backlash (whether it's justifiable or not is up to fans), a situation that she's been open and honest about. She has also dealt with criticism over her work, but, at the same time, she's also pretty darn successful despite her detractors. Landing her breakout role in The Princess Diaries back in 2001, before appearing in the popular film's sequel, 2004's The Princess Diaries 2: Royal Engagement, per IMDb, Hathaway has also landed notable starring and co-starring parts in 2005's Brokeback Mountain, 2006's The Devil Wears Prada, and 2012's The Dark Knight Rises, to name a few projects. Of course, there's also the fact that she took home an Academy Award for Best Performance by an Actress in a Supporting Role thanks to her portrayal of Fantine in 2012's Les Misérables.
"This whole thing, everything that's happened to me has been such a lovely surprise," Hathaway told HuffPost Live (via Us Weekly) in 2015. "I've worked very hard for it, but I'm so surprised that it's going as well as it is."
Frankly, it's going so well that Hathaway has not only earned impressive accolades and further enviable opportunities, but she's also brought in a fortune. Indeed, you might be surprised by just how much money she has.
Anne Hathaway earns the big bucks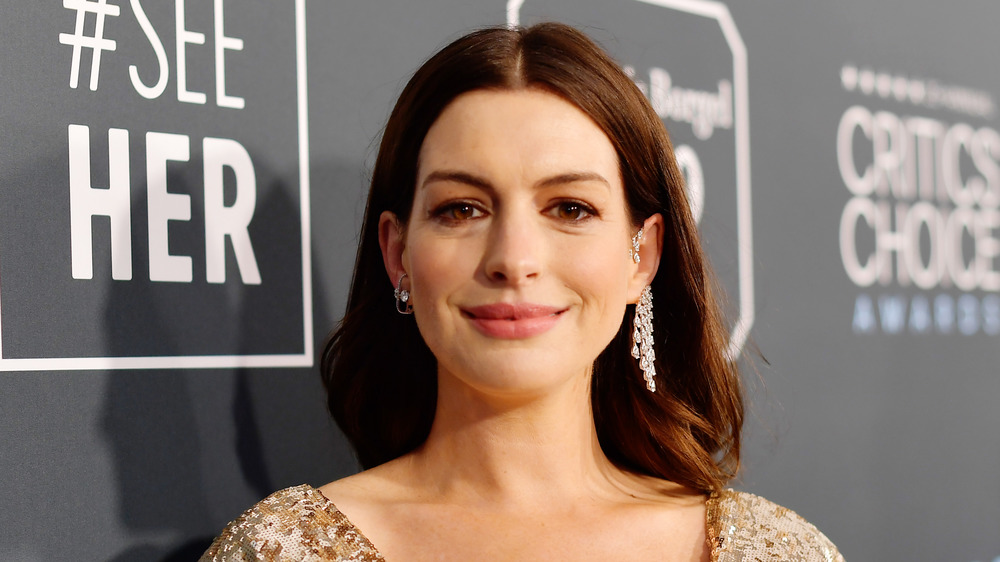 Matt Winkelmeyer/Getty Images
Anne Hathaway is someone who's known for starring in lucrative blockbuster movies. She's also someone who earns big bucks from her roles. Although she made $400,000 for her starring role in The Princess Diaries back in 2001, that's "nothing compared to the amount she can command now," according to Money Inc. However, as the outlet noted, it was "still a very respectable wage for an untested actress."
Granted, Hathaway proved that she had what it took to help lead a movie, which is why she was able to take in twice as much for her role in Brokeback Mountain. She then marked a financial milestone with The Devil Wears Prada as she earned a whopping $1 million for the gig. Her paydays took another massive leap forward from there when the actor was given $5 million for both 2008's Get Smart and 2009's Bride Wars. But her rising salary didn't stop at that already impressive point. She also earned a stunning $7.5 million for The Dark Knight Rises and a staggering $10 million for her award-winning work in Les Misérables.
On top of that, Hathaway manages to earn even more funds from her endorsement deals with brands like Bolon Eyewear, Tod's, Lancôme, and more, per Finance Buzz. Thanks to those gigs, Hathaway reportedly has a fortune of $60 million, according to Celebrity Net Worth. Take that, Hathaway haters!