Why Anne Hathaway Is Apologizing For Her Role In The Witches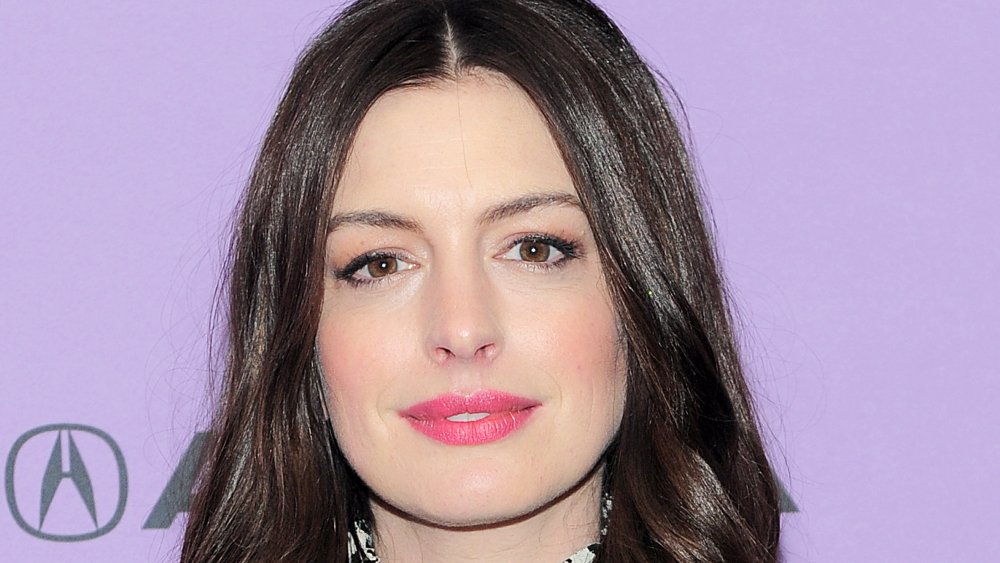 Owen Hoffmann/Getty Images
Actor Anne Hathaway is in hot water following the release of her 2020 film The Witches. The movie, which debuted Oct. 22, 2020, is a cinematic adaptation of the 1983 novel of the same name by Roald Dahl. If this sounds familiar, perhaps you've seen the 1993 film starring Anjelica Huston in the role of Miss Ernst, the Grand High Witch — the same part portrayed by Hathaway. This modern-day take is coming under fire for its depiction of limb differences. Hathaway's plays a witch with three fingers per hand and one toe per foot.
Movie-goers took to social media in outrage against the film, using the hashtag #NotAWitch to accompany photos of people living with limb differences, reported Entertainment Weekly. Following the backlash, the film's creators issued a statement, saying they were "deeply saddened to learn that our depiction of the fictional characters in The Witches could upset people with disabilities, and regret any offense caused."
Anne Hathaway also took to social media to address the #NotAWitch hashtag and take responsibility for being a part of the film.
Anne Hathaway apologizes to kids, promises to 'do better'
Anne Hathaway issued an apology via Instagram for her depiction of the evil Grand High Witch in the 2020 movie The Witches. Her character has three fingers per hand and one toe per foot — a physical depiction that outraged and saddened people who live with or advocate on behalf of those with limb differences. 
"I have recently learned that many people with limb differences, especially children, are in pain because of the portrayal of the Grand High Witch in The Witches," wrote Hathaway. "Let me begin by saying I do my best to be sensitive to the feelings and experiences of others not out of some scrambling PC fear, but because not hurting others seems like a basic level of decency we should all be striving for. As someone who really believes in inclusivity and really, really detests cruelty, I owe you all an apology for the pain caused. I am sorry."
The Princess Diaries actress admitted to being ignorant of limb difference when she took the role and acknowledged kids who may have been offended or pained by her portrayal of her character. "I particularly want to say I'm sorry to kids with limb differences: now that I know better I promise I'll do better. And I owe a special apology to everyone who loves you as fiercely as I love my own kids: I'm sorry I let your family down."
To learn more about limb differences, please visit the Lucky Fin Project website or Instagram.