Olivia Wilde Fans The Flames Of Affair Rumors By Posting Salad Dressing Recipe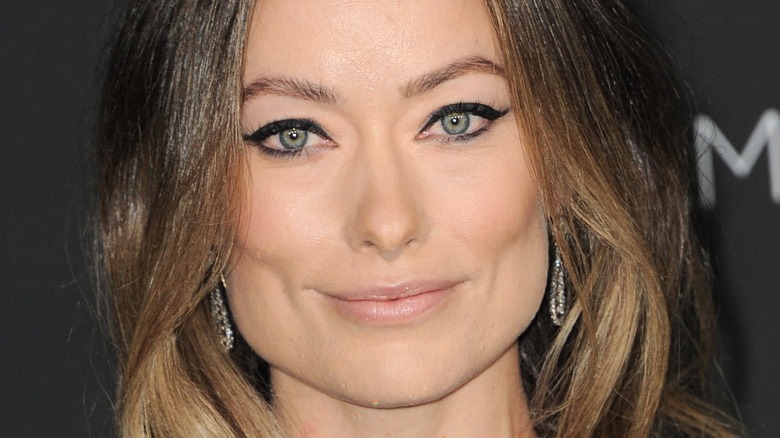 Tinseltown/Shutterstock
Maybe you really can catch more flies with vinegar — or a tasteful vinaigrette, anyway. In case you missed it, the Daily Mail released a bombshell exclusive interview on October 17 wherein Olivia Wilde and Jason Sudeikis' former nanny sang like a canary about, among other things, Wilde's rumored affair with Harry Styles and a domestic dispute that took place over salad dressing. Yes, you read that right. Salad dressing.
According to the caregiver, Sudeikis became irate when he realized that Wilde made her "special dressing" for the aforementioned former boy bander turned solo artist. "So then, Jason went outside and lay under her car so she wouldn't leave," the nanny revealed. "She went back into the house and he went in, it was back and forth. He said he was doing it on purpose to make her late going to see Harry," she explained. "Jason told me: 'She made this salad and she made her special dressing and she's leaving with her salad to have dinner with [Harry].'" YIKES. 
It should be noted that Wilde and Sudeikis vehemently denied all of the nanny's claims. Alas, the public still had many questions. Perhaps the most pressing question of all, however, involved Wilde's infamous dressing and whether or not it played an integral role in her rumored affair with Styles. And now Wilde has given the people what they want... sort of.
Olivia Wilde took a page right out of Nora Ephron's book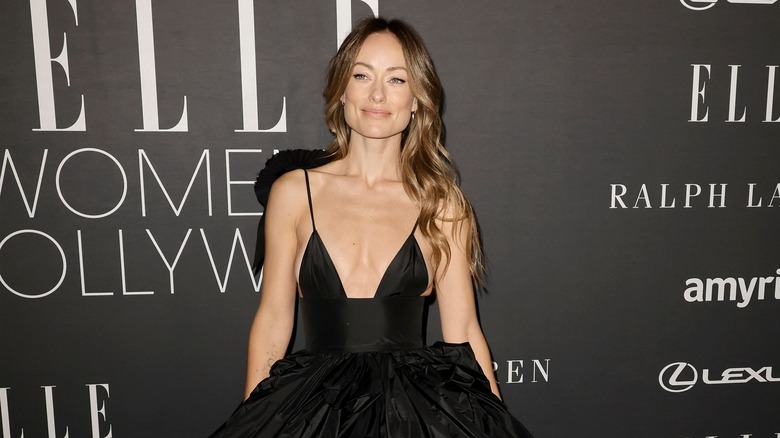 Kevin Winter/Getty Images
Actor and filmmaker Olivia Wilde fanned the flames for curious fans and salad-dressing aficionados alike on October 18 when she took to her Instagram Story and cryptically posted an excerpt from the late journalist and author Nora Ephron's autobiographical novel "Heartburn" — a book that was loosely based on Ephron's own second marriage and subsequent divorce. 
At the end of the novel Ephron's character, Rachel, reaches an epiphany and decides to leave her cheating husband Mark once and for all. But first, she opted to leave him with one last parting gift: her special salad dressing recipe. "Mix 2 tablespoons Grey Poupon mustard with 2 tablespoons good red wine vinegar. Then, whisking constantly with a fork, slowly add 6 tablespoons olive oil, until the vinaigrette is thick and creamy," the excerpt reads. "This makes a very strong vinaigrette that's perfect for salad greens like arugola and watercress and endive."
But is that it? Is that the actual recipe the nanny claimed Sudeikis had such a visceral reaction over? And is this an admission that something really did go down over said dressing? Many took to social media to discuss. "Definitely making the Olivia Wilde salad dressing this week," one Twitter user wrote. Meanwhile, another user appeared quite bothered that the late Ephron had been drug into the chaos. "Can Nora Ephron's estate please advise @oliviawilde that they would like NE's name to be removed from Miss Olivia's messy narrative" the user pleaded. TBD, we suppose.