Teresa Giudice Confirms Whether Or Not She Signed A Prenup With Luis Ruelas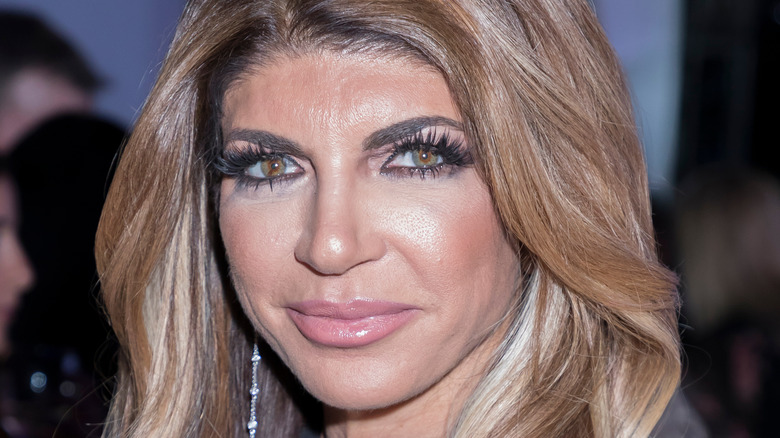 Sam Aronov/Shutterstock
Teresa Giudice and Luis Ruelas' wedding was one of the biggest reality TV moments of the summer. The big day — which was filmed for an upcoming Bravo special — was attended by several fellow housewives, including Dorinda Medley and Kenya Moore, per Us Weekly. However, there were two very important people that were not in attendance for the nuptials — Joe and Melissa Gorga. Joe, Giudice's only brother, and the "RHONJ" star's sister-in-law Melissa decided to skip the wedding after their on-going feud seemingly reached its peak, according to People.
During an episode on the "Melissa Gorga On Display" podcast, Joe opened up about missing the wedding and said, "To me, it was devastating. It really was. It was one of the hardest days of my life. It was bad" (via People). He continued, "This was all on her. This is what she really wanted." Although the newlyweds had over 200 guests at their wedding, according to NBC's "Today," it was slightly controversial that none of Giudice's relatives besides her daughters were there.
Ruelas and Joe seemed to get along well during Season 12 of "The Real Housewives of New Jersey" despite Ruelas' questionable past. However, the fans, unfortunately, did not give Giudice's now husband as easy of a time, per The U.S. Sun. And now, the reality star's prenup decision is causing an undeniable uproar amongst Bravo fans and viewers.
Teresa Giudice made her prenup decision based on true love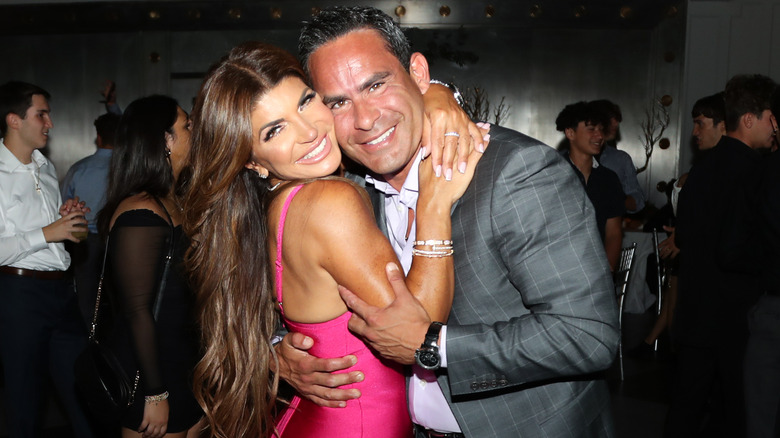 Manny Carabel/Getty Images
During a panel at BravoCon 2022, Teresa Giudice opened up about her wedding and marriage to Louie Ruelas. And despite exuding an overwhelming amount of excitement about her big day and new husband, fans were not as thrilled about one major aspect that came with Giudice and Ruelas tying the knot. When asked by a fan if she took Andy Cohen's previous advice and signed a prenup, Giudice confirmed that she did not by replying, "No. True love. True love, yes." The reality star's response received an audibly shocked reaction from those in attendance.
During an episode of "Watch What Happens Live" back in February, Giudice discussed her stance on signing a prenup. The "RHONJ" star explained, "I mean, I would [sign a prenup], you know, if [Luis] said so. I'm so very easy about that." She continued, "He definitely has more than me. I would never take anything from him, I'm so not like that" (via People).
Fans online, of course, had a lot to say about Giudice confirming she did not sign a prenup. One social media user tweeted, "Teresa is stupid! She should have gotten a prenup to protect her daughters and herself. True love goes out the window during an ugly divorce." Another said, "I really wish the best for Teresa but this was foolish. She needed a prenup in order to protect not only herself but her girls."