Teresa Giudice's New Husband Luis Ruelas Isn't Shying Away From Her Past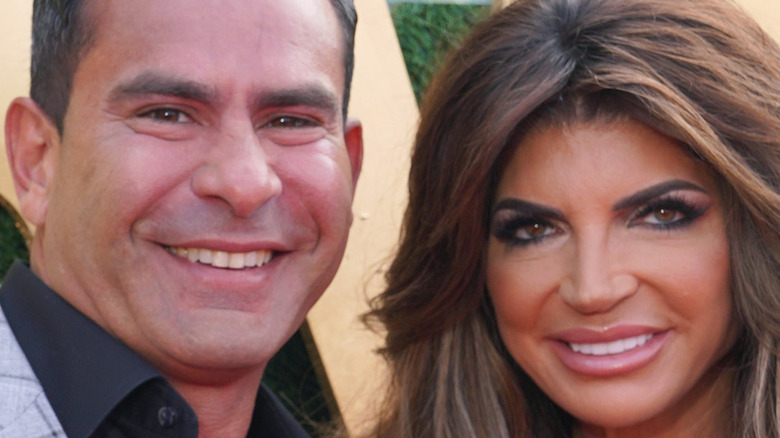 Presley Ann/Getty Images
Teresa Giudice has revealed her steamy bedroom habits with Luis Ruelas, but their relationship is very good in other areas. Fans are happy for "The Real Housewives of New Jersey" diva. From Giudice's prison time to her divorce from Joe Giudice, it hasn't been easy for the New Jersey reality star over the past few years. According to People, Giudice prayed to her late mom and dad, asking them to send her an "amazing guy," and then the "RHONJ" star met Ruelas. Giudice said, "I asked my parents, 'Please, can you send me an amazing guy?' The guy that they always wanted me to be with. Someone smart that treats me like a queen, like how my dad treated my mom. Everything, everything. ... And they did."
The Jersey lovebirds married on August 6, and the celebrity couple's honeymoon period is not over! Ruelas posted a wedding photo on Instagram with the sweetest message, writing, "@teresagiudice, you are the most amazing wife, mother, and person. There are so many ways to describe how I feel, but more than anything I am grateful. I'm grateful to you for your love." But Giudice's new husband isn't shying away from her past, which will make fans adore him even more.
Teresa Giudice's new husband reaches out to her ex for her girls sake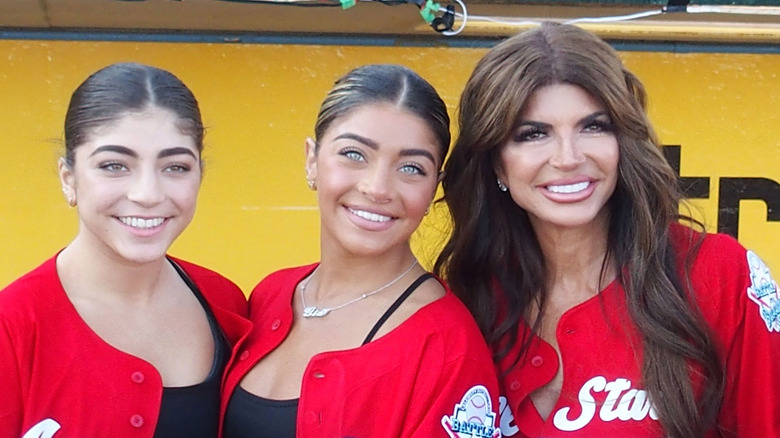 Bobby Bank/Getty Images
It's clear that Teresa Giudice's husband, Luis Ruelas, is a keeper. During a visit to Jana Kramer's podcast "Whine Down," the "RHONJ" star revealed that Ruelas and her ex-husband Joe get along. Giudice revealed, "Luis has been amazing ... [He] reached out to him [Joe] — we went to the Bahamas and had dinner with him." 
"The Real Housewives of New Jersey" star explained that the couple went to the Bahamas to pick up Giudice's daughters, and Ruelas made plans with Joe to have dinner. Giudice's ex moved to the Bahamas in 2019 after he was deported from Italy, per Us Weekly. The "RHONJ" diva said she was "freaking out" at first about her ex and new man having dinner but said Ruelas had the best reason.
Giudice said, "He's like, 'Babe, don't you understand? I want to be good with Joe 'cause it'll make the girls feel comfortable.' I'm just saying, he's a gem. He really is." We're not crying. You're crying! Ruelas is wise because his wife's two youngest daughters, Milania and Audriana, are still teenagers and living at home. Good to know that the blended family is getting along.