The Real Reason Caroline Manzo Left The Real Housewives Of New Jersey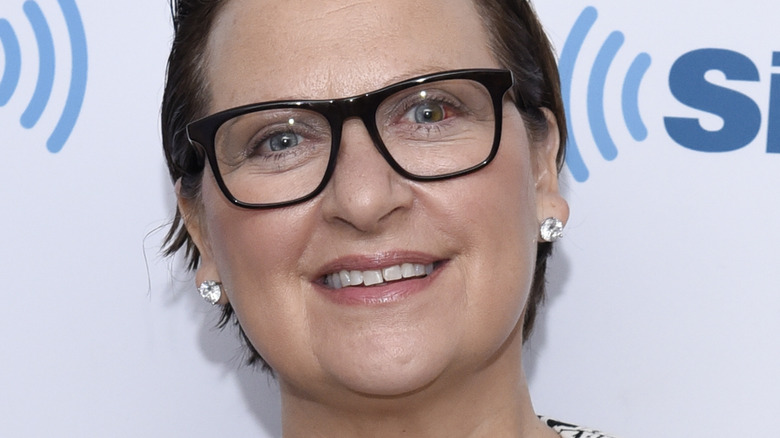 Matthew Eisman/Getty Images
Caroline Manzo is sharing the reason behind her exit from the hit Bravo series, "The Real Housewives of New Jersey." The reality TV personality was an original  "RHONJ" cast member when the show first began in 2009. Manzo appeared alongside her family members and friends Danielle Staub, Teresa Giudice, Jacqueline Laurita, and Dina Manzo for the first season of "RHONJ," per ABC News. From its earliest days, fans were hooked on the dramatic series, which showed unforgettable moments, like Giudice's notorious table flip incident, a heated fight at a country club, as well as a brawl at a family christening, as TVInsider reported.
Following five seasons on the popular reality show, Caroline decided to leave "RHONJ" in 2013, according to Bravo. Caroline penned a blog post in which she detailed why she'd chosen to end her part in the series. "Going back to film another season of Housewives would only make me a hypocrite," she said, adding, "I simply feel that my role has run its course, and I have nothing more to give." Now, nearly a decade later, Caroline's expanding upon why she really left "RHONJ."
Caroline Manzo left RHONJ because 'the burden became too heavy'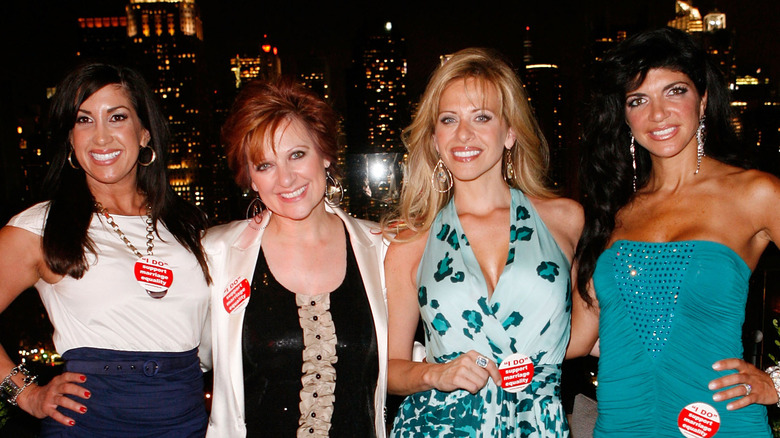 Amy Sussman/Getty Images
"RHONJ" alum Caroline Manzo split from the fan-favorite Bravo series to stay true to her values. In an interview for Life After Bravo, Manzo was asked why she chose to leave the show behind prior to the start of its sixth season. She explained that there wasn't one moment that made her walk away, but rather "the burden became too heavy in [her] personal life" because the direction the series was going wasn't in alignment with her character. 
"The show became something that just didn't reflect my beliefs or who I was as a person," Manzo said. She added that fame and fortune were not factors in her choice, and instead, "It's about your moral compass and how you live your life, and [the show] just did not blend with the way I Iive my life or who I was as a person." At the end of the day, Manzo "knew [she] was bad for it" due to the shifting focus of "RHONJ."
Although the series was no longer the right fit for Manzo, she ended up starring with her family members in another Bravo reality show, "Manzo'd with Children," for three season after "RHONJ." However, Manzo revealed that, following her departure from the "Real Housewives" franchise, she was once approached with an offer to return to her past.
Caroline Manzo said no to a RHONJ return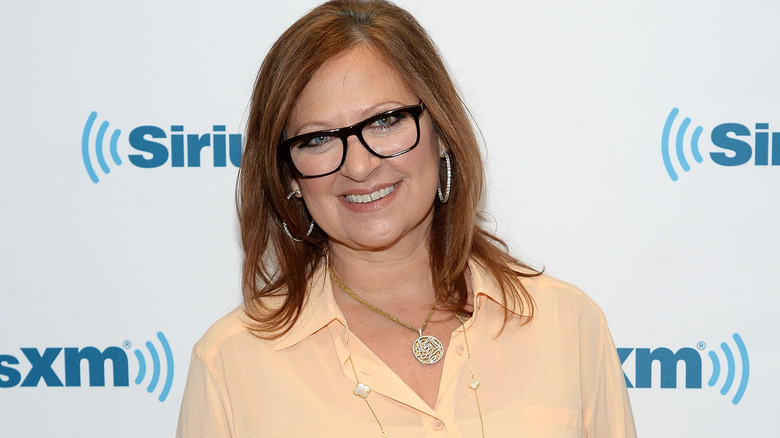 Ben Gabbe/Getty Images
Caroline Manzo has maintained her decision to no longer film on "The Real Housewives of New Jersey." Back in 2019, Manzo spoke on her son Albie's podcast, "Dear Albie," and stated that she'd been asked in the past whether she might return to the hit series, People reported. She went on to say that workers from Sirens Media, the production company behind "RHONJ," had offered her a part-time position on "RHONJ" just weeks prior, which could have possibly become a bigger role in the future. Manzo declined the proposal and called it "very insulting" on the podcast. "... It's just a matter of respect! I was one of the original women who built the show," Manzo said, before adding, "You come back to me and give me a reasonable compensation and a reasonable position where I feel I belong."
Manzo appeared on the "Dear Albie" podcast again in May of 2022, during which she was asked if she would be interested in going on "RHONJ" to face off with her former friend, Teresa Giudice. The TV personality said that she "would get great pleasure ... to go in and just knock the s*** out of [Giudice] verbally," and is "tired of [Giudice] opening her very uneducated mouth" and making claims against her. Manzo then explained that the deal would have to be a lucrative one, saying, "Guess what, Bravo? You don't get this for free."