The Truth About Teresa Giudice And Caroline Manzo's Feud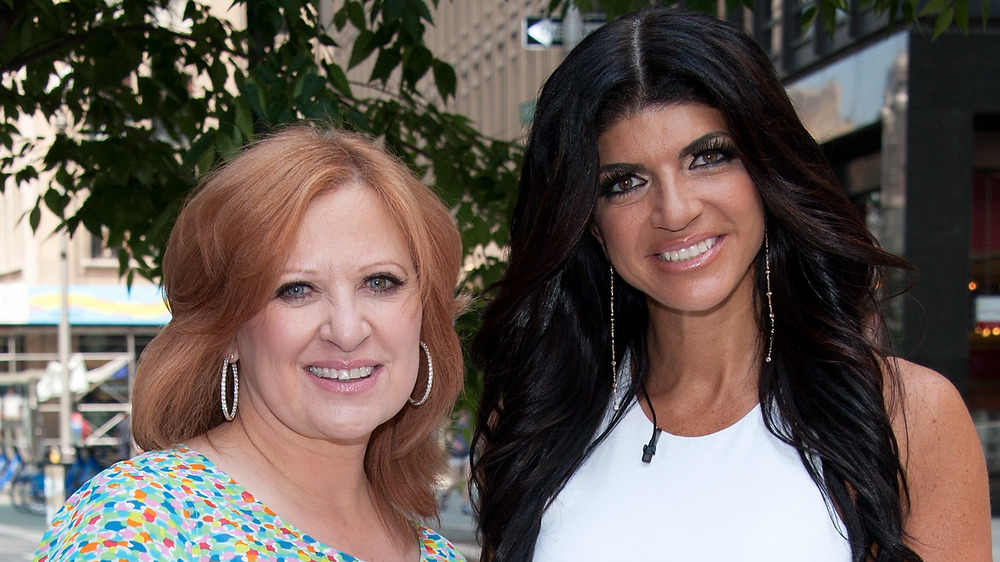 D Dipasupil/Getty Images
Feuds on the Real Housewives of New Jersey are nothing new and the clash between sworn enemies Caroline Manzo and Teresa Giudice is as old as time. Although Caroline left the reality show after five seasons, it seems like too much damage was done to repair their bond. According to the Manzo'd with Children alum, she decided to leave the show once it "became a competition" between the women and when Teresa accused Caroline of being a mean girl, she said on Life After Bravo in December 2020, per Reality Blurb.
"I'm not a bully. I'm telling you what you need to hear. I'm trying to help you," she said, refuting Teresa's allegation. "Teresa loved to say, 'Oh Caroline, you're old.' Yeah, I am. I'm not dead. With that age comes a sort of knowledge. I'm not bullying you. I'm trying to be a big sister to a degree. It was taken completely the wrong way."
Despite their falling out, the ladies came back together in the interest of cash to film a 2020 Super Bowl commercial for Sabra Hummus. "I made it a point to reach out prior to filming so we could go and put our best foot forward because this is an amazing opportunity," Caroline shared. She continued to explain how Teresa would only correspond over the phone, but she assured Caroline their shoot would go smoothly. Keep scrolling for more details about what went down between Caroline and Teresa.
Caroline Manzo tried to make amends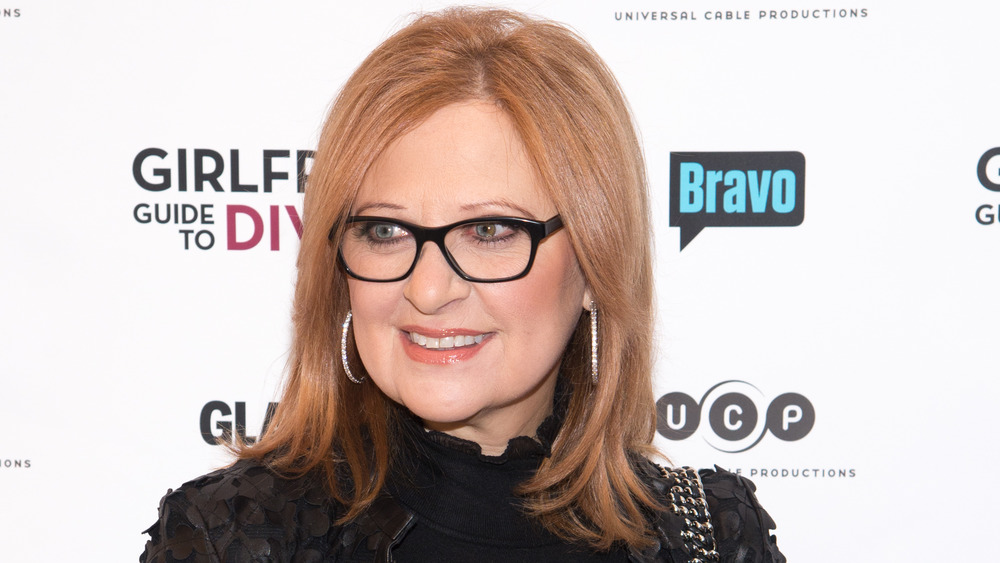 Mike Pont/Getty Images
Caroline Manzo may have reached out to Teresa Giudice to see if they could maintain a professional relationship, but while the ladies were on the phone, Caroline tried to dive deeper. She asked Teresa, "What did I ever do to you? Can you tell me what I ever did to you?'" to which Teresa replied, "'Well, you didn't have my back with [Melissa Gorga],'" Caroline retold on Life After Bravo. However, Caroline pointed out that Teresa and Melissa's differences were squashed long ago. "She's very close with Melissa now so why do you still have beef? Why are you still so angry? Why are you still holding that grudge?" Caroline added.
Like the ladies had discussed, their Super Bowl commercial went off without a hitch. "The first thing, she looked at me, she goes, 'Nice dress.' And I went, 'Thank you, it's good to see you,'" Caroline explained of the first time they saw each other on the Sabra set. "We did our thing. I tried to talk and be cordial throughout and afterwards, I went into her dressing room and I said, 'Teresa, it was good seeing you. Happy holidays. My love to the kids.' I gave her a kiss and I walked out. End of story," she shared.
However, Teresa told a different story about their encounter during part two of the RHONJ Season 10 reunion in March 2020, telling Andy Cohen that "of course" she only took the gig for the money.
Teresa Giudice wasn't interested in reconnecting with Caroline Manzo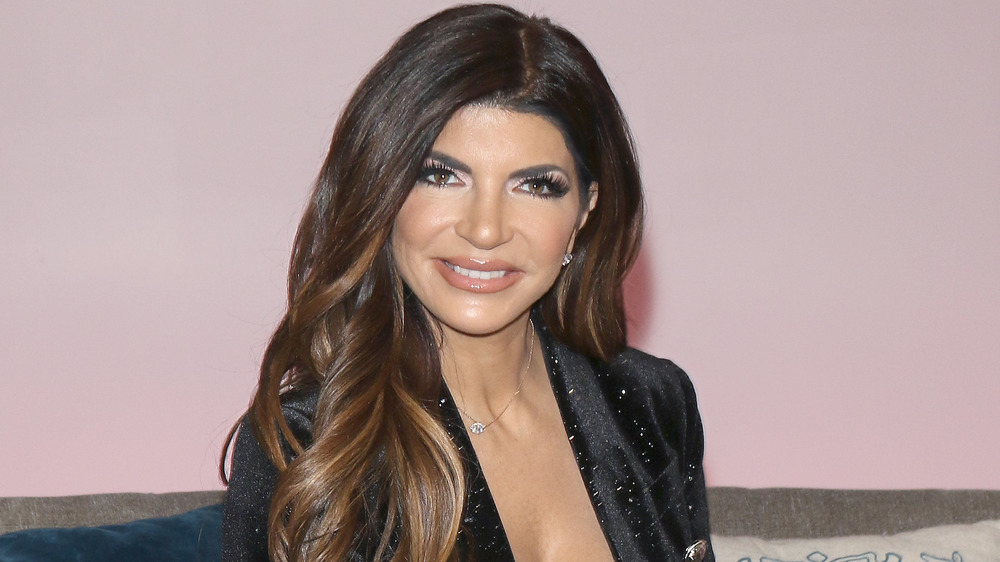 Jim Spellman/Getty Images
While Teresa Giudice dished on her relationship status with Caroline Manzo, she told Andy Cohen that they "got into it," during a phone call prior to their Sabra Hummus engagement. "She's like, 'When we see each other we are gonna sit down and talk," Teresa retold, adding, "I was like, 'Excuse me, we're not doing anything!'"
It was then when Cohen reminded Teresa that she accused Caroline of selling her estranged husband, Joe Giudice, out to the feds. As a result, he was sentenced to 41-months in prison for mail, wire, and bankruptcy fraud, per In Touch. Joe was released in March 2019, but was later deported to Italy. Despite the hardships Teresa has faced, she does not think Caroline is to blame — although her remarks did not help.
"I said, I'll be honest with you, 'I think you're a f**king s**t person," Teresa continued to retell of their conversation. "You were friends with me, my sister-in-law, Kathy came on the show and you f**king dump me. It was all them against me, I thought she was a s**t person for doing that."
She shared, "I said, 'No matter what, you're gonna think you're right and I'm gonna think I'm right, so we're never gonna get anywhere. So I said, 'Let's just go do our job and be done with it and that's what we did," adding, "I think she's not a good person at all." Well, it does not sound like Teresa and Caroline will be braiding each other's hair anytime soon!