The Truth About Teresa Giudice And Victoria Gotti's Friendship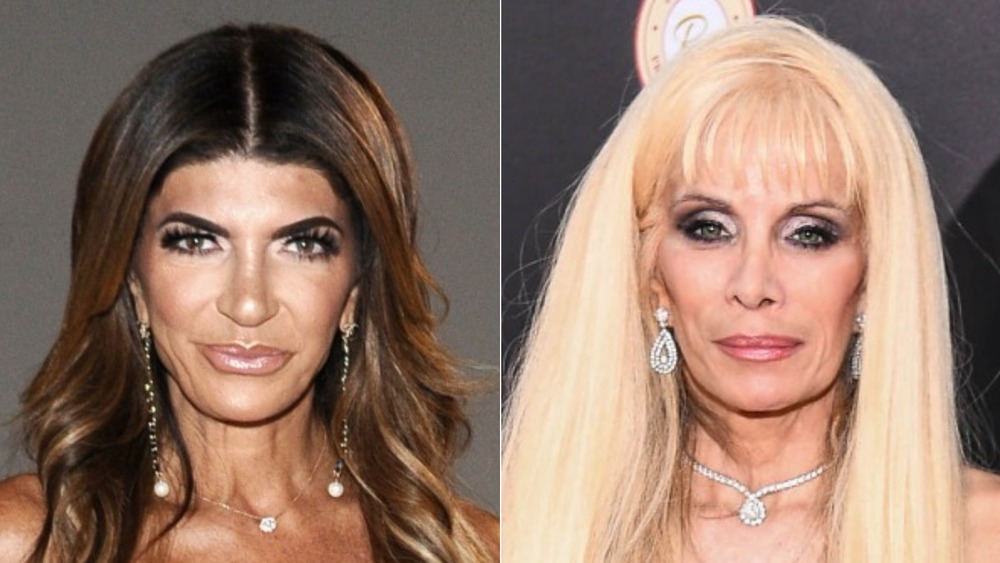 There's long been whisperings of Bravo's Real Housewives of New Jersey and possible ties to organized crime, so eyebrows were definitely raised when it came to light that RHONJ star Teresa Giudice was friends with none other than mob-boss-daughter-turned-reality-star Victoria Gotti. 
During an episode of the reality show, Victoria managed to drop a major bomb during a very short amount of camera time when she accused Rino Aprea, husband of Housewife Teresa Aprea, of having an affair with Teresa's mom. 
But it appears that Teresa and Victoria's friendship goes much further than just petty Housewives drama. It's reported that the two first hit it off years ago when starring on Donald Trump's reality show, Celebrity Apprentice, together (via People) and after that, the two kept in touch and only grew closer as the years went on. So what is the current status of their friendship? Keep reading to find out!
Victoria Gotti says she and Teresa Giudice still talk and text a lot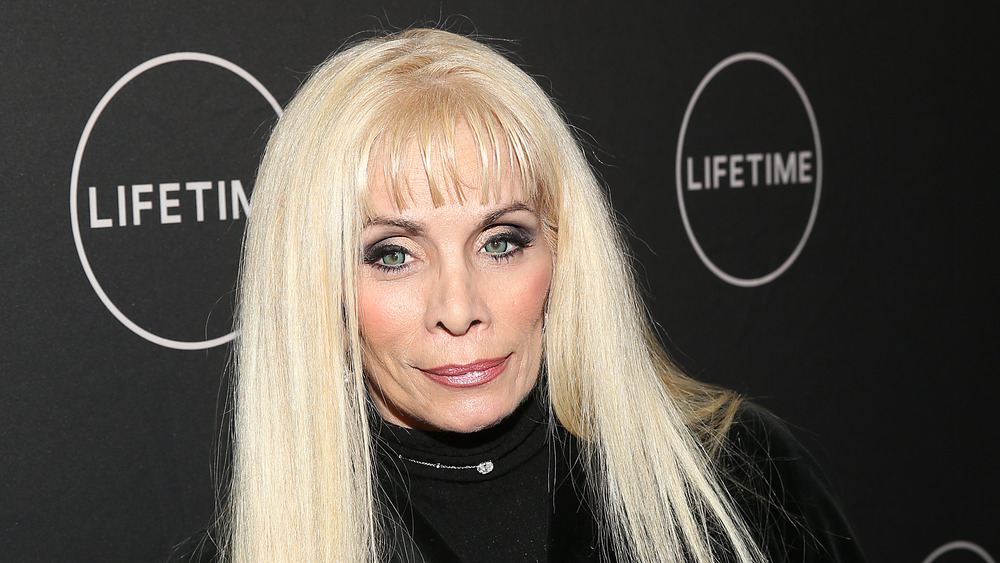 Jesse Grant/Getty Images
Victoria Gotti told Page Six in 2019 that she and Bravolebrity Teresa Giudice were still very close. "We talk. We text a lot because that seems to be the thing everybody's doing now. But we do, we do talk a lot," Gotti revealed.
And in that same year, during an interview with People, Victoria also spoke candidly about how Teresa was handling the incarceration and possible subsequent deportation of her husband, Joe Giudice. "You know, with Teresa — let me tell you something, people think it doesn't affect her kids. They see them singing and dancing and looking happy, but it affects them," Gotti confessed. "Trust and believe it affects them." She quickly added, "It affected Teresa greatly, too." 
But as far as Teresa is concerned, Victoria believes she's done a complete 180-degree turn after serving her time in prison for mail, wire, and bankruptcy fraud. "She's different. Having Joe away, and it's just her and the kids home and the dad, it's really affected her."
And maybe it's possible that Teresa feels so comfortable discussing such personal information with Victoria because she knows that Victoria went through the same situation before divorcing her own incarcerated husband, as highlighted in the reality show Growing Up Gotti. As they say, birds of a feather flock together.