Kathy Hilton's Daughter Nicky Comes To Her Defense Over RHOBH Treatment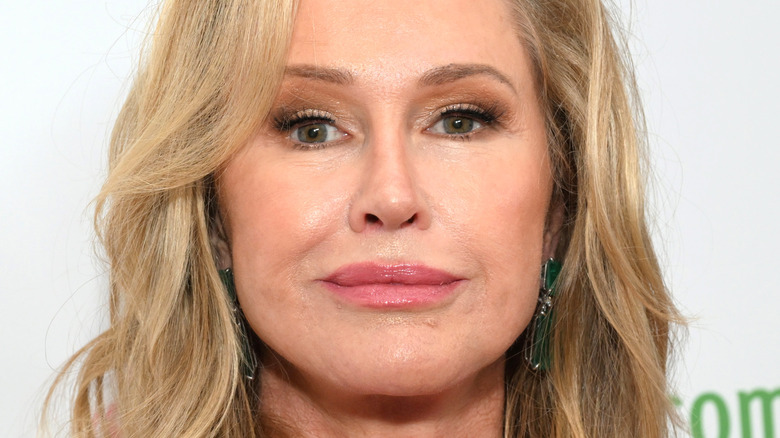 Michael Kovac/Getty Images
Kathy Hilton became the focal point of a messy feud on "The Real Housewives of Beverly Hills" when she took exception with how cast mates treated her during a trip to Aspen. "We were at the club and Kathy was having an absolute meltdown," Lisa Rinna said during an "RHOBH" episode that aired in September (via People). Further controversy mounted when Hilton was upset that her sister Kyle Richards did not come to her defense. "Kathy was saying she was pissed off and that I had to leave the club right now," Richards recalled on the show.
After referring to Rinna as a "bully" on the reunion show, Hilton doubled down on her distaste for the "Melrose Place" alum. "She is a bully. She bullied everybody, and I think that is just the worst," Hilton told Extra on October 14. In a separate interview, the Bravolebrity revealed she was so fed up with her "RHOBH" cast mates that she had zero interest in returning to the show with the same co-stars. "I don't ever like to say what other people should be. I just think that you need to mix things up a little bit," Hilton told Us Weekly on October 14.
The on-screen drama reportedly spilled over to real life for Hilton and Richards, as the two sisters continued to feud off-camera. This led Kathy's daughters, Nicky and Paris Hilton to intervene in an attempt to patch things up, according to People. Not long after, Nicky weighed-in on all the "RHOBH" feuds. 
Why Nicky Hilton dislikes seeing her mother on reality TV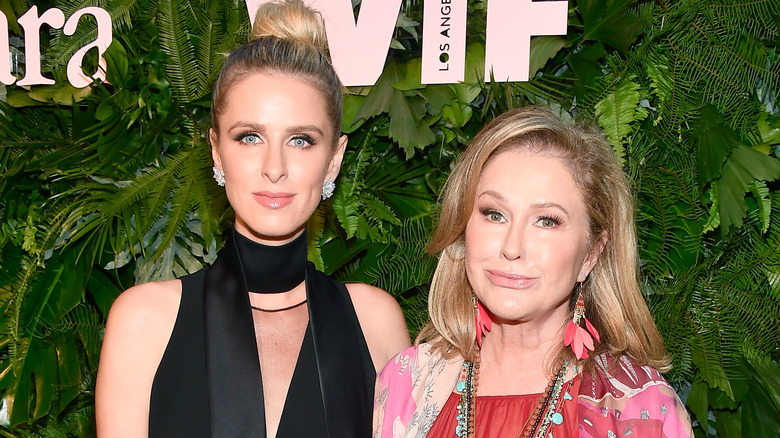 Frazer Harrison/Getty Images
Nicky Hilton did not enjoy seeing her mother Kathy Hilton embroiled in heated fights on "The Real Housewives of Beverly Hills." In fact, Nicky believes the hit reality series has taken a turn for the worse. "I used to love the light-heartedness and escapism of the program. But I feel like, recently, it's become a bit mean-spirited and negative," she told E! News on October 16, although Nicky did not explicitly mention her mother's highly publicized feud with Lisa Rinna or Kyle Richards. "When I watch one of those shows, I want to laugh ... So, hopefully, they could be a little kinder," the French Sole designer added.
Weeks earlier, Nicky defended her mother's choice to use her Casa Del Sol tequila on an episode of "RHOBH" — which was a point of contention between Rinna and Kathy. "I think all of the women go on and promote their products," Nicky told Page Six in September. "I don't see why she should be an exception." At the time, the fashion designer also added that she was unsure if Kathy would be returning to the hit Bravo show.
Seeing her mother involved in bitter feuds was exactly what Nicky had feared when it was hinted that Kathy might join the cast of "RHOBH." "I watched the show and I know those type of shows thrive on drama and I just didn't want my mom partaking in any of it and she didn't," Nicky said on the "Getting Real with Housewives" podcast in December 2021.