Meghan Markle Hints Her Netflix Partnership With Prince Harry May Head Toward Unexpected Genre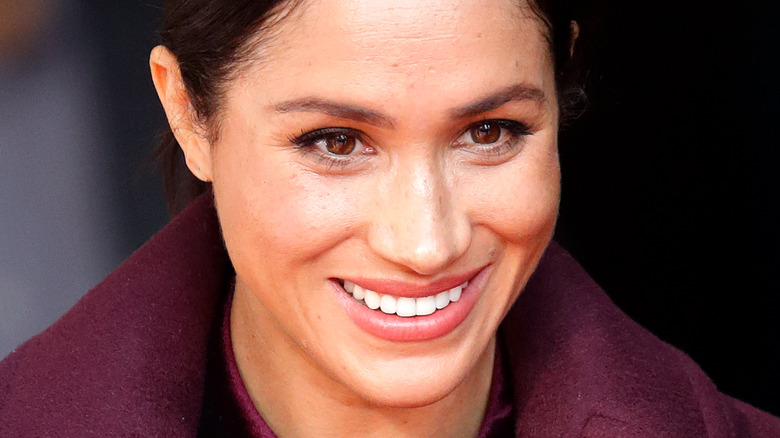 Max Mumby/indigo/Getty Images
Through their company, Archewell, Meghan Markle and Prince Harry inked a deal with Netflix worth more than $100 million in 2020, according to Us Weekly. At the time, it appeared that most of the content they wanted to produce for the streaming service would be educational in nature, with their early planned projects including a children's cartoon about a little girl who introduces young viewers to inspirational female historical figures, a nature film, and a docuseries about athletes competing in the Invictus Games, per the Los Angeles Times.
But the animated series, which was to be titled "Pearl," was shelved in May, with Deadline suggesting that a mass exodus of subscribers was partially to blame for the project's early demise. However, in her Variety cover story, Meghan revealed that one of her and Harry's most anticipated projects is still very much on: a Netflix docuseries about the couple's life directed by Liz Garbus, who is known for her work on documentaries such as "Becoming Cousteau" and "All In: The Fight for Democracy." Meghan seemed to suggest that she and Harry did not have full creative control over the project. "It's nice to be able to trust someone with our story — a seasoned director whose work I've long admired — even if it means it may not be the way we would have told it," she said. This may explain why she wants to pivot to telling fictional stories.
Meghan Markle wants to help revive the rom-com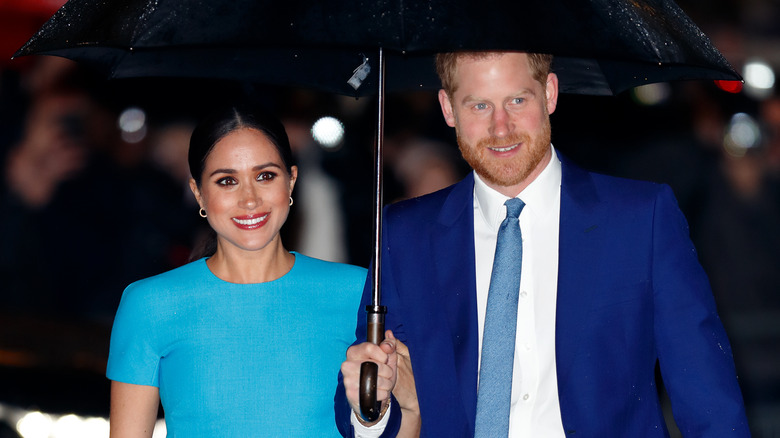 Max Mumby/indigo/Getty Images
Meghan Markle told Variety that she wants her Netflix portfolio to include some lighter fare, as well, and the former "Suits" star mentioned one specific genre when speaking about what fans can expect to see from her and Prince Harry in the future. "For scripted, we want to think about how we can evolve from that same space and do something fun! It doesn't always have to be so serious. Like a good rom-com," she said. Meghan listed the autumnal classic "When Harry Met Sally" as one of her favorites, and she said that she's also a big fan of Julia Roberts' work.
Roberts and her BFF, George Clooney, did team up for the new romantic comedy "Ticket to Paradise," so maybe the genre is making a comeback. And who knows? Meghan may be able to snag the pair for another collab, as Roberts told People that she was extremely flattered to learn that she inspired Meghan to become an actor, and after attending the Sussexes' wedding, Clooney played the role of Meghan's knight in shining armor by slamming the media's treatment of her in a 2019 interview with Who.
Meghan told Variety that her acting days are most likely over, but she invited any actor who gets cast as her in a biopic to give her a call. And us? well, we'll just be here daydreaming about the Duchess of Sussex producing a rom-com about a game show model who lands a prince.