Prince Harry And Meghan Markle's Netflix Series Is Reportedly Facing A Brand New Problem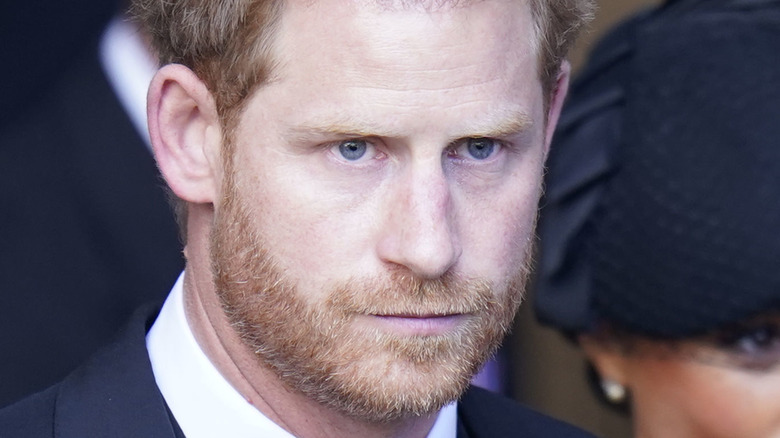 Wpa Pool/Getty Images
Since the news broke that Meghan Markle and Prince Harry were working on a docuseries after signing a lucrative deal with Netflix, an air of mystique has surrounded the project. In August 2022, The Cut tried to get the Duchess of Sussex to dish a few details about what viewers can expect, and she seemed to hint it explores her relationship with Prince Harry in some way. "The piece of my life I haven't been able to share, that people haven't been able to see, is our love story," she said.
The Telegraph spoke to an insider who said of the project, "I think it will explain a lot about the decisions they've had to make and how they've ended up here." Other sources told Page Six that the docuseries includes content about royal family members, some of which the Duke and Duchess reportedly wanted to edit out after Queen Elizabeth II's death. Insiders claim the couple has been at odds with Netflix over their purported change of heart about the material. The streaming network reportedly wants to leave it as-is and set a December premiere date. It would provide royal fans plenty of time to finish Season 5 of "The Crown" — which premieres in November — before checking it out.
Prince Harry also has a memoir coming out that doesn't have its release date set in stone. And some sources are saying that the book is contributing to the apparent turmoil surrounding the docuseries.
What Prince Harry wrote reportedly doesn't match what viewers will see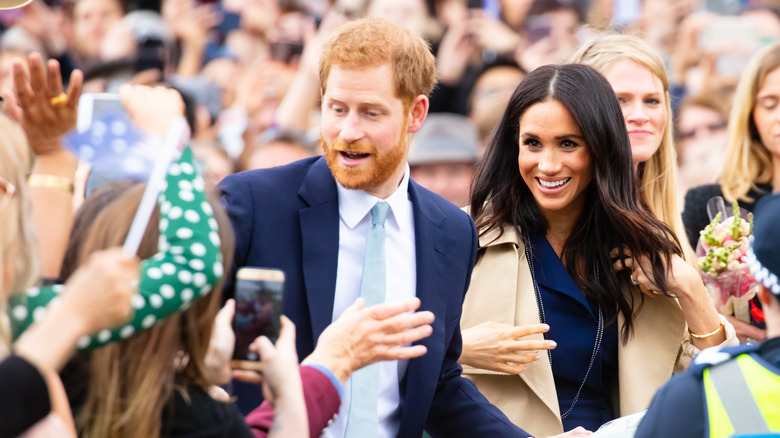 FiledIMAGE/Shutterstock
According to Page Six, insiders have claimed that there are some discrepancies between the details Prince Harry shares in his book and the content of the Netflix docuseries, which indicates that they might cover much of the same ground — just in different ways. "A lot in the show contradicted what Harry has written, so that was an issue," one source revealed.
The Telegraph noted that Netflix hasn't started promoting the series, which could be another indication of trouble behind the scenes. And if some sources are to be believed, the Duke and Duchess of Sussex's reputation as content creators isn't all that is riding on the project. "The New Royals" author Katie Nicholl suggested to The Daily Beast that King Charles III may be waiting for the show and Harry's autobiography to drop before deciding whether to give the Sussexes' kids "prince" and "princess" titles. And according to the Mirror, the royal family may be holding off on opening the door to a possible reconciliation until they see what Meghan Markle and Harry have to say about them.
As for suggestions the couple might abandon the projects, Markle has already successfully launched her "Archetypes" podcast. Nicholl pointed out to The Cut, "The fact is that the Sussexes left the royal family to become financially independent." Backing out of business deals certainly wouldn't help them accomplish this.