Prince Harry's Bombshell Memoir May Not Come Out As Soon As We Thought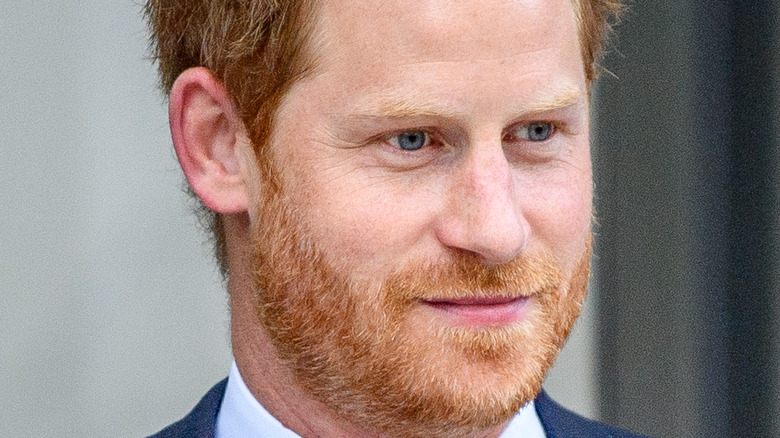 Roy Rochlin/Getty Images
Despite a recent Gallup poll finding a decline in reading, celebrity memoirs are more popular than ever before. From first ladies to comedians to former child actors, seemingly everyone has a book nowadays, and they often promise to spill all the dirty details. Most recently, Jennette McCurdy's "I'm Glad My Mom Died" sold out on Amazon, Target, Walmart, and Barnes & Noble (per Rolling Stone) as fans clamored for revelations about a shady figure from her Nickelodeon days and her shocking relationship with her mother. 
While some memoirs are still overly fluffy and sanitized, it's becoming increasingly common for stars to reveal their true stories, however unsavory. Perhaps one of the most anticipated memoirs is that of Prince Harry's. Unofficially exiled from the British royal family alongside his wife Meghan Markle, Duchess of Sussex, there's certainly plenty of tea to spill on the circumstances surrounding their move to America. 
Back in 2021, Harry inked a $20 million book deal with Random House, following the explosive interview with Oprah Winfrey in which he and Meghan made claims of racism within the royal family. While both fans and critics of the couple were looking forward to dissecting Harry's upcoming memoir, a new update shows they might have to wait a bit longer.
Prince Harry's memoir could be pushed back to next year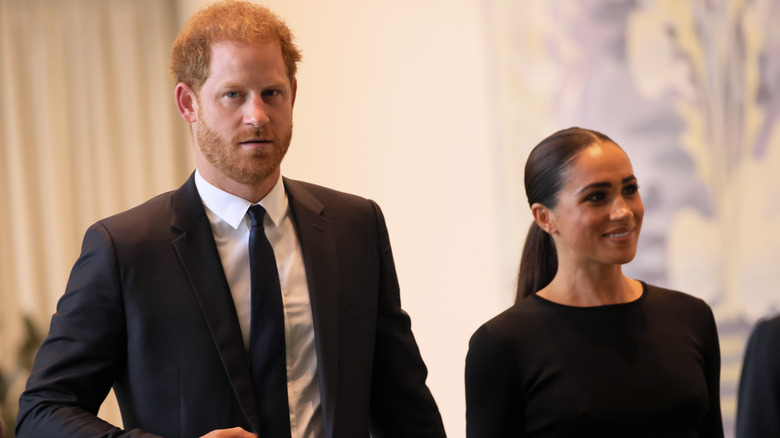 Michael M. Santiago/Getty Images
Unfortunately, the latest news on Prince Harry's upcoming memoir is sure to disappoint avid readers. According to an industry source, the book might not hit shelves until 2023; the cause of the delay is reportedly the exact "truth bombs" that would make it a bestseller (per Page Six). 
Some of the book could potentially impact Harry's relationships with his father, Prince Charles, and mother-in-law, Camilla Parker Bowles, as well as his brother, Prince Andrew. While Harry's memoir still has no title or publication date, he's set to embark on a press tour ahead of its release that will see him on both sides of the pond. 
The aforementioned insider told Page Six, "There is a commitment for a number of weeks and dates and what that entails. His team will be confirming obligations now for a pretty robust and comprehensive promo tour." Fans of Harry and Meghan already know that this isn't the pair's first book, although it'll certainly be the most dramatic regardless of what details make it in. Meghan previously published "The Bench," a 2021 picture book celebrating father-and-son relationships, inspired by the couple's son, Archie. Whenever it comes out, it's safe to say Harry's memoir will be far more polarizing.