Jennette McCurdy Reveals The Alarming Habits Her Mother Encouraged Her To Develop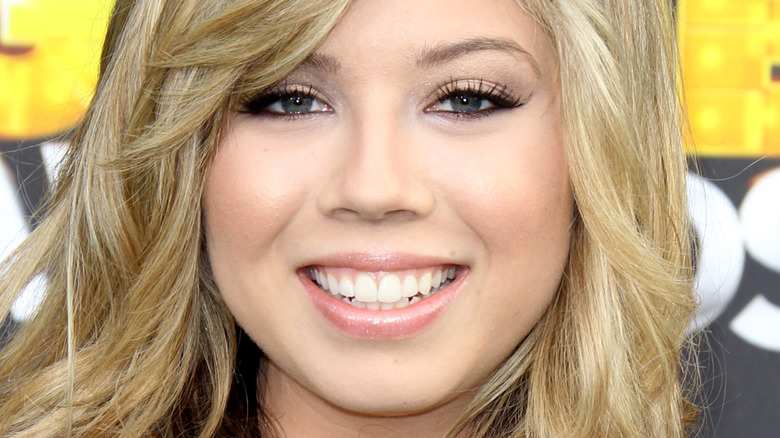 Kathy Hutchins/Shutterstock
Jennette McCurdy holds nothing back when talking about her life as a child actor. Variety reported that the "iCarly" star's new memoir, "I'm Glad My Mom Died," contains disturbing new claims about her time at Nickelodeon. The outlet noted that the children's cable network allegedly offered McCurdy $300,000 to keep quiet about her experiences at Nickelodeon. In her memoir, the former actor subsequently described being pressured to drink alcohol at work as a minor and get massages from "The Creator."
In an excerpt published by Vanity Fair, she wrote, "This is a network with shows made for children. Shouldn't they have some sort of moral compass? Shouldn't they at least try to report to some sort of ethical standard?" Things were bad at work for the "Sam & Cat" actor, but according to McCurdy herself, it was even worse at home.
During an episode of her "Empty Inside" podcast, McCurdy told Anna Faris that it was her mother's dream for her to act. At age 6, she was forced into acting, supporting her entire family by age 10. But McCurdy also revealed the alarming habits her mother encouraged her to develop, and the truth will break your heart.
Jennette McCurdy's mother conditioned and abused the actor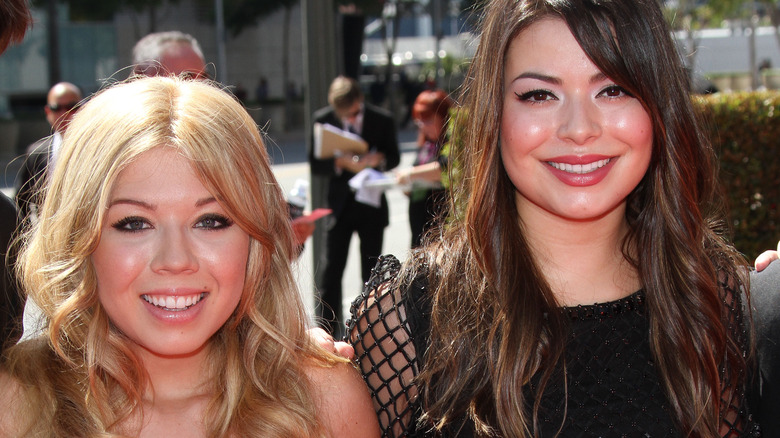 s_bukley/Shutterstock
In her new memoir, Jennette McCurdy described how her mother abused her, controlling every part of her life. In "I'm Glad My Mom Died," the "iCarly" actor recalled how her mom Debra would conduct breast and vaginal exams, and wouldn't let McCurdy shower alone until she was 16. In an interview with The Washington Post, McCurdy said her mother began encouraging extreme diets when she was only 11 to slow down her developing body so she could get cast in more child actor roles.
"She worked really hard to keep our relationship very private," McCurdy explained to the outlet. "I now see it as conditioning, but at the time I thought, 'Oh, Mommy and me have a relationship that's so special.' Like when you have a best friend and you have all these secrets, and that feels like a form of intimacy. That's exactly what my mom did with me, only it wasn't friendship. It was abuse."
The young star developed full-blown anorexia, which concerned McCurdy's pediatrician and dance instructor. But the adults worried about the "Sam & Cat" star didn't push too hard. The now-30-year-old former actor told the Post, "If my dance instructor had continued to press, I'm sure my mom would have just pulled me out of dance." McCurdy also explained to Entertainment Weekly why she wrote the memoir. "I feel I didn't have the tools, language, or support necessary to speak up for myself back then," the former Nickelodeon star said. Thankfully, that has since changed for the better.