Yellowstone's Jennifer Landon Has A Famous Father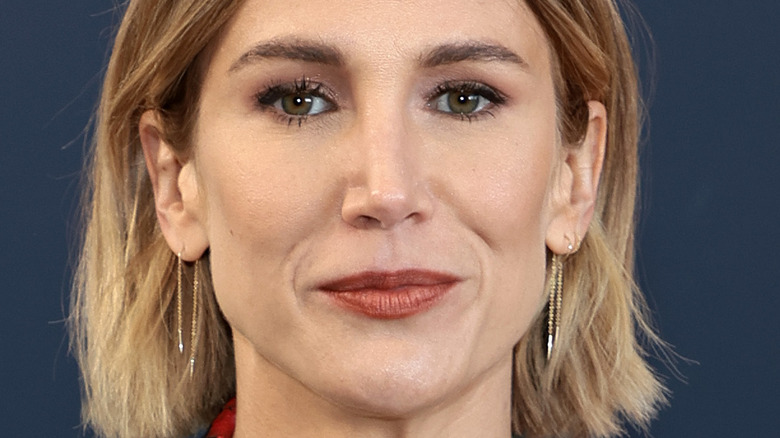 Dimitrios Kambouris/Getty Images
Actor Jennifer Landon has a legendary Hollywood star in her family tree. The "Animal Kingdom" performer began acting as a young child, where she took on multiple film and TV roles. The actor took a brief hiatus before returning to the entertainment industry in her early 20s, finding success in her portrayal of Gwen Norbeck Munson in the soap opera "As the World Turns," appearing as the character for nearly 500 episodes. She later landed a role on another soap series, "The Young and the Restless," and has since scored a few more parts, including in the series "Yellowstone," where she has portrayed a tough-talking ranch hand named Teeter since Season 3.
Speaking to TV Fanatic about her appearance in the Western series, Landon stated that she "rode horses as a kid," and this gig brought her back to her childhood pastime. Fans might not be aware that Landon isn't the only thespian in the family, and one of her parents was also a famous actor who also starred in a popular Western TV series.
Jennifer Landon is the daughter of iconic Hollywood actor Michael Landon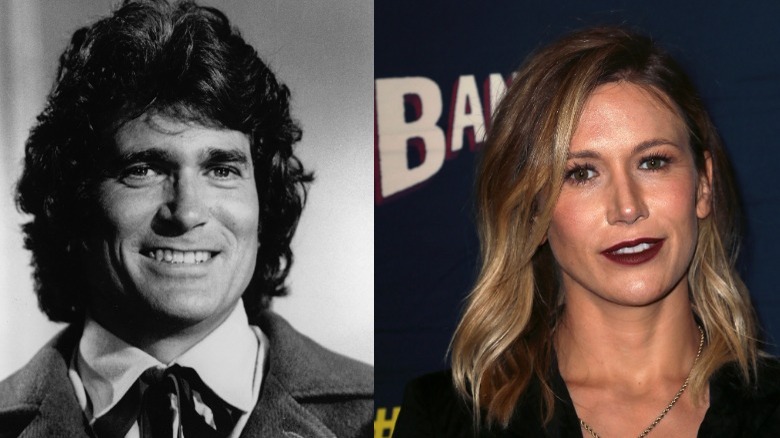 NBC Television & David Livingston/Getty Images
Jennifer Landon's father is the late A-list actor Michael Landon. As the Los Angeles Times reported, the "Little House on the Prairie" star died in July 1991 at age 54, just three months after being diagnosed with liver and pancreatic cancer. The actor discussed the trauma of losing her famous father at age 7 with People in 2005, where she said: "I was not ready. I wasn't ready to hear it at all, not at all." Landon recalled the harrowing moment she was asked to say goodbye to her father before his passing, telling the outlet, "I cried when they did that. They took me over there. I was like, 'No, I don't want to! I don't want to.'"
In 2017, Jennifer shared with Smashing Interviews Magazine what Michael was like off-set when he was at home with his family. "He was incredibly fun and very funny," Jennifer said of her father, adding that she "had a lot of respect for him." The "Yellowstone" cast member has said that Michael had a harmonious relationship with his kids, which set the tone for a pleasant home life. "It makes for a very calm household, I think, when parents have very clear roles with their kids about what is expected and what's not and then everything just goes smoothly," she explained. While her father may have died while she was young, Jennifer has recalled a few happy memories she shared with him.
Jennifer Landon has positive memories of her father, Michael Landon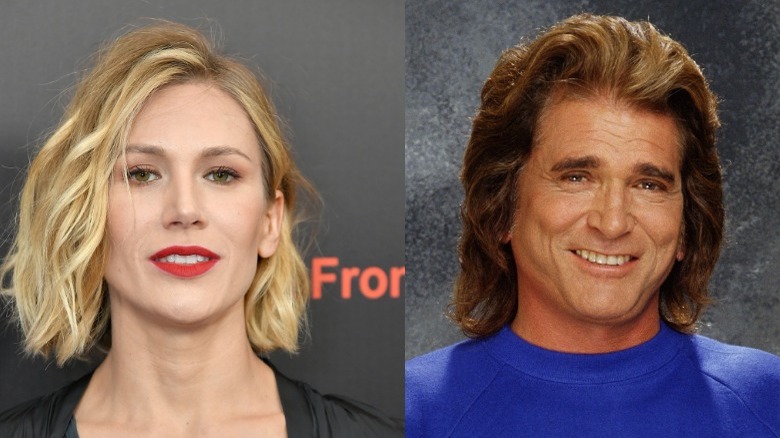 George Rose & Michael Loccisano/Getty Images
Jennifer Landon has fond memories of time spent with her dad, Michael Landon. On Cameo in 2022, the actor answered a fan request for stories about the relationship she had with her famous father, explaining that while she doesn't have many memories of him, there are a few fond moments she cherishes. The actor revealed that on one occasion when she was 4 years old, while on a family ski trip with a friend, her father woke her and her friend one morning with a sweet surprise waiting outside. "He had covered the entire snow-packed yard in strawberry [Nesquik]," she revealed. "He sent us out there, and we were just eating all the snow around us, which was just so f**king fun." 
Additionally, the actor recalled a memory of a beach vacation with her father that taught her a valuable life lesson about facing her fears. "We used to play a game ... where we would lie on the sand with the waves coming behind us," Jennifer said. "We couldn't look behind us. So, we just had to be afraid and hear the wave coming, and then the wave would rush us and brush us up the beach, and of course, we were always fine. And I think those were good lessons." These days, the actor has also used her platform to honor Michael and encourage others to test for pancreatic cancer.