Gwyneth Paltrow Isn't Shy About Her Feelings For Ex Brad Pitt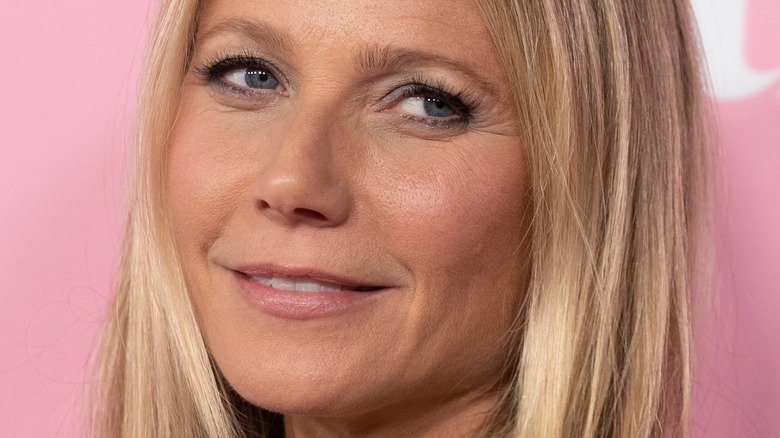 lev radin/Shutterstock
Back in the '90s, Gwyneth Paltrow and Brad Pitt were an iconic Hollywood couple. In 1994, the actors met on-set of the film "Seven" and soon began dating, per People. In December 1996, they got engaged. However, six months later, they broke up. In 2003, Paltrow revealed details about the end of her and Pitt's romance, telling ABC News, "My kind of internal stuff really tripped up that whole relationship. And I felt really responsible, and also like I was the architect of my own misery ... I just made a big mess out of it." Paltrow shared that she and Pitt remained amicable, adding, "We're able to sort of see each other and smile and wish each other well."
After their split, Paltrow and Pitt moved on to date other notable celebrities. Pitt famously married and divorced Angelina Jolie, while Paltrow was married to Coldplay frontman Chris Martin from 2003-2016 before tying the knot with writer-director Brad Falchuk in 2018. Although Jolie and Pitt's fallout has been downright messy, the same cannot be said for Paltrow and Pitt. Paltrow has since come clean about her feelings for Pitt, giving fans the inside scoop on where they stand today.
Gwyneth Paltrow 'adores' ex-fiancé Brad Pitt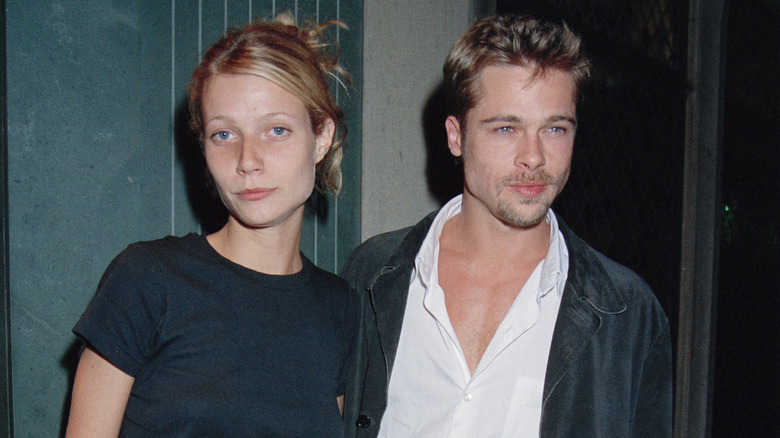 Dave Benett/Getty Images
On October 19, Gwyneth Paltrow talked to Entertainment Tonight about her friendship with ex-fiancé Brad Pitt. The Goop founder gushed, "I adore him. He's an amazing person, and he's a great entrepreneur, and such a creative, and such a good person. I really love him. I'm a big fan." So, how does Paltrow's husband Brad Falchuk feel about their friendship? "My husband is probably like the least judgmental, most secure man in our relationship, so I think he totally respects [the friendship]." Paltrow went on to explain her belief in conscious uncoupling, adding, "So even though sometimes it can be uncomfortable, I think it's nice to work through it and reconnect with the value that that person brought to your life."
As it turns out, the feeling is mutual, as Pitt adores Paltrow. In September, Pitt launched a genderless skin care line named Le Domaine, per Page Six. In an interview with Vogue UK, Pitt shared his thoughts on actors pursuing business ventures, saying, "And I love what Gwyneth's done [with Goop]. She is still a really dear friend, and she has built this empire." He continued to compliment Paltrow, adding, "She has always had that in her as a curator, and it's been a lovely creative outlet for her. In fact, come to think about it, she was probably the first one who got me to even wash my face twice a day... maybe."