Kyle Richards' Husband Mauricio Umansky Has A History Of Health Problems
Kathy Hutchins/Shutterstock
Kyle Richards' husband, Mauricio Umansky, has been a fan-favorite of "The Real Housewives of Beverly Hills" since the show's first season. Umansky's laid-back nature complemented Richards, who often got into tiffs with the other housewives. The realtor's affable nature allowed him to get along with the other husbands, such as Ken Todd and P.K. Kemsley. In fact, fans love Umansky so much that he earned a spot on our list of Best "Real Housewives" Husbands, taking the number two spot.
It's been over a decade since "RHOBH" first aired, and it looks like Umansky has barely aged. The 52-year-old seems to be in peak shape and still has fans swooning over him. In July 2021, Richards shared an Instagram snap of Umansky wearing a bathing suit, and a fan replied, "[Kyle Richards] please clone your husband." Another wrote, "Mauricio stole the picture."
Umansky posted his own photo to social media from his impressive home gym, revealing that he keeps in shape with various exercises, including Peloton workouts. However, despite his active lifestyle, Umansky wasn't always the picture of health.
Mauricio Umansky had a rare disease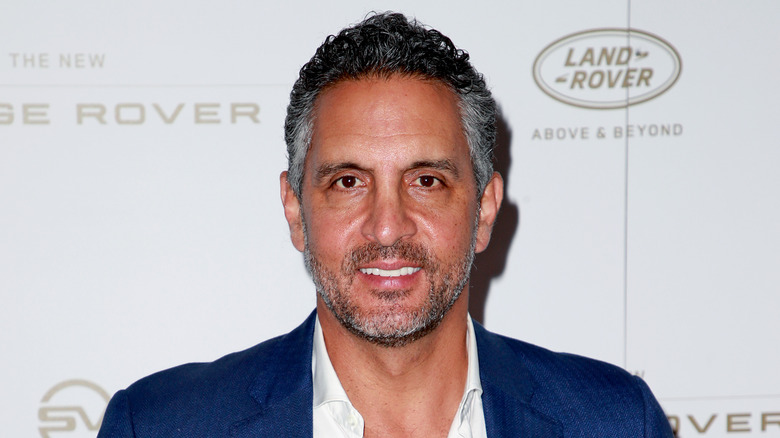 Joe Scarnici/Getty Images
Many fans don't know Mauricio Umansky was diagnosed with a rare disease called neutropenia when he was six months old, per Bravo. According to Mayo Clinic, neutropenia occurs when the body doesn't produce enough neutrophils, a type of white blood cell, leaving the body susceptible to infections. The disease left Umansky's immune system weakened, and he often had to be hospitalized during the first few years of his life.
Umansky's mother, Dr. Estella Sneider, gave a detailed account on Facebook of how his disease affected him and their family. She described how Umansky was born premature and wrote, "From the moment he was born, he had fluctuating above normal temperatures, diarrhea, and inguinal hernias (tissue that bulges out of a weak spot in the abdominal wall)." Umansky underwent surgery at just one month old, and at six months, his doctor informed Sneider that he may have neutropenia, which was later confirmed at Texas Children's Hospital.
Over the course of four years, Umansky was hospitalized several times, and Sneider explained that he "only had a 3% cure rate on his side for overcoming the disease." Miraculously, after he was four years old, Umansky did overcome neutropenia and went on to live a healthy life.
Mauricio Umansky was hospitalized once again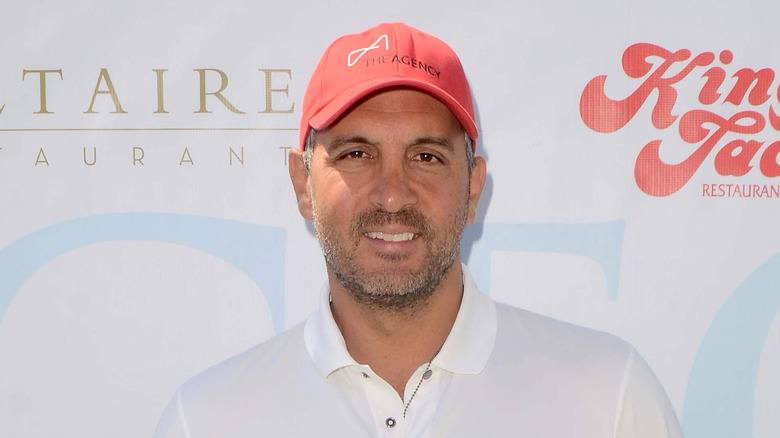 Kathy Hutchins/Shutterstock
In February 2019, Mauricio Umansky underwent surgery again, but this time for a more innocuous reason. Umansky shared an Instagram picture of himself on a hospital bed wearing a disposable hairnet. "Went in for a meniscus repair and came out like a champ. Thanks, Dr. Elattrache. BTW he took care of Tom Brady's knee. Good hands," he wrote. Umansky's mother, Dr. Estella Sneider, replied, "Great attitude! Definitely came out as a champ! Love [you]! I am glad I am back home from Israel and was able to be there with you."
Since his surgery, Umansky seems to have healed well and is back to his active life. In October 2021, he posted a photo of himself rappelling down a building for charity. The caption read, "Taking the Leap to Fight Homelessness! For the second year in a row, our agents and staff rappelled 24 stories to raise funds for the fight against homelessness." Umansky is also an avid golfer, and his repaired meniscus has undoubtedly improved his swing.