Greta Gerwig Makes History With Best Director Oscar Nomination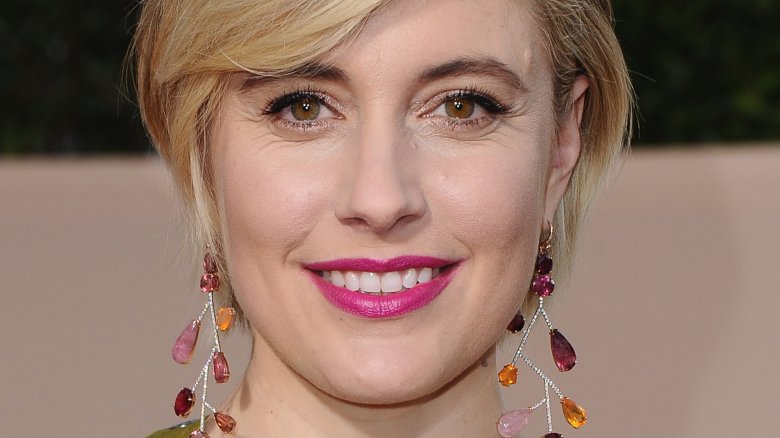 Getty Images
The Lady Bird director just secured her place in Hollywood history.
On Tuesday, Jan. 23, 2018, the nominations for the 2018 Academy Awards were announced. And, as Nicki Swift previously reported, Greta Gerwig snagged a nomination for Best Director, alongside fellow nominees Christopher Nolan (Dunkirk), Jordan Peele (Get Out), Paul Thomas Anderson (Phantom Thread), and Guillermo del Toro (The Shape of Water). But what set Gerwig apart from the other directors was that she is the first woman to be nominated in eight years, according to Entertainment Weekly.
That's right. No women have received a nom for Best Director in eight whole years.
The last woman to be nominated was Kathryn Bigelow in 2010. Bigelow wound up winning the award for her film The Hurt Locker, making her the first woman to ever win Best Director at the Oscars.
Gerwig also made history for being the fifth woman to ever be nominated for the Best Director Academy Award in the show's 90-year history.
In regards to her nominations, Gerwig, who's also nominated for Best Original Screenplay and whose film, Lady Bird, is up for Best Picture, revealed to EW that she was ecstatic to hear the news. "I've been in various states of laughing and crying and yelling with joy, and you're the next person I'm doing that to!" she said. "I apologize if I descend into something that doesn't make any sense because I can't believe it. I can't believe it!"
Gerwig also took the time to reflect on what the nominations mean to her as a woman in the entertainment industry. "There are so many great films this year, and to be included among them as a woman means so much... The women who have been filmmakers who are both my peers and the ones who have come before me have meant so much to me, and they're the reason that I found the courage to do this," she expressed to the magazine. "I remember when Sofia Coppola was nominated and how much that meant to me. I remember when Kathryn Bigelow won and what that felt like, and I feel like those women are the reason I was able to do this. When I think about it — and I think about women of all ages — I hope that they look at this and they think, 'I'm going to go make my movie.'"
Congrats to Gerwig on her nominations!
The 90th Academy Awards will air on March 4 at 8 p.m. on ABC.
While we wait for the big awards show, read up on the craziest moments that happened during the 2017 ceremony.