Who Is Reggie Bush's Wife, Lilit Avagyan?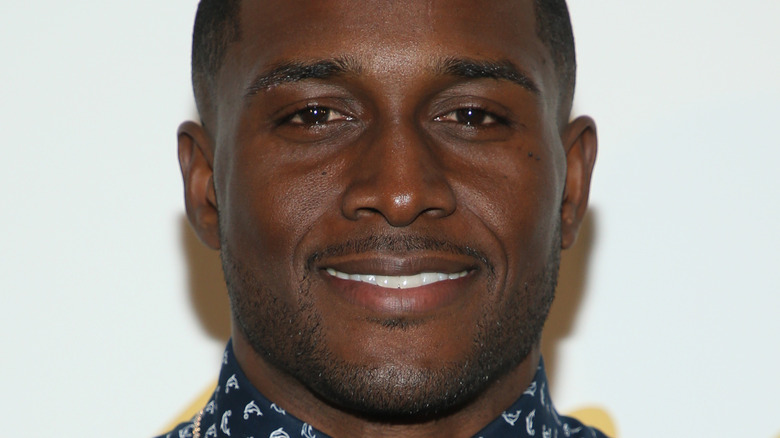 Phillip Faraone/Getty Images
Former NFL player Reggie Bush has been enjoying the married life for nearly a decade. Ex-athlete Bush was previously in a relationship with Kim Kardashian from 2007 to 2009 before the pair reunited once more and later broke up for good, as reported by Capital FM. In the years following his final breakup with Kardashian, Bush revealed to Us Weekly in 2018 that he and Kardashian "don't keep in touch." He then praised his ex for her impressive business acumen as a reality TV mogul. "She's doing a great job creating a brand for herself, her and her family. I'm happy for 'em ... She's very smart," Bush said of Kardashian. 
Bush moved on from this long-term relationship to a new romance that eventually led to him tying the knot. As People reported in July 2014, Bush wed his partner, Lilit Avagyan, in a celebration that took place in San Diego, California, at The Grand Del Mar. Their wedding wasn't totally without a nod to Bush's Kardashian past, as the news outlet wrote that Kardashian's step-brother, Brody Jenner, appeared at the ceremony. 
As for Avagyan herself, Bush's spouse is a skilled performer who is passionate about her work — and her husband.
Reggis Bush's wife is an accomplished dancer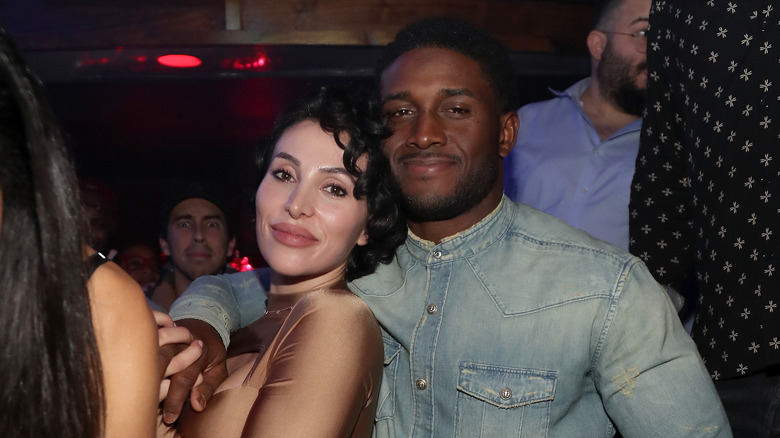 Cassidy Sparrow/Getty Images
Lilit Avagyan, who has been married to Reggie Bush for eight years, is a devoted pro dancer. As reported by The U.S. Sun, Avagyan previously studied the art of dance in Europe for over a decade. She has appeared on "Dancing with the Stars" in the past, and she also works as a choreographer and dance instructor. Her dance abilities have resulted in accolades for Avagyan; she earned first place in the 2010 Florida Rising Star Open dance competition.
Avagyan is also passionate about her workout routine, as she often posts photos or videos of herself staying active on Instagram. In one encouraging post, Avagyan advised her followers to exercise in order to gain a more positive mindset. "If you wake up in a bad mood, if you have time early in the morning, work out," Avagyan said. "Do something active, get your blood flowing, meditate while lifting weights, while running, while walking. It helps a lot." 
Furthermore, Avagyan displays her thriving relationship with Bush from time to time on social media. Back in May 2022, she posted selfies of herself and Bush on Instagram, writing, "All I need is love tonight." As she and Bush have fostered their blissful romance, the two have also expanded their family unit.
Lilit Avagyan and Reggie Bush are the proud parents of three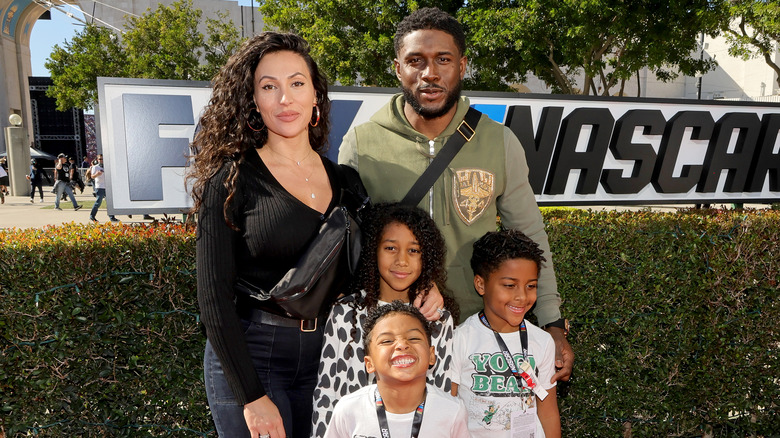 Kevin Winter/Getty Images
Married celeb couple Lilit Avagyan and Reggie Bush are longtime partners who are also devoted parents together. The couple welcomed their first child, a daughter named Briseis, in 2013, per Yahoo Celebrity. According to E! News, the pair went on to have two more children named Uriah and Agyemang. Bush officially announced his retirement in 2017, per Sports Illustrated, which has allowed him to spend more time with Avagyan and their kids. 
In May 2020, the former NFL running back spoke to People about this dynamic after having walked away from football. "Now I get an opportunity to be home, and to find a new passion and keep my focus on top of my family," Bush said.
On numerous occasions, Avagyan has posted sweet photos on social media documenting the family's quality time together. One Instagram post showed Bush hanging out with their three children, and Avagyan captioned the image, "My loves." In addition, Avagyan shared a selfie with two of her kids on September 17, writing the message, "Three best friends." Clearly, Avagyan and Bush's marriage and family has what it takes to endure.