Southern Charm Star Naomie Olindo Just Landed In Some Major Legal Trouble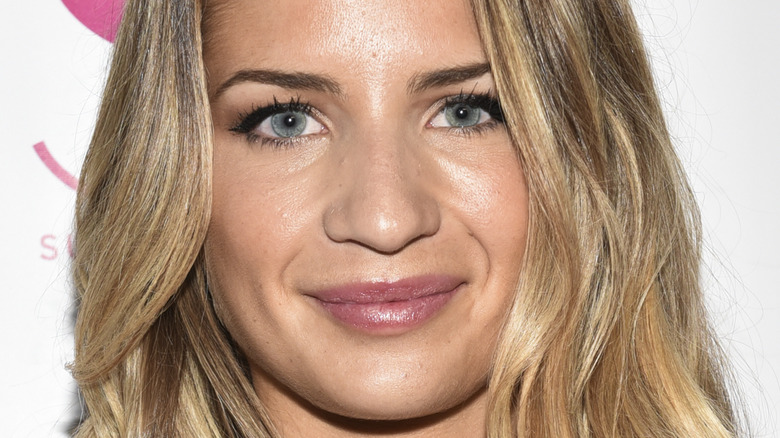 Rodin Eckenroth/Getty Images
Naomie Olindo, a star on the Bravo series "Southern Charm," is currently in some legal hot water. Following her success on reality TV, Olindo started her own fashion brand called L'Abeye in 2018. The company has developed a dedicated following on Instagram over the years, and Olindo frequently advertises the brand via social media. Despite L'Abeye's success thus far, the reality star may have something to worry about regarding her business. 
According to legal documents obtained by Page Six, Olindo's former business partner, Virginia "Ginny" Cox, is suing her for fraud and breach of contract. Cox alleged that Olindo approached her as she was starting L'Abeye and offered a 50% stake in the company. They collaborated on the brand and were business partners — except, Olindo allegedly had an attorney secretly list her as the "sole member and owner" of the company despite their agreement to be 50/50 owners.
In a statement to Page Six, Cox's attorney said, "Ms. Cox is only asking for what the pair agreed to from the start. She remains hopeful that Ms. Olindo will do the right thing and recognize her as an owner of the business like Ms. Olindo has consistently done in the past." There are several other issues Cox is citing in her lawsuit that would land Olindo in some serious legal trouble if proven true.
Naomie Olindo's legal team is denying the fraud accusations
Naomie Olindo's former business partner, Virginia "Ginny" Cox, has officially filed a lawsuit against the "Southern Charm" star, and the claims are serious. According to Cox, Olindo was allegedly withholding funds from her and not paying her half of the company's profits. The lawsuit states, "Because Olindo was controlling the bank account, Plaintiff was unaware of the amount of funds that Olindo was misappropriating" (via Page Six). This became a serious issue, as the company was reportedly "very successful and profitable" and created "significant gross revenue and substantial profit." Now, Cox is suing the reality star for breach of contract, dissolution of partnership, fraud, and defamation.
Olindo's attorney, however, has denied the claims and told Page Six, "These allegations made by a disgruntled former employee are false and misleading. We will soon be filing a formal response to these allegations that will help to set the record straight."
This news is much different than what fans are accustomed to hearing about Olindo, who left "Southern Charm" in 2020 but returned for Season 8. Most recently, she attended BravoCon 2022 in New York City and revealed that she officially has a new boyfriend, per People. She appeared to be in high spirits at the event based on a post dedicated to it on Instagram. Only time will tell how this lawsuit will get settled — and if Olindo will break her silence on the situation.