The Real Reason Naomie Olindo Left Southern Charm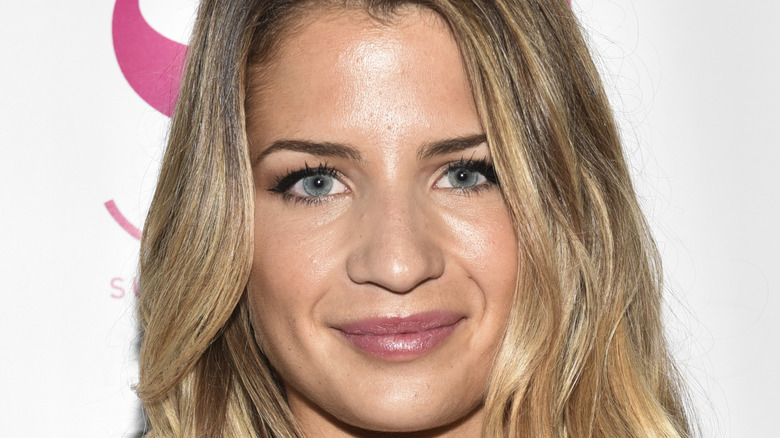 Rodin Eckenroth/Getty Images
Bravo star Naomie Olindo is speaking out on why she decided to leave "Southern Charm" after joining the hit reality show as Craig Conover's love interest during Season 3. The TV personality dished on the "Skinny Confidential" podcast (via Us Weekly), "I'm so thankful for what the show gave me because it does open a lot of doors and there are a lot of advantages then it comes a time when the good doesn't outweigh the bad anymore where it's time to walk away."
Naomie even addressed her former co-stars Cameran Eubanks and Chelsea Meissner leaving the show as well. She explained, "Personally I feel like I walked away at a time that was right for me and that's how Cam and Chelsea feel too and you know other people that aren't ready to walk away and want to keep doing it, that's their prerogative."
Naomie revealed that she's still on good terms with the most of the cast, including Craig, despite their past relationship. Yet there's one co-star whom she does have issues with. She admitted, "I have a relationship with pretty much everybody, except for Kathryn I would say." She added that their "strained relationship" is because Naomie struggles with Kathryn's "filming strategy." That appears to have something to do with why Naomie is over reality TV. She explained, "I do think there's a certain element of a very specific personality type that it takes to do something like that." And it's clear that Naomie decided that it's something she's no longer capable of.
Naomie Olindo said the show made her depressed
Former "Southern Charm" star Naomie Olindo opened up about leaving the Bravo show, telling the "Skinny Confidential" podcast that it had to do with some toxic co-stars who had calculated strategies to take down others. She explained (via Us Weekly), "When it reaches that level where some people just have nothing to lose and are willing to sing for their supper and do whatever it takes whether that's try to ruin your marriage or your relationship or say something about your children or whatever, it's just too much and personally for me, I can't be in that because it makes me depressed."
The clothing designer added that the drama just made her "sad" and that it wasn't for her. She revealed, "I don't want to be that kind of person. I don't want to be associated with that kind of negativity because it's like a really dark side of life."
Outside of the "Southern Charm" drama, Naomie appears to be going through a difficult time after breaking up with her boyfriend of three years, Metul Shah, whom she moved to New York City for. To make matters worse, Metul is said to have cheated on Naomie. She apparently confirmed this on her Instagram Story, writing, "Betrayal is never easy for anyone and I'm just so sorry to anyone else that has stumbled across those terrible messages," according to Page Six. Hopefully, Naomie will be able to leave the drama from the show and her breakup behind and get a fresh start.