Did Naomie Olindo Just Reveal The Real Reason For Her Breakup?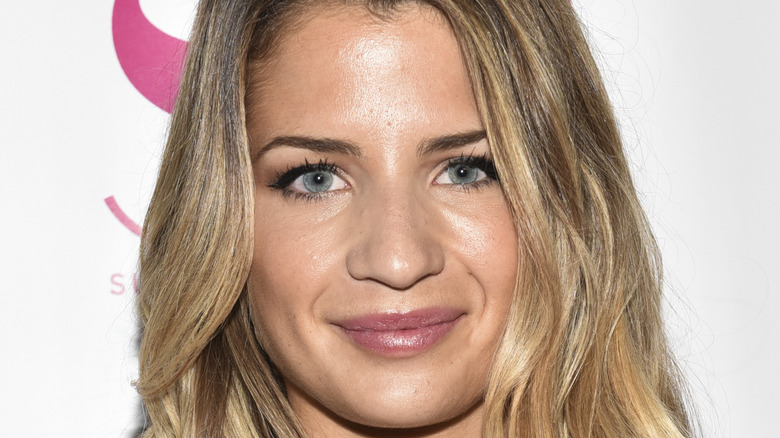 Rodin Eckenroth/Getty Images
Just weeks after moving from Charleston, South Carolina to New York City to be with her boyfriend of three years, Metul Shah, former "Southern Charm" star Naomie Olindo has confirmed that they have split. And now, in a semi-vague Instagram post, it looks like Naomie has given us the reason why.
For a brief relationship recap, Naomie joined the cast of "Southern Charm" in Season 3 when she was dating the slightly goofy but well-meaning Craig Conover. After the pair finally broke up and Naomie was promoted to full-time cast-member, she began dating Metul, a handsome anesthesiologist and a far (far, far) cry from Craig and his fledgling pillow-making business. The couple seemed genuinely happy, and when Naomie finally left the show for good, sources reported that her relationship was at least part of the reason. "She's seen what reality television can do to relationships and isn't interested in exposing herself again to that kind of scrutiny," a source told People. "She's got a great partner in Metul. They are very much in love and there's no reason to mess with that."
So, what happened? Well...
Naomie Olindo mentions 'betrayal'
Shortly after it was confirmed that Naomie Olindo and Metul Shah broke up — and following rumors that Metul had been cheating on the French-born former reality star — Naomie posted a pretty revealing image to her Instagram stories. Overlaying a selfie of herself and her cat, Naomie included text that read:
"Nothing will be worse than losing my dad but this is a close second. Betrayal is never easy for anyone and I'm just so sorry to anyone else that has stumbled across those terrible messages. I'm absolutely positive I will regret posting this tomorrow but so many of you have reached out saying you're feeling a similar pain. I'm so so sorry."
Naomie is now back at home in Charleston, her agent Paul Desisto told Us Weekly. The outlet also spotted a telling Instagram post from Naomie's close friend Helen Hall, in which she's singing Carrie Underwood's "Before He Cheats." "Southern Charm" star Madison LeCroy also commented with the lyrics and her own commentary. "I dug my key into the side of his pretty little souped-up four-wheel drive! (That he can't afford)," she wrote. So, do we ride at dawn or what?