The Racy Affair Liz Truss Had With A Member Of Parliament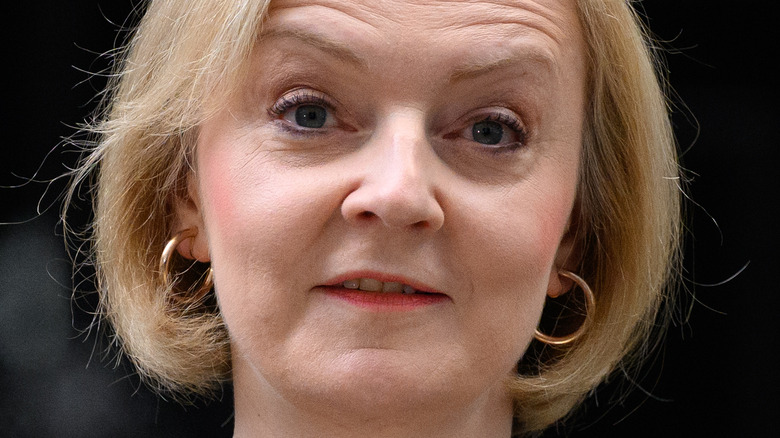 Leon Neal/Getty Images
Liz Truss' brief stint as British Prime Minister has been riddled with turmoil. Truss' appointment came just months after Boris Johnson resigned from his role as Prime Minister in July 2022 due to concerns about his policy changes and several bizarre scandals. In September 2022, the late Queen Elizabeth bestowed Truss with the honor, in one of her final gestures before her death. "The Queen received in Audience The Right Honourable Elizabeth Truss MP today and requested her to form a new Administration," read a statement from Buckingham Palace (via Reuters). "Ms. Truss accepted Her Majesty's offer and kissed hands upon her appointment as Prime Minister and First Lord of the Treasury."
According to The Guardian, Truss' central focuses under the new administration included tackling the high cost of living, climate change, and challenges with Britain's healthcare system. However, long before Truss rose to political leadership, she was involved in a messy affair when a member of parliament.
Liz Truss had an affair with Mark Field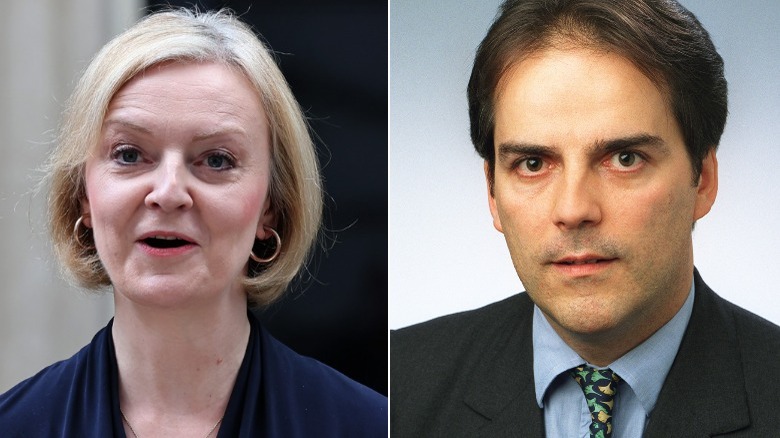 Rob Pinney & Flying Colours/Getty
In 2006, Liz Truss was named in a scandalous affair with her political mentor, Mark Field. According to the Daily Mail, Truss had an 18-month-long rendezvous with Field that began shortly after she started working for him. Sources close to the pair revealed the affair began in 2004 and lasted until 2005 — although the insider suggested that the relationship continued for longer. Field, who was married, also reportedly bragged about his affair to others in his political circle. "These things happen, and of course it was a bit of a risk," he allegedly told a friend. "But then these things always are a bit of a mess." Per the publication, Field's wife, Michele, filed for divorce from her husband, citing his alleged affair with Truss as the reason for the split.
Years later, Truss opened up about her role in the scandal and suggested that her bond with her husband, Hugh O'Leary, was solid. "I've very much learned from the past," Truss told Eastern Daily Press (via Mirror U.K.). "Since this happened, we have become a lot stronger."
Liz Truss resigned as Prime Minister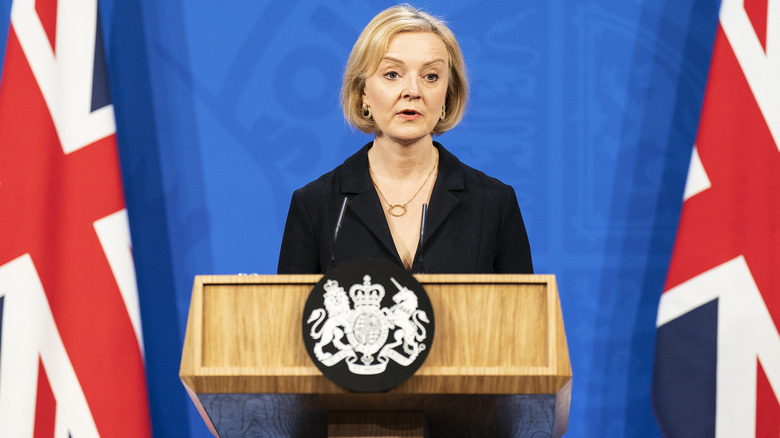 Pool/Getty Images
After six weeks as the United Kingdom's prime minister, Liz Truss announced her resignation on October 20, 2022. "Given the situation, I cannot deliver the mandate on which I was elected by the Conservative Party," Truss said, per CNN. "I have therefore spoken to His Majesty The King to notify him that I am resigning as Leader of the Conservative Party." Calls for Truss' resignation grew in October after she unveiled her pro-growth, supply-side economic plan. 
In recent weeks, the elected leader had lost the support of many of her top officials in what is now being called the shortest prime ministership in the U.K.'s history. According to The New York Sun, conservative lawmakers were greatly opposed to Truss' proposition to resume fracking for shale gas. Parliament ultimately voted against introducing a ban on fracking — a move that seemingly marked the end of Truss' reign. Truss is set to remain as prime minister until a successor is named.