What's The Real Meaning Of Lavender Haze By Taylor Swift? Here's What We Think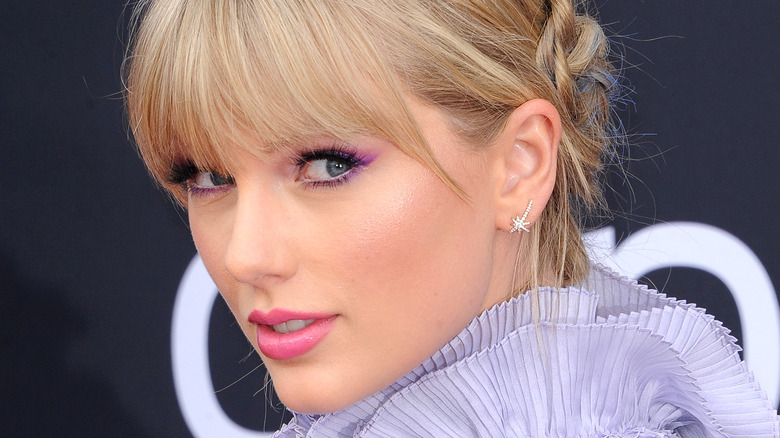 Tinseltown/Shutterstock
Ever since announcing "Midnights," her surprise tenth album, at the 2022 VMAs, Taylor Swift has been in full hype mode prepping fans for its October 21 release. From the looks of her efforts, this new Swiftie era is giving major retro vibes, down to Swift selling a themed clock that can hold four vinyl records. With the wall clock comprised of "Midnights" photoshoot outtakes, each shot features Swift bathed in warm lighting against 1950's-esque wood-paneled furniture, dressed in bell bottoms and turtlenecks. 
The idea of midnights as a thematic through-line on the album is hardly surprising. After all, on "New Year's Day," the last track off of 2017's "Reputation," Swift crooned the romantically wistful line, "I want your midnights." Ardent Swifties are also long acquainted with the chanteuse's lyrical captivation with the early hours of the morning. In an August Instagram post, Swift herself described "Midnights" songs as "the stories of 13 sleepless nights scattered throughout my life... written in the middle of the night." 
In lieu of sending fans on their usual Easter Egg hunt for album title clues, Swift revealed them in a TikTok series appropriately titled "Midnights Mayhem with Me." Song titles, of course, only leave us wanting more. Now that "Midnights"-Day is here, here is what we think of the meaning behind its first track, "Lavender Haze."
Taylor Swift is enjoying her Lavender Haze with Joe Alwyn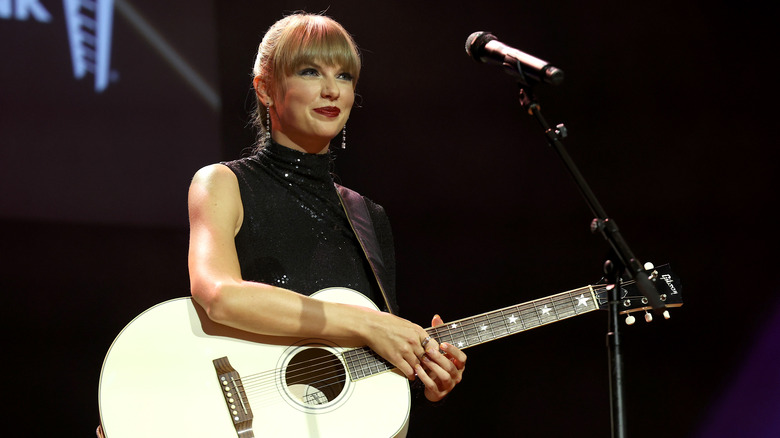 Terry Wyatt/Getty Images
With "Lavender Haze," the lead track off "Midnights," there is only one subject on Taylor Swift's mind — and that's Joe Alwyn, her partner of six years. With Taylor Swift cooing "Meet me at midnight" over synthetic drums and an R&B choir, it is a surprisingly dance-friendly, mid-tempo bop. "I been under scrutiny / You handle it beautifully," Swift sings in the first verse, per AZlyrics. It can't help but conjure Swift's own recent explanation of "Lavender Haze" and its connection to her relationship. "We've had to dodge weird rumors, tabloid stuff, and we just ignore it," she said of her and Alwyn in an October Instagram video. "This song is sort of about the act of ignoring that stuff to protect the real stuff."
The song's title further explores that theme. In the same video, Swift revealed that she learned the phrase "Lavender Haze" watching the 1950's-set drama, "Mad Men." As she explained, one in the throes of a lavender haze was feeling "that all-encompassing love glow... you'll do anything to stay there." 
Sure enough, Swift's chorus states her every intention to stay in her own haze — and even seems to take a shot at those persistent engagement rumors. "I'm damned if I do give a damn what people say / No deal / The 1950s s**t they want from me / I just wanna stay in that lavender haze," she confidently declares.