The Untold Truth Of Taylor Swift And Joe Alwyn's Relationship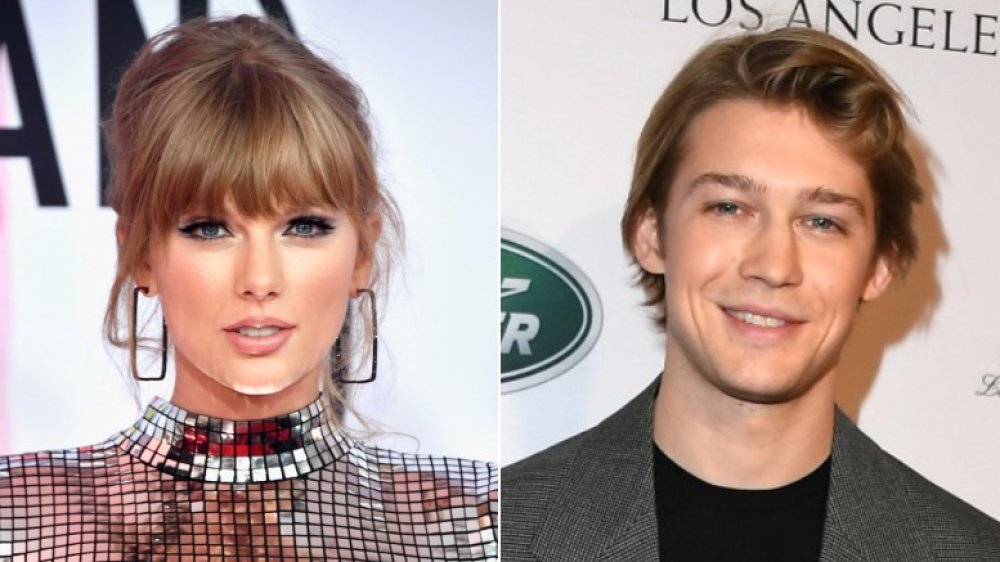 Frazer Harrison, Jon Kopaloff/Getty Images
Taylor Swift's love life will likely never be normal due to the fact that she's one of the most famous women in the world. That's one of the reasons why she's decided to keep her relationship with actor Joe Alwyn as private as possible (other than, ya know, writing songs about him). 
Managing to keep their relationship under wraps when they initially started dating back in 2016, Swift opened up about her life with Alwyn in her 2020 Netflix documentary Miss Americana, admitting that she felt "alone" and "really bitter" following her feud with Kanye West and Kim Kardashian (which was reignited in March 2020 when the truth about the situation finally came out) and revealed that she was like "a wounded animal lashing out," according to The Hollywood Reporter. However, Swift says that it was a time when she was "also was falling in love with someone who had a really wonderfully normal, balanced, grounded life." Because of that — and because the singer wanted to step away from the spotlight for a time in order to "reset everything" — she said, "We decided together that we wanted our relationship to be private."
That privacy may now include a secret engagement, which may lead to a wedding that we probably wouldn't find out about until after the pair has said "I do."
A secret engagement and covert wedding for Taylor Swift and Joe Alwyn?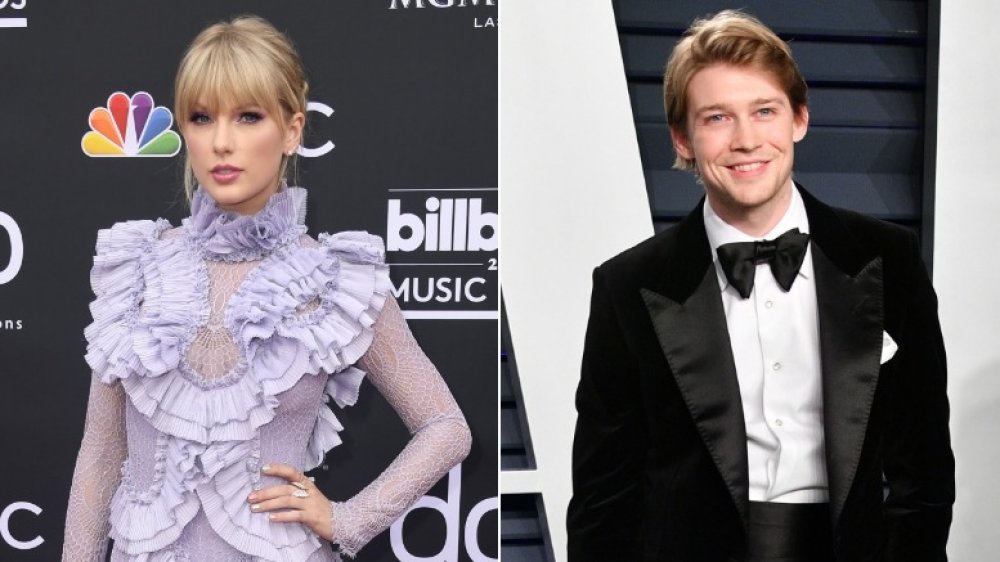 Frazer Harrison, Dia Dipasupil/Getty Images
Taylor Swift and Joe Alwyn may have chosen to keep their relationship relatively confidential, but that hasn't stopped fans from speculating about the status of their situation. That's why rumors swirled about a possible secret engagement in February 2020 when the "Look What You Made Me Do" singer was spotted in her Miss Americana documentary wearing what appeared to be a shiny rock on her ring finger.
While they may not have confirmed whether or not Alwyn popped the question (or perhaps Swift was the one who stepped up and got down on one knee), the couple "definitely" does want to get married, according to a source who opened up to Us Weekly on March 24, 2020. "[They] have talked about their future and marriage. They don't have a set deadline in place, but they're very much in love."
If Swift and Alwyn have indeed gotten engaged and decided not to inform the public, then they might very well go ahead and do the same thing if and when they finally tie the knot. Frankly, they wouldn't be the first stars to opt for a secret wedding.