What Joe Alwyn Really Thinks Of Taylor Swift's Songs About Him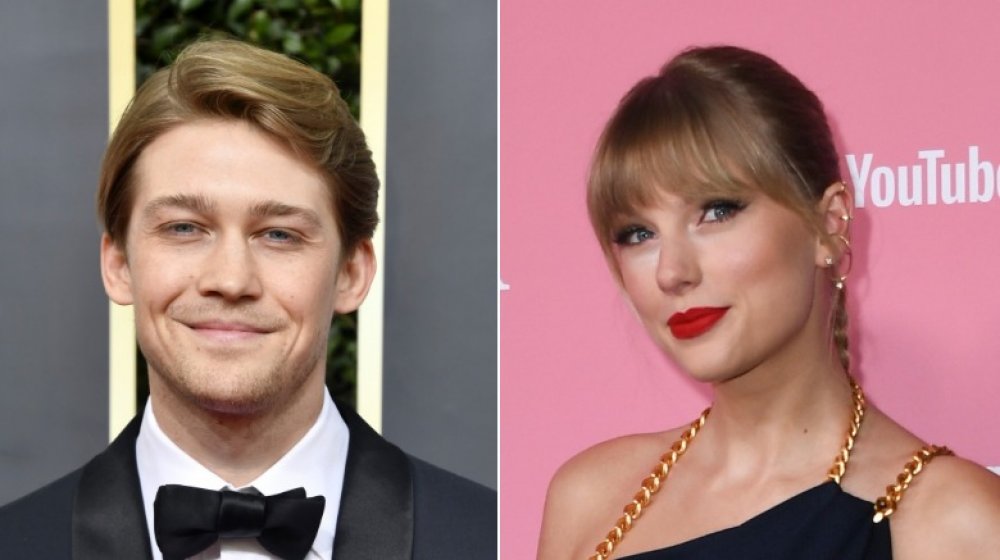 Frazer Harrison, Valerie Macon/Getty Images
For far too long, Taylor Swift's love life (or more accurately, the public's fascination with her love life) attempted to overshadow her music career. People were constantly talking about her whirlwind romance with Tom Hiddleston or that fling with Harry Styles or any potential drama with Calvin Harris. However, being the savvy songwriter that she is, rather than letting any rumors drag her down Swift turned those relationships into inspiration for her top hits. The 30-year-old's current relationship with actor Joe Alwyn appears to be her strongest yet, and there are clues about their bond scattered all throughout her past two albums.
But how does Alwyn actually feel about being the subject of Swift's music? The usually shy star opened up about it in a recent interview. And based on his answer, there's no reason for Swift to stop singing about her boyfriend anytime soon. So fans can keep their fingers crossed that her next album is even more romantic than the recent Lover.
Joe Alwyn finds Taylor Swift's songs "flattering"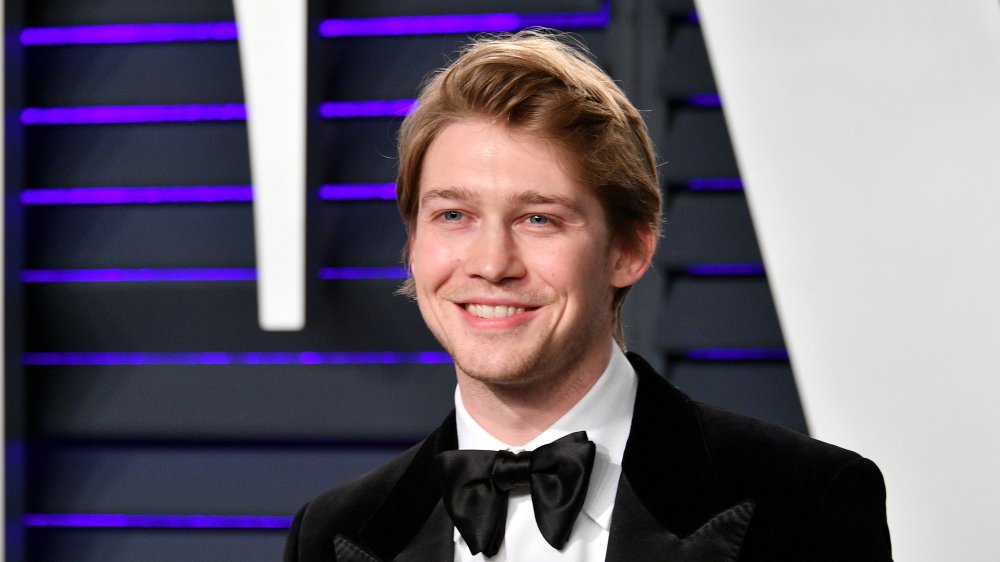 Dia Dipasupil/Getty Images
Sure, Taylor Swift may sing about Joe Alwyn for the world to hear, but when it comes to discussing their love life in interviews, Swift and Alwyn are oh so secretive. That's why it was surprising that The Favourite star opened up to the U.K.'s The Sunday Times about dating Swift in December 2019. Per People, when Alwyn was asked whether he minded his girlfriend writing about him he responded, "No, not at all. No. It's flattering." He added that he doesn't pay attention to things not worth his time (aka rumors, drama, and all that negative stuff), explaining, "I turn everything else down on a dial. I don't have any interest in tabloids. I know what I want to do, and that's this, and that's what I am doing."
Alwyn also briefly addressed the attention surrounding his relationship in an interview with Mr Porter in January 2019. He explained, "I don't think anyone you meet on the streets would just spill their guts out to you, therefore why should I? And then that is defined as being 'strangely private'. Fine. But I don't think it is. I think it's normal." Of course, their "normal" isn't the same as the average, non-famous person's, but hey, it's what works for them.
Which Taylor Swift songs are about Joe Alwyn anyway?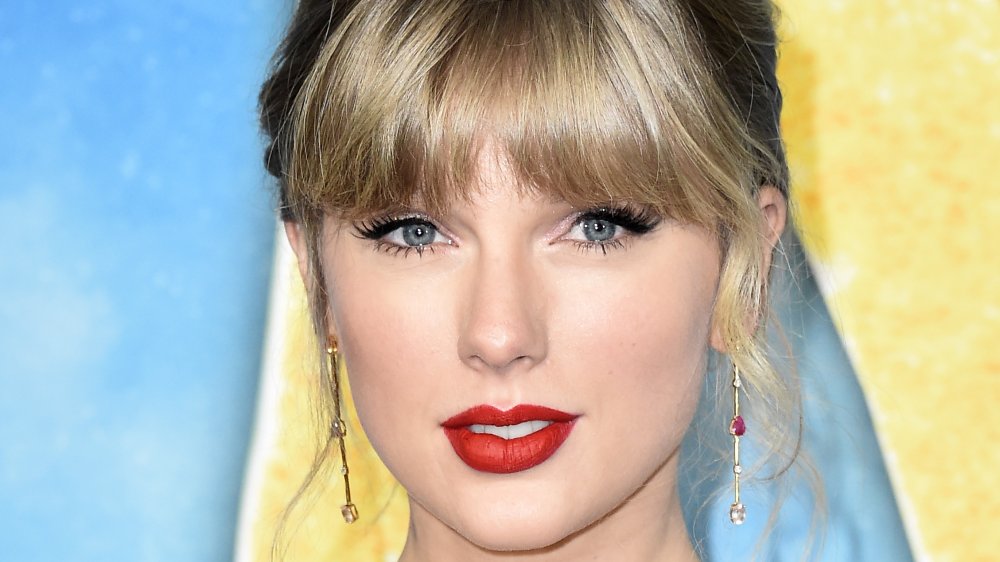 Steven Ferdman/Getty Images
Whenever Taylor Swift releases new music, Swifties are always ready to go through the songs with a fine-tooth comb. Fans try to piece together lyrical clues to determine which song is about who. In the time since Swift and Joe Alwyn started dating, she's released two albums: 2017's Reputation and 2019's Lover. And when you take a closer listen to the songs on both, it's pretty obvious which ones are Alwyn-inspired.
For instance, there's the titular track "Lover," where Swift sings, "I've loved you three summers now, honey, but I want 'em all." Of course, there's the less-than-subtle "London Boy." With lyrics like, "So I guess all the rumors are true / You know I love a London boy / Boy, I fancy you," it's clear she's swooning over her British boyfriend. Fans also suspect Reputation's "Gorgeous" is about Alwyn, since the lyric "Ocean blue eyes looking in mine" matches his eye color. There's also "Delicate," where she sings, "My reputation's never been worse, so you must like me for me," which fits the timeline of when they got together. That's just the short list, though; "New Year's Day," "Call It What You Want," and "End Game" may be about their relationship, too.
Only time will tell how many more songs Swift writes about Alwyn, but fans will be eagerly waiting to find out. And nope, it doesn't seem like Alwyn will mind one bit.