What's The Real Meaning Of Maroon By Taylor Swift? Here's What We Think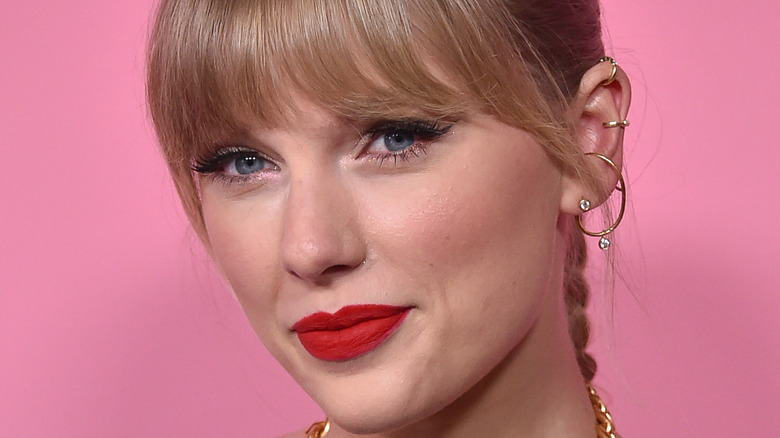 DFree/Shutterstock
"Midnights" broke the internet with its release, and when the morning came we were all still trying to make sense of Taylor Swift's signature vulnerable lyricism.
On the fifth night of "Midnights Mayhem With Me," Taylor Swift announced the title of the album's second track: "Maroon." Fans immediately made the connection to "Red," Swift's 2012 album that contains a song by the same name. "Maroon," one wrote. "You mean another word for RED." Another commenter couldn't help but laugh at the fact that "Maroon" came on episode five. Could the song be a collaboration with the Adam Levine-led band?
Back in 2012 when she was promoting "Red," Swift let People know about her feelings on the color. She noted that there are two sides to the hue: "The red emotions that are daring and bold and passion and love and affection" and "jealousy and anger and frustration." Now that the song has arrived, we know exactly what this particular shade means to the singer.
Maroon is Red all grown up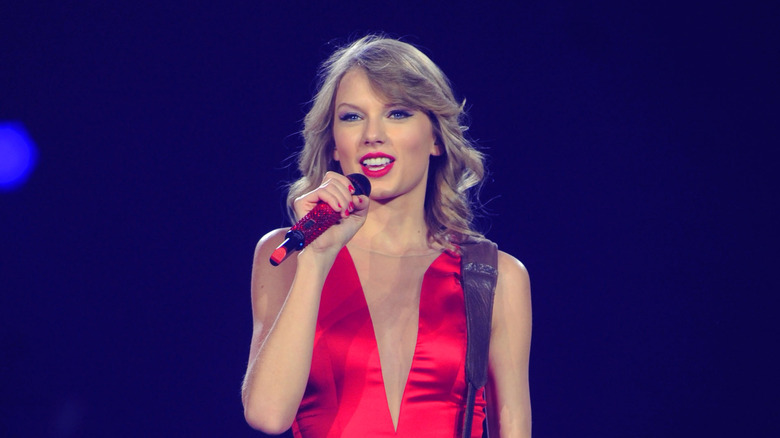 Dave Hogan/tas/Getty Images
The chorus of "Maroon" confirms that it is about the color and not, like, getting marooned on a desert island (it could've been a cute sequel to "Message in a Bottle," but whatever). In a similar vein to "Red," Taylor Swift assigns colors to moments of a relationship. This time, though, they're all maroon.
"When you splashed your wine into me / And how the blood rushed into my cheeks," she sings (via Genius). "The lips I used to call home / So scarlet, it was maroon." The use of past tense seems to imply that this love song isn't about her current boyfriend, Joe Alwyn. That's probably for the best, given how dark the song turns. In the second verse, the maroon elements of the relationship are "carnations you had thought were roses" and "the rubies that I gave up."
Fans are loving the song, and seemed to pick up on Swift's evolution. One tweeted, "Me tomorrow morning on one hour of sleep explaining to my coworkers that MAROON is a darker & more mature shade of RED ... so is this a reflection of her growth." Others kept it more simple: "Maroon is actually the most beautiful song Ive ever heard bye."