Who Is Bradley Cooper's Mom?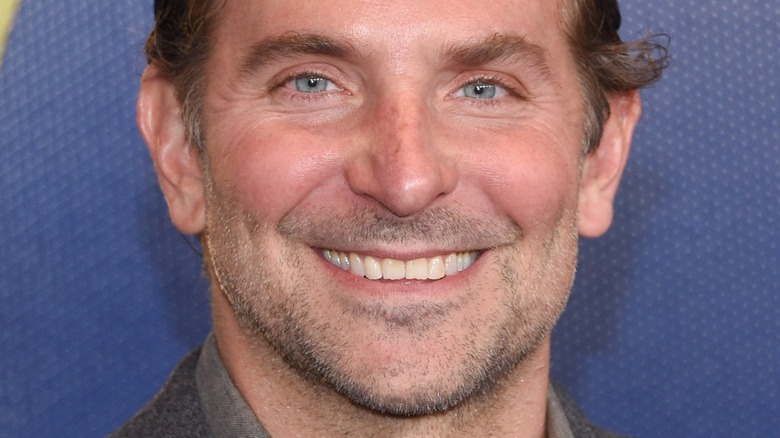 DFree/Shutterstock
Bradley Cooper really is the whole package. In addition to being one of Hollywood's sexiest men and having incredible acting skills, the "A Star Is Born" actor is also a devoted son. In 2011, he dropped everything to be with his ailing father, Charles Cooper, who died from lung cancer that same year. "I was in a very lucky position because I was able to put everything on hold in all aspects of my life and completely focus on taking care of him," Cooper said during a speech at the Parker Institute for Cancer Immunotherapy (via People).
As a caregiver, Cooper only left his father's side once to film "The Hangover Part II," according to a 2018 profile in The New York Times. The actor was also there to see his father take his last breath. "It was like, his last exhale, and I was holding him, and it was like, everything changed," he shared.
Cooper is equally close with his mother Gloria Campano, whom the public is rather familiar with. As the good son he is, the actor has taken her to a number of award shows. However, there is still much to know about this doting mom.
Gloria Campano is a 'cool chick'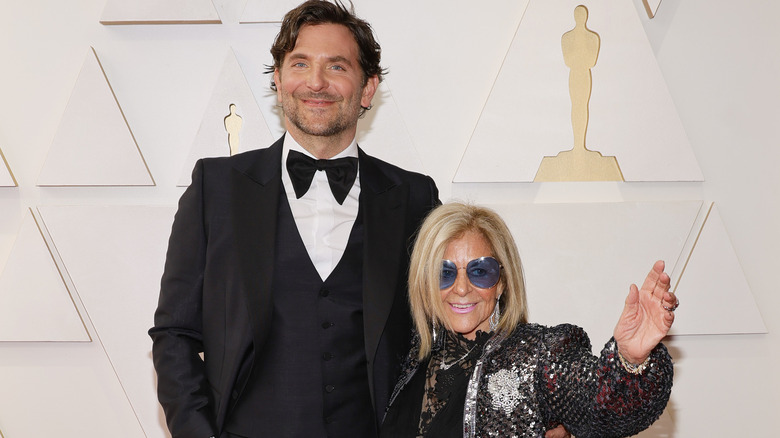 Mike Coppola/Getty Images
Bradley Cooper was at one time a thirty-something famous actor living with his mom, who once worked for the local NBC affiliate, according to GQ. But this wasn't the case of a grown man refusing to leave the nest. Cooper actually brought Gloria Campano to his home after his father died. "My family is very close, and my dad dying was brutal for all of us ... we need each other," he told Details magazine in 2013 (via Los Angeles Times). And he has no regrets. "I love having her," he told Esquire in 2011. "I wouldn't have it any other way."
That's not to say the arrangement was free of challenges. "We're surviving. Both of us. Let's face it: It's probably not easy for her, by the way, to be living with her son," he told Details. But they made the best of the situation, partly thanks to Campano's positive attitude. "Here's the thing: She's a cool chick," he said. "We can hang, and she can roll with the punches. If that wasn't the case, there's no way."
Cooper isn't the only one to think so. Julia Roberts also seemed to hold Campano in high regard. Or at least worthy of a shoutout at the Oscars. "I would love to say congratulations to all the nominees, and good night to Bradley Cooper's mother and my children," Roberts said during the 91st Academy Awards, according to E! News.
Gloria Campano worked on the movie Joy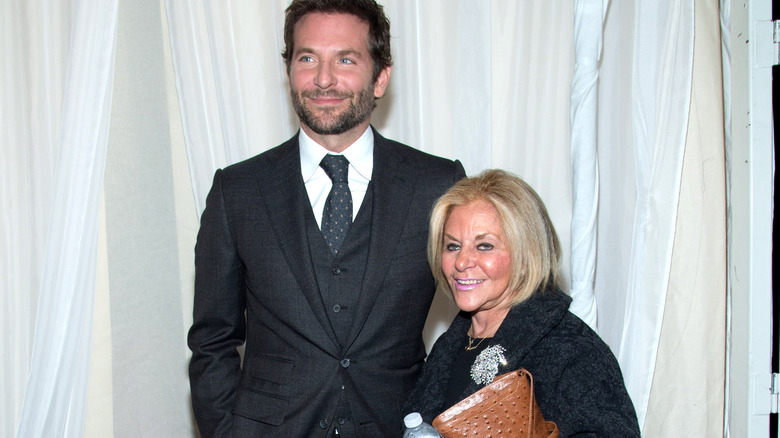 Mark Sagliocco/Getty Images
Bradley Cooper and Gloria Campano's special bond can be felt even when the actor publicly teases her and her obsession with QVC. During a 2015 interview on "Late Night with Seth Meyers," Cooper shared how she bought a navigation device for her car from the home shopping channel. "I was like, 'Mom, this is on your phone. You already have this,'" he laughed. But Campano's QVC addiction later proved rather useful.
Her expertise was put to good use in the mid-2010s when David O. Russell was in the process of writing the biopic "Joy," E! News reported. "She actually was a consultant for David on the movie when he was conceiving it because she's a huge disciple of QVC," said Cooper. In the film, the actor portrayed a QVC executive alongside Jennifer Lawrence's Joy Mangano, helping to sell her Miracle Mop — a product he is more familiar with than he cares to admit. "There were QVC packages on the doorstep every time I came home from school," he said. "The Miracle Mop, I actually took to college. It was very embarrassing."
When the movie came out in 2015, Cooper took Campano to the premiere in New York, where she showed her true appreciation for the channel in the form of an Audrey Hepburn broach. "This is from QVC," she proudly told the E! News reporter.