How Bradley Cooper Really Feels About Working With Jennifer Lawrence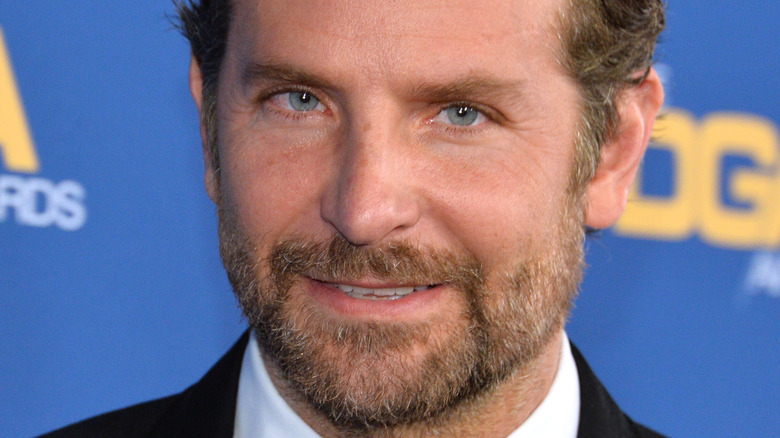 Featureflash Photo Agency/Shutterstock
In a span of three years, Bradley Cooper and Jennifer Lawrence became work spouses.The two actors have shared the silver screen on four separate occasions — "Silver Linings Playbook" (2012), "American Hustle" (2013), "Serena" (2014) and "Joy" (2015). The formula seems to work like a charm nearly each time, with three of the pictures (all but "Serena") earning Academy Award nominations — and several wins as well.
Knowing how vital it would be to the success of "Silver Linings Playbook," Lawrence and Cooper started working on their onscreen chemistry before they even met, the Los Angeles Times reported in 2012. Instead of arranging a typical meeting involving lunch or a script read, the co-stars opted to head straight to the dance studio. For two weeks, Cooper and Lawrence took intense lessons to practice for the film's dance scenes. "If you ever really want to get to know someone, take a dance class with them," Cooper said.
The two would continue to bond over their shared dancing experience. "We did 'Serena' right after 'Silver Linings' and we were bored on set one day and we did it," Lawrence told Entertainment Weekly in 2019 (via Yahoo!). "I mean, like, alone; nobody saw." The strategy led to success. The David O. Russell film snagged eight Oscar nods and helped then-22-year-old Lawrence make history as the second-youngest actor to win best actress, The Wrap noted. Sure, having chemistry onscreen is good for ratings, but did it translate into a positive work experience for Cooper?
Bradley Cooper loves working with Jennifer Lawrence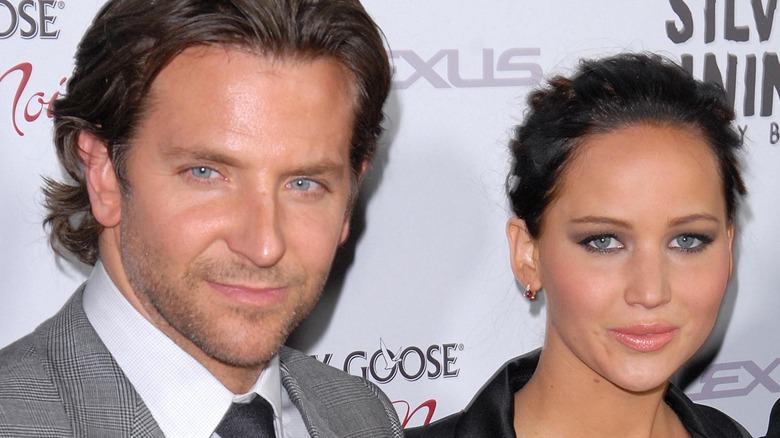 Kathy Hutchins/Shutterstock
Even though Bradley Cooper has a lot more acting experience than Jennifer Lawrence, he believes she outperforms him. "I just learn from her. You always want to work with people that are better than you," he told reporters at a 2015 screening of "Serena," E! News reported. He didn't agree to work with Lawrence so many times just for the sake of getting a paycheck. He actually has endless admiration her work. "I respect her so much as a professional, as an actor, and I think she's the best there is," he added.
And the feeling is mutual. In fact, Cooper's role in "Serena" was Lawrence's doing. After replacing Angelina Jolie in the Susanne Bier period drama, Lawrence persuaded Cooper to join the cast in the Czech Republic, Nylon reported. It was an easy decision in her mind. "I mean, any male role is going to make me think of Bradley because in my opinion, he's the best, and I love working with him," she said at the same screening.
They might not see each other frequently outside of work, but their connection comes right back when they sign up for projects. "We don't talk often, but when I showed up in Boston for 'Joy,' then all of a sudden it was like we never stopped," Cooper told Deadline in 2015. It certainly didn't hurt that they share a love for food. Lawrence told E! News, "We're both two of the biggest eaters in Hollywood."
Jennifer Lawrence and Bradley Cooper repeatedly denied dating rumors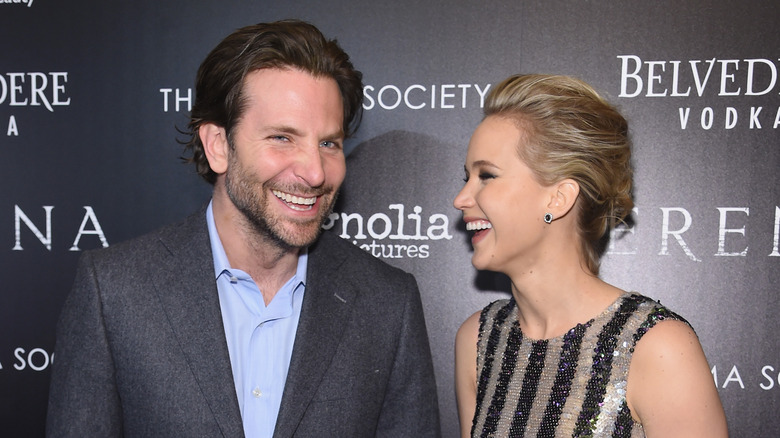 Jamie Mccarthy/Getty Images
Jennifer Lawrence and Bradley Cooper's back-to-back collaborations coupled with their connection predictably led to persistent dating rumors, which the actors repeatedly denied. "We've done two movies together. If it didn't happen by now, it's not going to happen," Cooper told Entertainment Tonight in 2013 (via HuffPost). "No no no no no. Not even close." Cooper was quick to point out their age difference. "First of all I could be her father. I love her to death. She's amazing but no," he added, referring to their near 15-year age difference.
But Cooper's vehement denial didn't stop reporters and radio hosts from badgering both of them with questions in subsequent years. In October 2015, Howard Stern flat out asked Cooper when he would sleep with Lawrence, to which he responded: "Never" (via People). Cooper emphasized theirs was a strictly platonic relationship. "It just didn't happen," he told Stern. "It's not the way we are together."
That previous March, Lawrence showed annoyance at a reporter for bringing up the issue. "If you do enough movies with somebody, then everybody is like, 'Well, they're dating, obviously,'" she told Extra. "There's going to be more [movies]. It's not going to make us date any more." After 2015, Lawrence and Cooper's careers veered off, leading speculation to die down. In 2019, Lawrence married Cooke Maroney and welcomed a child in February. As for Cooper, he has been linked to Huma Abedin since July.