Real Housewives Star Lisa Rinna Debuts New Hairstyle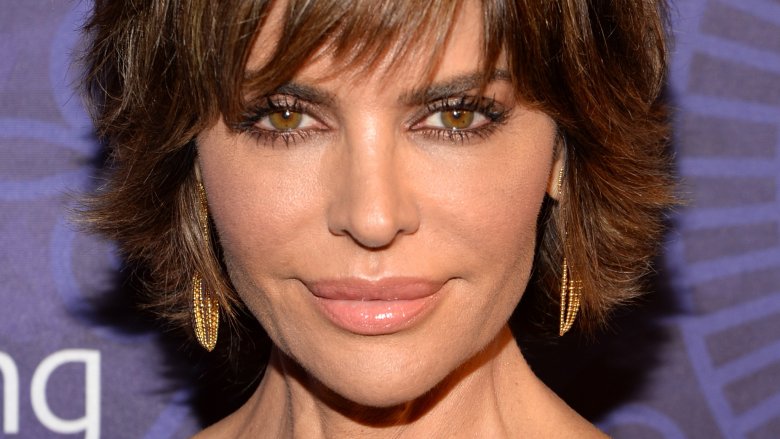 Getty Images
Is that really you, Lisa?
On Tuesday, Jan. 23, 2018, The Real Housewives of Beverly Hills star Lisa Rinna showed off a surprising new hairdo. Taking a break from her signature short, layered locks, the actress opted for a much longer style, as reported by People. The new look is all thanks to some professional help from celebrity hairstylist Julius Michael, who's also worked her hair magic on Bravo TV alums Danielle Staub and Tamra Judge.
"The last time I grew my hair out was when I had [daughter] Delilah Belle. So, 19 years ago!" Rinna recalled to People magazine. "It was time, what the hell!"
As for why she decided to make the big change, Rinna credited her co-star Erika Girardi, known professionally as Erika Jayne. "I think spending the last two years with [co-star] Erika Janye [sic] has rubbed off on me. It really has," she said. "She has the most fabulous hairdos."
People noted that, to achieve Rinna's longer hair length, Michael had to add "14 inches of Hidden Crown Hair clip-in extensions" to the reality star's hair. "I wanted to do something different, dramatic and more youthful," Michael explained to the magazine. "This is something anyone can get at home — a temporary fix without the expense of permanent hair extensions."
Rinna, who shared a photo her haircut on Instagram, debuted her new look during a visit to Watch What Happens Live with Andy Cohen, where she dished on how much her co-stars have changed since the first season of RHOBH. Watch a clip from the show below:
While we wait to see if Rinna keeps her new 'do, read all about why Real Housewives is totally fake.